Youth Movement: Men's Soccer Takes on New Look
Hang on for a minute...we're trying to find some more stories you might like.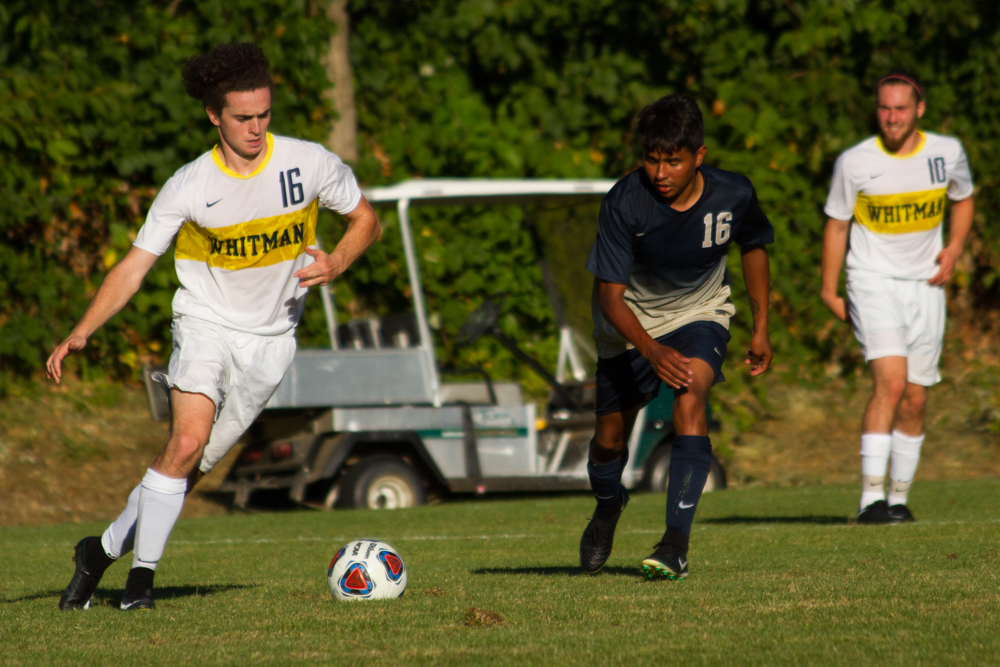 Ever since Whitman men's soccer coach Jose Cedeno took over the reigns of the program in 2015, there have been monumental alterations in team cadence and culture. Entering the 2017 season, the team roster is comprised primarily of sophomores that were members of Coach Cedeno's first recruiting class. A distinct division exists within the roster this year, with the upperclassmen being recruited by retired coach Mike Washington and the underclassmen being recruited by Coach Cedeno. Although the team is light on upperclassmen — with only a handful of returning juniors and seniors — the team is still strong on leadership.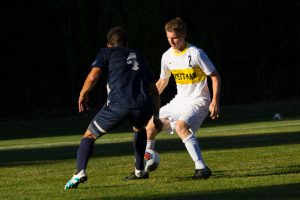 "The juniors and seniors are players that were willing to make a change with the program. They built a community where the younger guys have a voice, and we're making sure this year's first-years feel the same," said Luca Barsher, a sophomore forward on the team.
Under normal circumstances, a roster built primarily of first-years and sophomores would likely create significant turbulence within a team's culture. Whitman's tight-knit community of players, however, have not faced this problem. This welcoming culture has not gone unappreciated by the younger players.
Senior midfielder Gabe Jacobson notes that the upperclassmen have been "very intentional about shaping the culture of the team."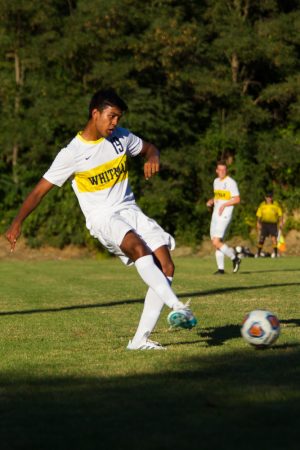 So far, however, Whitman men's soccer have had only preseason to instill that culture in the first-years. In that time, the team has had a glimpse of their abilities — and they are feeling optimistic.
During Coach Cedeno's first year at the helm, preseason was slightly disorganised. The team had preseason on-campus and had to practice indoors due to smoke associated with wildfires. Additionally, the team was dealing with the transition from one coach to another. This year, preseason has gone far more smoothly.
Jacobson noted that the coaching staff is "a lot less focused on figuring out how to go about preseason," which has allowed the players to be "more focused on playing soccer."
Coach Cedeno's expectations and preference of playing style differs drastically from former Coach Washington. During his years, Washington often prioritized strength, athleticism and potential in recruiting. Starting with the sophomore class, Cedeno has focused primarily on the technical skill of incoming players.
"My year has the majority of players on the team," explained sophomore defender Sean Thomas. "After a year with one another, we're already familiar with our playing style. The first-years are second in terms of majority. Once they get acquainted with how we play, we'll have built a lot of chemistry by the time we're seniors."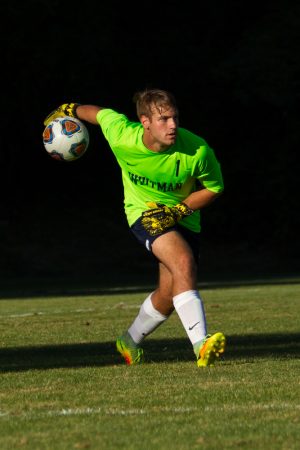 Sheer numbers are certainly a factor in the team dynamic. There is only one junior remaining from Coach Washington's final recruiting class, and only four seniors remaining as well.  Much to the ire of former players, Coach Cedeno cut quite a few veterans in his first year at the helm. In turn, his harshness and change in playing style led others to simply quit the team. The result is an indisputable majority of players recruited exclusively by Coach Cedeno.
Despite the glaring over-representation of underclassmen, there is no lack of love between all of the teammates. The upperclassmen serve as inspirational role-models to the younger players, and their warm welcome will hopefully influence the environment of the team for years to come. The central question is now whether or not Cedeno's strategies and preferences will pay off with winning records in the future.