Fall Athletics Heating Up
Women's Soccer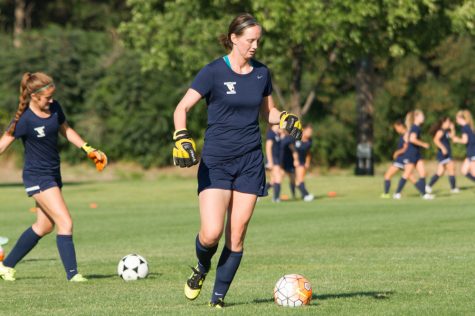 After spending much of last year's rebuilding effort at the bottom of the Northwest Conference standings, the 2016 Whitman women's soccer team will feature one of its most balanced squads in the last few years. The team returns NW Conference First Team member and senior midfielder Lena De Guzman. De Guzman, last year's team leading goal scorer and one of three senior captains along with other seniors Naomi Lee and Elyse Laurin, will need to contribute heavily for the team to improve on its 3-11-6 record from last season. Key players include senior forward Emma Onstad-Hawes, who will work with a deep incoming class of first-year attackers to provide goals, and senior goalkeeper Haley Case. The team lost its first preseason game last Saturday, falling 1-0 to Cal Lutheran University, but was bolstered by Case's five saves. The team was picked to finish sixth in the NW Conference in the Preseason Coaches' Poll. Most important match: AWAY vs. University of Puget Sound on September 18.
Men's Soccer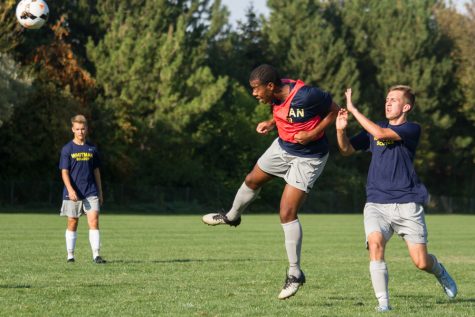 The 2016 Whitman men's soccer team will live and die with the performance of its large class of first years. In total, 14 of the 25 players on the roster are newcomers. This large imbalance will put even more pressure on the group of five seniors, who will be expected to shoulder the load of implementing second year coach Jose Cedeno's fast-paced, attacking style of play. Captain Trayvon Foy and Drew Edmonds, both suiting up in the blue and gold for their final season, will anchor the defense. The team's search for a shot stopper after the graduation of Baker Conte last year and retirement of Milo Cantor this year will be a large emphasis. In the team's first match last Friday, a 4-3 OT win over Cal Tech, Whitman used two different first-year keepers. On offense, the team will likely look to senior captain Eric Conte to unlock opposing defenses. Conte did not score but tallied two assists in the team's season-opener. Whitman was picked to finish sixth in the NW Conference in the Preseason Coaches' Poll. Most important match: HOME vs. Whitworth on October 8.
Women's Cross Country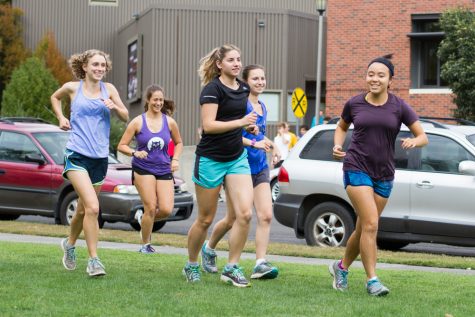 The 2016 Women's Cross Country team enters the season facing high expectations and a group full of promising runners. The largest challenge will be replacing Ziggy Lanman and Julia Hart, two of Whitman's top three team finishers in the NW Conference Championships last fall. If the first race last Thursday is any indication, returners like junior Camille Anderson and senior Laura Regg will work well with incoming first years Whitney Rich and Bryn Carlson to pick up any slack. The team was picked to finish third in the NW Conference, a repeat of last year's finish in the Conference Championship race. Look out for some inconsistency but a season of steady improvement from the young team. Most important race: NW Conference Championships on Oct. 29 in Salem, Or.
Men's Cross Country
The highest expectations this Autumn fall on the men's cross country team. Picked to finish second in the NW Conference coaches' poll, the team will look take the next step after two straight third-place conference finishes. Leading the pack will be seniors Matt Wotipka and Caleb Mooseman and junior Will Mullins, all of whom finished in the top eight Division III runners at last week's Clash of the Inland Northwest Invitational. The challenge this year will be finding a runner to replace departed senior and 2015 NW Conference eighth place finisher T.C. Heydon. If the first race is any indication, the strong incoming class of first years led by Eli Fournier will do more than enough. The team's first place finish among the DIII competitors in its first race is a good sign, but much of the season remains. Most important race: NW Conference Championships on Oct. 29 in Salem, Or.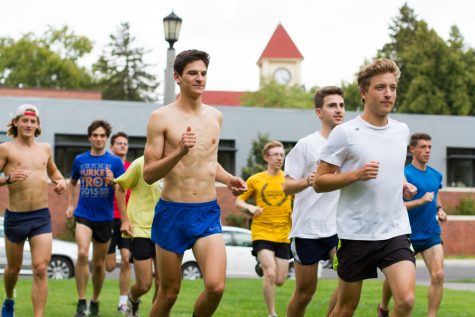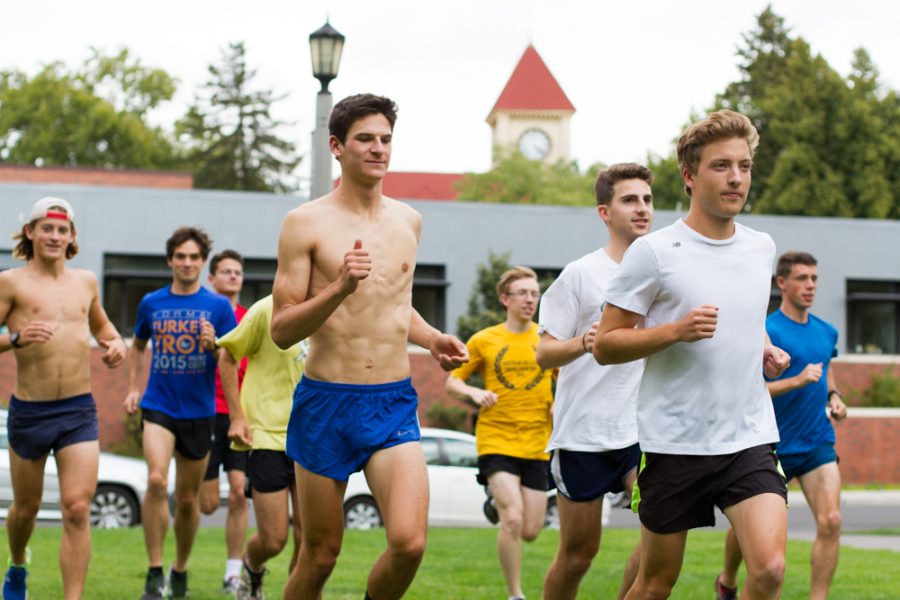 Volleyball
After weeks of 6 a.m. practices, full-body ice baths and digs on the solid gym floor, the hard work of preseason finally paid off for the Whitman volleyball team in their opening weekend wins over Mills College and Menlo College in Santa Cruz, CA. Despite losses to rival Whitworth University and University of California Santa Cruz, the team competed well and looks forward to a strong season in the Northwest Conference. Sporting an experienced group of returners to combine with a strong class of first years, the team's progress is far ahead of where they were at this point last season. First year Nadia Albert and junior transfer Lara Temel meshed well in preseason with the current crop of returners, giving the team two new weapons to mix in to the rotation. Whitman volleyball was picked to finish 8th in the Northwest Conference coach's poll, an improvement from last season. Most important game: HOME vs. PLU on September 30.