Cherokee Washington, Sports Columnist

September 29, 2016
Navigating the world through a non-white body is a difficult task, especially in college. Between the daily incidents of police brutality, the constant fear of becoming the next trending Facebook or Twitter hashtag, attempting to keep up with academic studies, maintaining physical well-being, all while...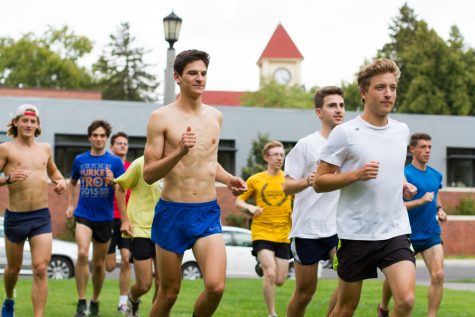 Daniel Charlton and Mitchell Smith

September 8, 2016
Women's Soccer After spending much of last year's rebuilding effort at the bottom of the Northwest Conference standings, the 2016 Whitman women's soccer team will feature one of its most balanced squads in the last few years. The team returns NW Conference First Team member and senior midfie...
Loading ...
SPORTS SCORES
Wednesday, September 25

Whitman College 3 - Whitworth 2

Wednesday, September 25

Whitman College 0 - Whitworth 3

Sunday, September 22

Whitman College 5 - Linfield 0

Saturday, February 16

Whitman College 96 - PLU 78

Saturday, February 16

Whitman College 73 - PLU 62

Saturday, February 16

Whitman College 4 - Trinity University (Texas) 5

Saturday, February 16

Whitman College 1 - Boise State University 6

Saturday, October 6

Whitman College 1 - Linfield 3

Saturday, October 6

Whitman College 2 - 1

Sunday, April 16

Whitman College 8 - Pacific University 1

Saturday, April 15

Whitman College 1 - Linfield 4

Saturday, April 15

Whitman College 15 - Linfield 5