Being an Athlete of Color at Whitman
Navigating the world through a non-white body is a difficult task, especially in college. Between the daily incidents of police brutality, the constant fear of becoming the next trending Facebook or Twitter hashtag, attempting to keep up with academic studies, maintaining physical well-being, all while simply trying to stay sane, it is clear that being a person of color in this world is exhausting. Though all college students experience various difficulties through their respective identities, being a student of color is particularly impossible today as we have entered what I deem a new "Civil Rights era." With that said, it is extremely important for students in marginalized racial groups to find solace wherever possible on college campuses, whether it be amongst similar bodied individuals, friends, teammates or even professors. Needless to say, living in our skin is a difficult and sometimes lonely task to accomplish.
Along with possessing the identity of student of color, try adding another identity: athlete. When the two roles collide, there are endless possibilities of potential microaggressions one may encounter. "Oh you're black, you must be on the basketball team," or my personal favorite, "You say the n-word, why can't I?" Though these comments may seem unintentionally offensive, they are a detriment to our emotional and mental well-being as marginalized students.
In addition to dealing with incidents such as these, there are also expectations and assumptions that come along with being athletes of color that are not necessarily applicable to other-bodied students.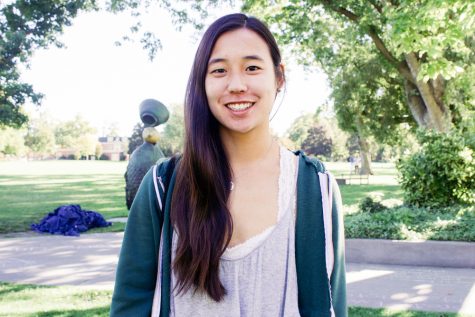 "Being an athlete of color is a chance for me to represent my family and race in a positive way [and] it is amazing being able to share this experience with other black athletes on campus," men's basketball player JoJo Wiggins said. "[But it] can be frustrating at times because people tend to assume certain things about us." As athletes in general, we are expected to achieve excellence on a consistent basis, as we are held to high moral, academic and physical standards. Additionally, being an athlete of color adds a new level of expectation to our racial communities, as we act as role models for those who share our identities.
Now, aside from the difficulties associated with being an athlete of color, there are a plethora of positives that outweigh them. One positive element that accompanies our roles as athletes is the voice we possess to promote social justice. 2016 is a prime year for that voice to be heard, given 49ers quarterback Colin Kaepernick and other athletes' recent actions. A perfect example of this vocal agency in motion is Naomi Lee, a member of the Whitman Women's soccer team, who chose to kneel during the national anthem at her games for the rest of the season.
"I'm choosing to kneel to protest police brutality and to recognize that not everyone in this country has the same freedom. As a person of color, I think it's vital to stand in solidarity with our black brothers and sisters. As an athlete, I think it's important for us to use the platform that is available in order to bring attention to social issues," Lee said. Lee's simple act of solidarity is just one example of athletic voices taking a stand and utilizing the visual platform we have been given at Whitman.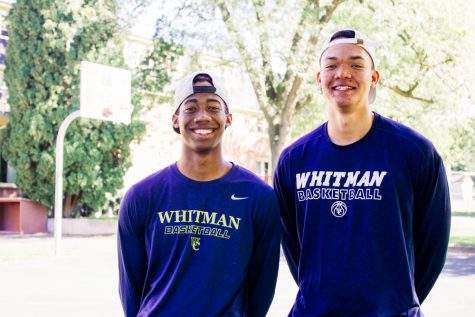 In the grand scheme of things, being an athlete of color is an empowering experience. Though we may feel separated from the rest of the Whitman community in an indescribable manner at times, we have created a support system amongst ourselves that has served as a source of emotional and mental stability throughout our college careers. We may not be on the same teams, but our individual success is a shared group effort, as we are all rooting for one another on and off the court, attempting to achieve and celebrate excellence within our own tiny minority community.
In addition to this self-imposed support, our coaches and the rest of the athletic department are also in our corner—a luxury that many athletes of color do not possess within their collegiate programs. Being part of Whitman athletics is an outlet where we can unapologetically be ourselves at all times without consequence.
"When I play my sport, I see my team as an outlet; somewhere I feel comfortable, somewhere I will not be judged for what I look like, somewhere I can grind as much as I want," senior soccer player Tray Foy said. "Somewhere I can shine even though my skin is dark, [and] somewhere I can just be me and exist as a brown body." Whitman athletics has created a culture in which we as athletes, coaches and staff have decided to welcome all walks of life and avoid discrimination, handling it properly when it arises. Though the space right outside the Sherwood doors may feel the opposite of accommodating a majority of the time, we collectively know that for the most part, once we step foot on the gym floor, soccer field or tennis court, we have a village of individuals who love us and affirm our experiences as Black, Asian, Hispanic, Indian and other-bodied athletes.
All in all, though Whitman athletics has created this space for athletes of color to comfortably reside, Whitman as a whole has a lot of work to in creating a similar space for the non-athletic community. We as an athlete population may be taking small steps in the right direction, but the work has just begun and there is room for improvement in the future. I am honored to be a Whitman athlete of color and hope to see those improvements occur in my time left on this campus.