Celebrating Hispanic Heritage Month in Walla Walla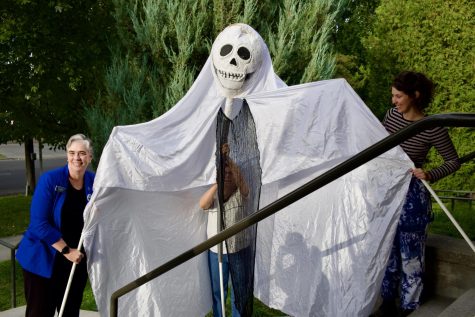 From Sept. 15 through Oct. 15, the United States observes Hispanic Heritage Month. The month is an opportunity to recognize Hispanic Americans' contributions and achievements in the U.S. and across the world. Hispanic Heritage Month celebrates the influence of Hispanic Americans through their culture, history and advancements within the community. 
Hispanic Heritage Month begins on Sept. 15, the anniversary of the independence for several Latin American countries, including Costa Rica, El Salvador, Guatemala, Honduras and Nicaragua. The history of the month stems from "Hispanic Heritage Week", which was enacted by President Lyndon B. Johnson in 1968. President Ronald Reagan then extended this week-long celebration to 30 days, and this decision was made official on Aug. 17, 1988. 
According to the U.S. Census, "Hispanic" or "Latino" is a person of "Cuban, Mexican, Puerto Rican, South or Central American, or other Spanish culture or origin regardless of race." Hispanic Heritage Month incorporates all persons of Spanish culture or origin and seeks to celebrate them.
On Sept. 29, Whitman partnered with the local Hispanic Walla Walla community to help create traditional mojiganga puppets in preparation for a larger community event called ¡Festival de Cultura Viva! 
This is the first year the festival is being thrown by the local Hispanic community, which is set to take place on Oct. 16.  There will be a parade march to the Gesa Power House Theatre, which will have food, games, family activities and folklórico dance performances.
Mojigangas are traditional large-scale puppets ranging from six to 18 feet tall. The head and bust of the puppets are made of paper mache, and the designs are typically made to replicate people or animals.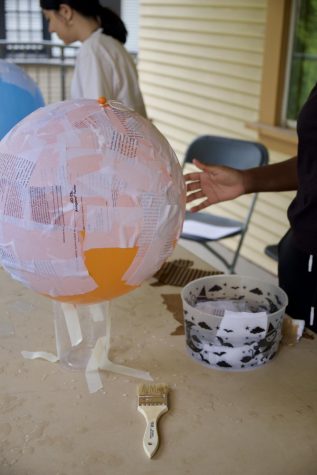 Whitman students interested in Hispanic Heritage Month had the opportunity to attend the mojiganga puppet-making event. Participants met at the Glover Alston Center and worked together to make the paper mache puppets.  Another mojiganga puppet-making session will be held on Oct. 5.
Nelly Pilares, an organizer for the event and Walla Walla community member, spoke about the significance of Hispanic Heritage Month.
"It's a time to recognize the value of Hispanic culture," Pilares said. "[It's] also a moment for Hispanics to feel proud of where they come from, and it's a moment of celebration that we are so diverse within the Hispanic culture."
When asked about how Whitman can help celebrate the month, Pilares pointed to the Whitman community at large, explaining that they should highlight the achievements of Hispanic students on campus. 
"Promote the talents of the Hispanic students in different aspects. Also probably recognize the work they do around the [Walla Walla] and Whitman communities," Pilares said. "[Recognition] should be across the board from students, staff members and professors, from everyone."
Director of the Intercultural Center Tebraie Banda-Johns spoke about the benefits of celebrating different cultures on campus. 
"Studies show that as we validate the experiences of our students of color in who they are and where they are coming from, it will help decrease the effects of a negative campus climate on the student's sense of belonging in college," Banda-Johns said.
Banda-Johns wants Whitman to participate in Hispanic Heritage Month. He suggested that different departments participate in their own way.
"Some suggestions could be the art department highlighting iconic Hispanic artists, the music department having a concert series on influential Hispanic artists and the library displaying Hispanic authors and books that students should know about and read."
Jose Silva, a sophomore living in the La Casa Hispana interest house, shared his thoughts on Hispanic Heritage Month and the personal significance of celebrating during this time. For Silva, learning about his heritage is important for preserving his Hispanic culture. 
"For me, personally, my parents came to the United States for a better future, and one thing they have always told me [is] 'nunca te olvides de donde vienes' (never forget where you come from)," Silva said. "My parents can't go back to their home country, so it's important for me to learn about who I am and keep our culture alive, to keep learning."
Silva emphasizes the importance of celebrating Hispanic people year-round, not just during Hispanic Heritage Month. He wants Whitman to make a stronger effort to recognize Hispanic culture and create more space for Latinx students. 
"First of all, Whitman shouldn't just acknowledge the visibility of Hispanics during Hispanic Heritage Month, but it should be throughout the whole year," Silva said. "This can range from all sorts of things, like having activities that involve art, having workshops about history, creating a larger space for Hispanic/Latinx students all over campus and giving students the opportunity to voice their stories."
Addressing the steps needed to create better spaces for Hispanic and Latinx people, Pilares spoke about the opportunity in celebrating Hispanic Heritage Month. She believes the month is a time to learn and celebrate diverse cultures. 
"I think we should take this time to make bridges between our communities and to be more open to getting to know other people, other communities [and] other traditions," Pilares said. 
More information about Hispanic Heritage Month activities on campus can be found at @interculturalcenter_whitman on Instagram.