Culture and community: Whitman celebrates Hispanic Heritage Month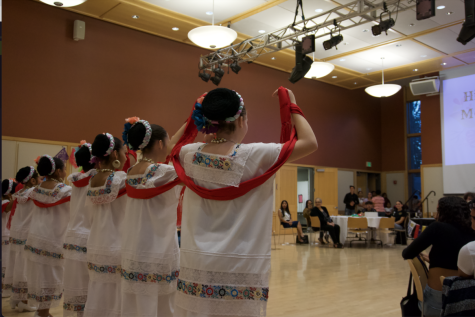 A collaborative event between the Intercultural Center (IC) and Whitman Events Board (WEB) celebrated Hispanic Heritage month with an evening brightened by lively music, dancing and delicious food. The event was held on Oct. 11 and is part of a series of events that have been held at Whitman to honor Hispanic Heritage Month, which began on Sep. 15.
The event was a true community effort, as students from different organizations shared resources, ideas and responsibilities to make the night a success. IC Director Tebraie Banda-Johns explained that on-campus connections helped him to get in contact with the broader Walla Walla community. He was then able to involve them in the event, which made it such a success. 
"Hopefully the people attending this event walked away feeling celebrated if that was their culture; even if they didn't identify as Hispanic or Latino, [I hope] they still walked away appreciating this vibrant culture that surrounds us," Banda-Johns said.
El Color de Mexico, a traditional dancing group from Walla Walla, provided a stunning dance performance that involved all ages. For senior WEB Chair Marian Sandoval, performances like this one are a reminder of the meaningful ways people can empathize and connect through dance. 
"My favorite part of the event was having everyone dance to El Payaso del Rodeo. Even though many of the people dancing did not know what the song was saying, they followed along the steps of others, and we had a blast," Sandoval said. "I think it is important to recognize how powerful art and music in particular are when it comes to bringing people together."
Banda-Johns agreed, mentioning how seeing young dancers from the group take the stage and have their moment to shine made the performance extra special.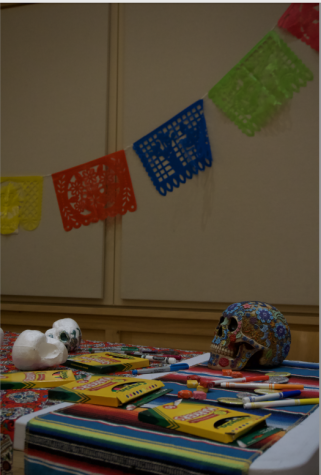 With Whitman often feeling isolated from the city of Walla Walla at large, the initiative taken by students to connect the event to other celebrations of Hispanic Heritage Month across the city signaled the value of community inclusion. Sophomore WEB Cultural Events and Lectures Director Eyleen Menchú explained that this sense of unity was central to the goals planners had in mind while organizing the event. 
"The goal was to give space to the present Hispanic community to celebrate the culture through music, games, food and dances, and, in this way, also share it with the community of Whitman and Walla Walla," Menchú said. 
Sandoval explained how opening up Whitman-hosted events beyond the groups of people on-campus made the event feel like a more holistic celebration of Hispanic heritage. 
"Just knowing that I was doing something for my community was special, and knowing that it would be open to the greater Walla Walla Latino community made me even more excited. I think it is important to bridge those gaps between our campus and the community outside of our bubble," Sandoval said.
The positive impact of events like this one will continue to contribute to building inclusive future connections. Banda-Johns explained that after collecting survey data from attendees of the event, the IC and WEB will be able to incorporate successful elements from this event into their future hosting plans. 
To continue celebrating Hispanic culture even after Hispanic Heritage month ends, the IC will be hosting an event honoring Día de Los Muertos at the start of November and plans to create a communal ofrenda where students can honor their loved ones who have passed away. Events like these are critical to honoring diversity on-campus, granting all students the chance to participate, celebrate and learn.