Whitman alumnus Joe Davis to replace Nancy Serrurier as Board of Trustees Chair in May
Whitman will soon have a new Chair of the Board of Trustees. Joe Davis, the current Vice-Chair, will assume the position after current Chair Nancy Serrurier's term comes to an end in May. Davis was elected as Vice-Chair in 2018 after serving on the President's Advisory Board from 2004-2014 and joining the Board of Trustees in 2014. Serrurier will serve one additional year as Chair Emeritus. 
Davis graduated from Whitman in 1980 with a degree in economics. He earned an MBA from Harvard University in 1988 and is a Senior Partner, Managing Director and Chairman of the Boston Consulting Group North America. Davis is from Waitsburg, which is just to the north of Walla Walla, and met his wife Sarah (Nordholm) Davis '80 at Whitman.
The Board's structure is outlined by Article III of the Whitman College Constitution. The Chair and Vice-Chair each serve one three-year term after they are elected by the Board, which has 24 members. The Chair-Elect is voted in at the beginning of the last year of the Chair's term. 
Whitman's recent Financial Sustainability Review (FSR) highlighted the Board's role in governing the college. The Board is responsible for major decision-making like approving the FSR recommendations and initiating the search for a new college president. 
Alongside his enthusiasm, Davis shared the challenges he expects in the transition to Chair.  
"I'm excited about my new role as I love Whitman deeply…and never expected to be in this spot," Davis said in an email to The Wire. "I also feel trepidation. It's a big deal and we are in tricky times on so many levels: dealing with COVID-challenges, demographic shifts, ensuring diversity and equity in our student body and faculty, facing a decrease in interest in the liberal arts — an educational model we here at Whitman all love and deeply value."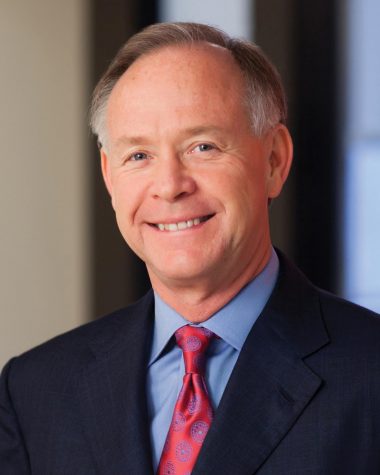 Davis is still orienting to the overarching goals for his upcoming term. 
"At the most basic level I want to make sure we do all we can to ensure this wonderful college is still strong 30 to 50 years from now so that my son (Whitman Class of 2018) and all the rest of our wonderful alumni can always say with pride that [they] attended Whitman," Davis said.
Senior Reily Wilken, one of the four Board of Trustees Student Representatives, shared his perspective of the transition of power.
"Joe was Vice-Chair so I think it's a natural progression for him and the Board," Wilken said. "From my perspective, Nancy appeared to be an excellent chair and that Joe is well equipped with an impressive background to continue working towards the strategic goals of the college."
Serrurier reflected upon her experience leading the Board over the past three years as the end of her term swiftly approaches.
"Due to the pandemic, Whitman stakeholders have become more aware and appreciative of what makes the college a special institution," Serrurier said. "Responding to the pandemic showed that we all are capable of being more flexible than we may have previously thought was possible."
"I'm feeling energetic about the work ahead of us this year to end the year in the best possible way," Serrurier continued. "I'm feeling great about Joe taking over the chair position; he's uniquely qualified to lead the college through these challenging times."