Rosa Woolsey, News Reporter

April 4, 2020
In February 2020, the Board of Trustees gathered on campus for the Winter Board Meetings. Traditionally, it is at these meetings that the board approves the budget for the coming fiscal year — but not this time around. President Kathy Murray explained the Board's decision to delay budget approval...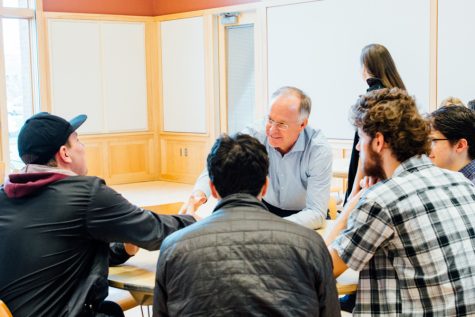 Chris Hankin, News Editor

February 7, 2018
On February 7th, Trustees met with students for dialogue on a wide variety of topics including the mission statement, next year's budget, fundraising, and metrics with which they can assess progress towards fulfillment of the strategic priorities. Between February 7th and 9th the Board will hold the...
Loading ...
Trinity University (Texas)

5

Feb 16 /