Tuition, room and board: Student refunds?
Whitman College's move to online distance-learning has prompted many students to return home and compromised planned coursework. The way that the college is operating this semester has raised questions as to whether or not Whitman intends to refund room and board costs or a portion of student tuition. 
On March 14, 2020, President Kathy Murray sent out an email to the Whitman community describing how a portion of room and board costs will be prorated, meaning that the cost of room and board will account for the time in which students actually lived on campus or in college-owned rental houses this semester.
"Since many students have made the decision to return home, the college has decided to offer prorated credits for room and board. Additionally, the college will provide prorated credits for students living in college-owned rental houses," Murray said in her email. "These credits will be applied to your account for the fall 2020 semester. Credit will be determined based on the percentage of the semester remaining and will exclude the percentage covered by Whitman need and merit-based aid. This amount will be different for each student. Students that leave campus should expect communication later this spring regarding their credit."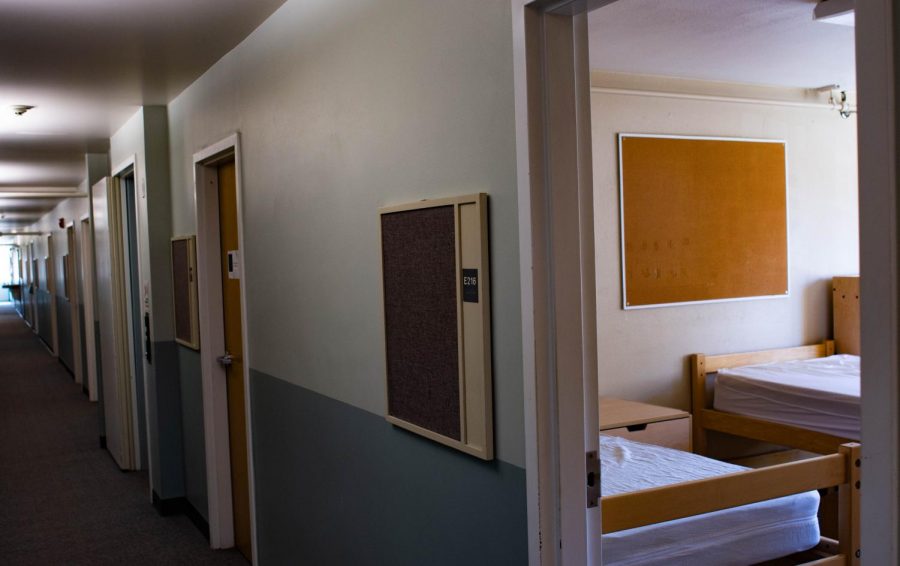 Whitman Chief Financial Officer Peter Harvey explained the logistics behind the prorated room and board credits Whitman is offering for students living on-campus or in college-owned rental houses.
"Housing charges are being prorated and the unused amount will be based on the period March 30, 2020, the day classes resumed after spring break, through the last day of classes in the academic year," Harvey said.
The same assessment goes for the unused meal plan charges.
"For those students living in college rental houses, the college will treat payments in full through the month of March 2020 as completing the student's obligation under the rental agreement," Harvey said. "For those students leaving campus, rent for the months of April and May of 2020 will not be charged," Harvey said. "At the end of the semester any remaining calculated amount will be credited to the respective students for the fall semester or refunded to graduating seniors."
Many other liberal arts institutions across the country have made similar decisions about refunding portions of room and board, including Amherst College, Tufts University and closer institutions like Reed College and University of Puget Sound. 
Reed College Director of Financial Aid Sandy Sundstrom and Vice President and Dean of Admission and Financial Aid Milyon Trulove told students that they "will be prorating room and board charges for students no longer living on campus" in a letter on their website. 
University of Puget Sound President Isaiah Crawford released a statement to students, faculty and staff that the school will offer "prorated credit for housing and dining … to students who are not returning to campus housing for the remainder of the spring semester."
Within the Whitman College community, there has been talk amongst students about refunding part of student tuition. 
Many students have argued that the transition to online learning has led to a reduced quality of education, sparking discussion on whether students will be compensated for this educational shift.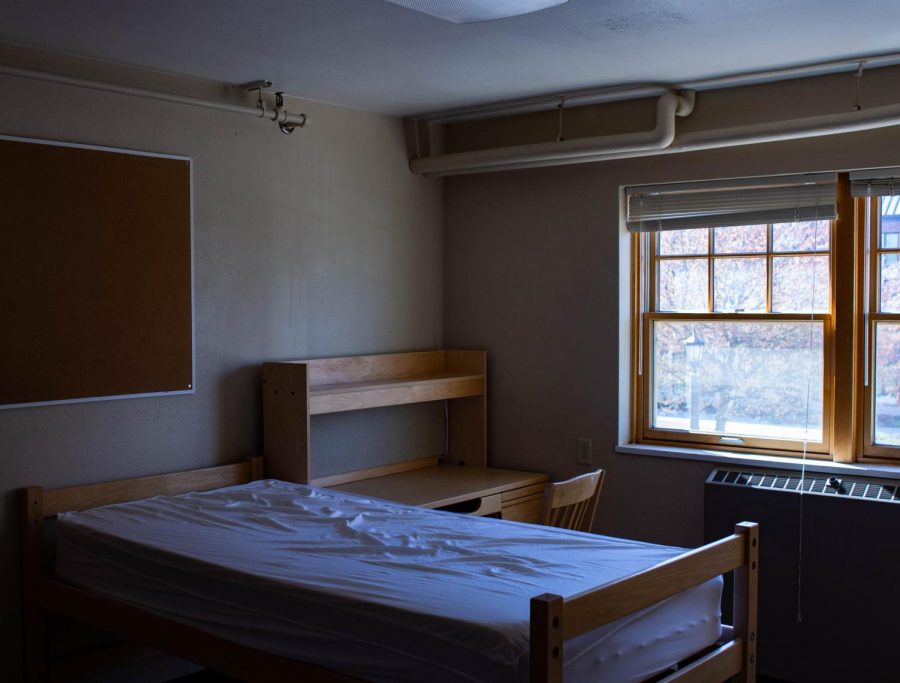 Sophomore Connor Tobin created a petition on Sunday, April 12, demanding a refund of a pro-rata portion of tuition costs for this semester. 
"We understand that the virus necessitated classes moving online, but for the college to insist that this is an equivalent education is disingenuous and insulting to our learning goals," Tobin wrote in the description of the petition. "With an endowment of $521 million, the school can afford this rebate and has a moral and ethical duty to do so."
In an email correspondence with The Wire, Tobin described that the petition came out of his experience with the Business Office to have music lesson fees removed as he no longer had access to instruments. After a delayed response that referenced the fee refund date on the course catalog, Tobin wasn't reimbursed.
"It was clear from this exchange what the college's position on refunds was," Tobin said. "The decision to post the petition came after conversations with fellow students. There is enormous frustration and anger about the move to online classes and Whitman's refusal to acknowledge that these classes are not equivalent, and certainly not what we paid for. It has left many feeling that the college's priority is financial, not educational."
Tobin explained that in addition to the shift in the quality of education being provided, online classes are a breach in the contract of what students and their families are paying for. 
"Though there is a wide disparity in online classes … that is not the reason we are requesting a refund. This is not directed at our professors who we admire and respect," Tobin said. "Bottom line is that none of us came to Whitman for online classes, we came for the small campus, excellent faculty, low student ratio, facilities, etc., the experience that Whitman touts. We (and our families) made a financial choice to attend Whitman based on the high value we place on that experience."
In regards to the upcoming fall semester, Tobin suggested that the potential for classes to remain online – and the implications that would have on the cost of tuition – should be discussed now so that students can plan for a potential shift in their long-term expectations.
In an interview with The Wire, Harvey said that the college is not planning on refunding tuition. 
"The college has made the decision not to refund tuition to our students," Harvey said. "Even though the online learning model is not the preference of the college, nor can it compare to in-person, hands-on instruction, the college decided it would be better to finish out the semester and allow students to earn the necessary credits to stay on their anticipated track to graduation. We believe that decision was in the overall best interest of the majority of our students."
Harvey discussed the long-term financial implications that would ensue if a portion of tuition were to be refunded.
"This temporary shift resulted in increased, not decreased expenses," Harvey said. "If Whitman attempted to reduce costs for the semester, it could permanently impact the college in negative ways. We stand behind those decisions, because we believe they honor both the needs of our students and our community in ways that are true to our values."
On April 20, Whitman College released a new FAQ titled "Room & Board Credits and Tuition" with additional information on their decision to not offer partial refunds for tuition.