Wire Obtains Leaked Document
Documents leaked to The Wire by an anonymous source indicate Whitman's specific benchmarks to return to a 10-1 student-to-faculty ratio. The document indicates that the author hopes to reduce the number of FTE (Full Time Equivalent) by 19.5 by the end of the 2020-2021 academic year.
President Murray indicated that this document was written in May, and that a newer version has since been released. Both Chair of the Board of Trustees Brad McMurchie and President Murray made clear that these numbers are not fixed, and that the College will adjust as necessary depending on a number of factors including retirements and sabbaticals. President Murray confirmed that the document was authored by Provost Alzada Tipton.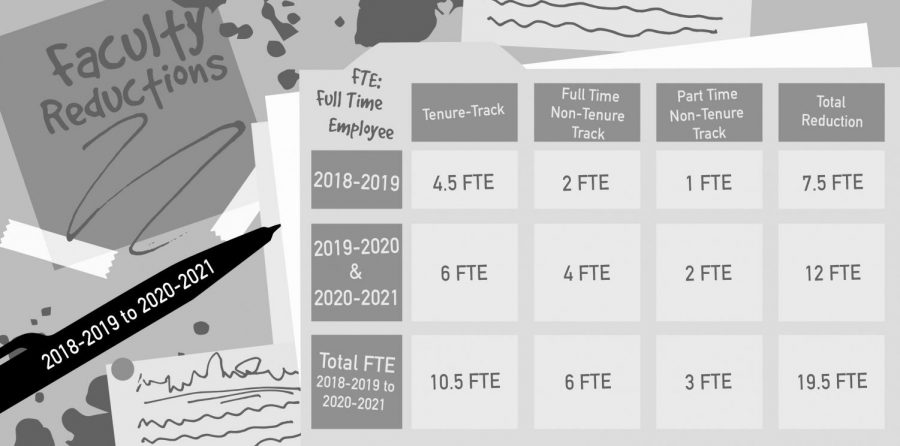 "This is [Provost Tipton's] best case scenario if everything falls into place in terms of faculty retiring and taking sabbatical. The board gets that. This was just a way of mapping out the next few years and saying, 'if the stars aligned in all the right ways here's how we might get there.' I expect we're going to find our way there but it won't happen in this kind of linear fashion," Murray said.
Murray continued, "by my best calculation it took us eight years to get down to a 8.2-1 student-to-faculty ratio. [This happened] by hiring tenure track folks and not reducing the number of contingent and non-tenure track faculty. It will take us a number of years to get back out of that. And when I brought this to the board I said it would be at least five years. Since then, five years has become reified so that now the expectation is that we will get back to 10-1 in five years. [The Board of Trustees are] going to push us. I don't want to pretend that they're just going to back off. They're going to push us."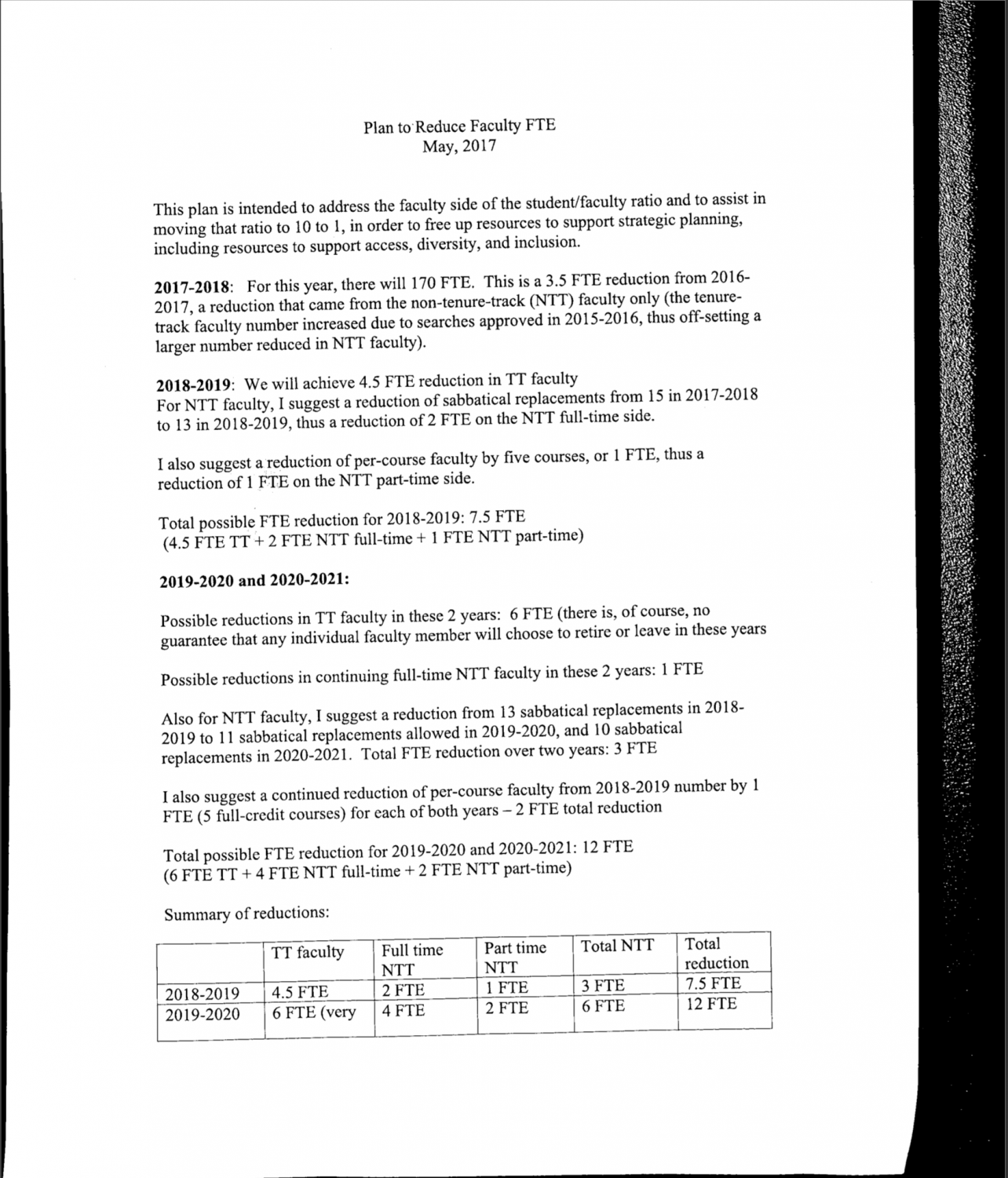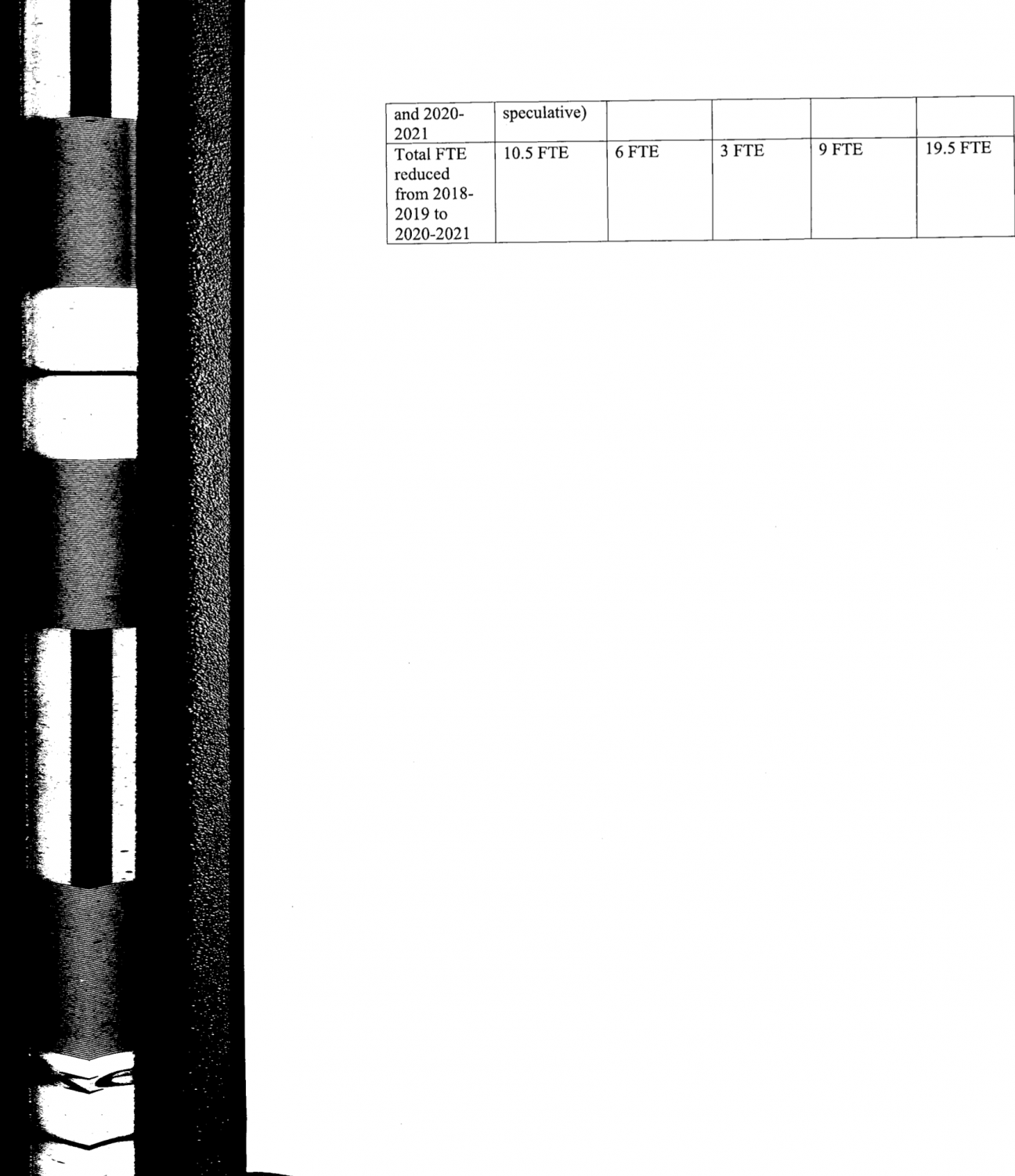 The Wire welcomes comments, letters to the editor and op-eds.