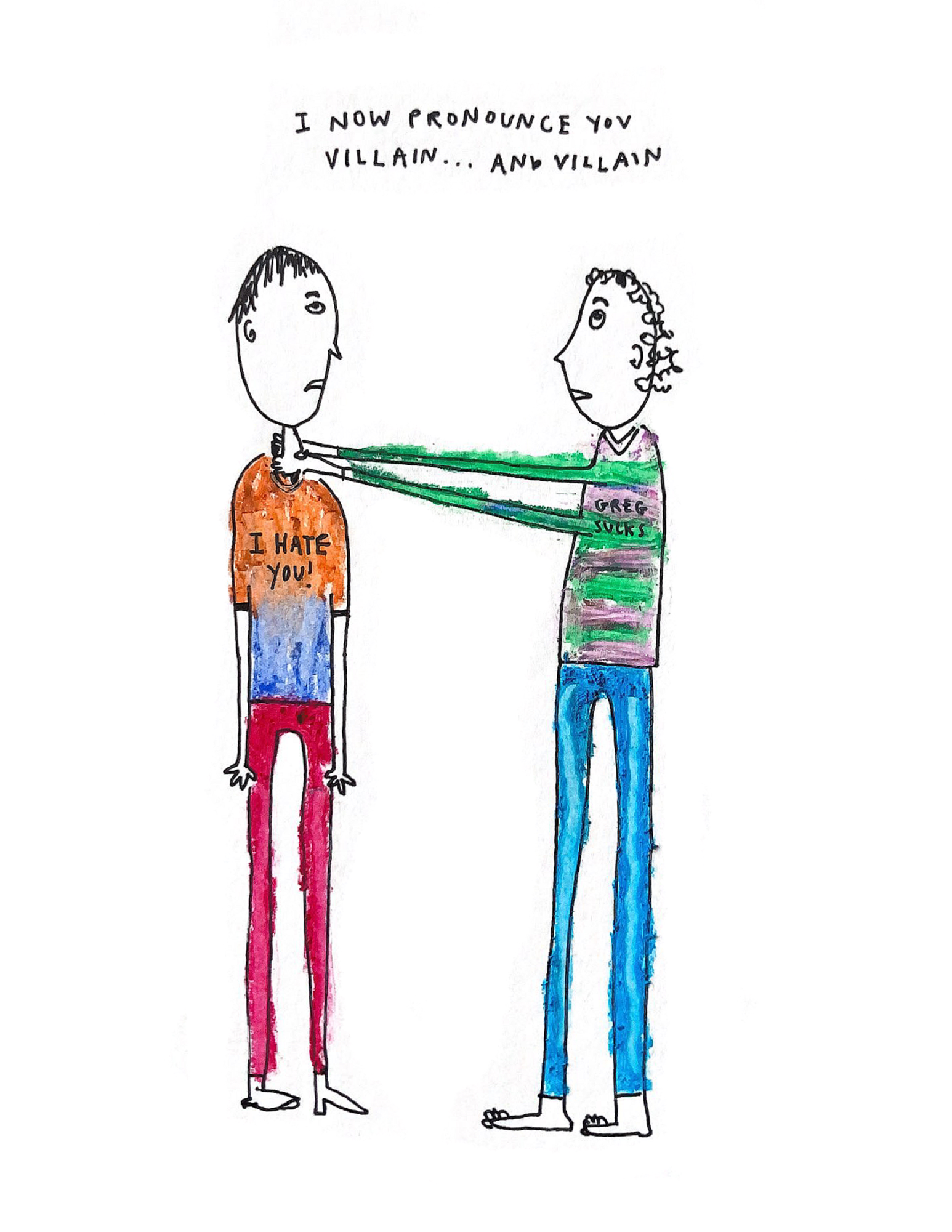 You might have heard of Marriage Pact, a survey designed to help you find the most viable backup marriage partner on your campus, but are you ready for Villain Pact? It's exactly what it sounds like: Whitman College's very own scientifically supported questionnaire to help each of us find a match-made-in-hell. 
The ethos behind Villain Pact is that there's one person on campus who stands out from the rest, someone who you will find downright unbearable, entirely unpleasant and intensely disagreeable, someone you wouldn't mind being enemies with until you both grow old. Approaching this ideal with nearly the exact same survey as Marriage Pact, Villain Pact is more successful, with a 7 percent rate of creating the perfectly awful match. 
In an interview with The Wire, the creators of Villain Pact said they felt called to provide this valuable service to Whitman.
"It was clear to us after one visit on campus that some individuals on campus were so aggravating … it would be a huge success to bring the program here," they said.
When speaking about the potential controversy of such a quiz, the creators alluded to the agency of each survey taker.
"They can opt out! But obviously we made the quiz very fun to take, and psychologically, personality quizzes are very tempting for people, especially people who have no personality." 
Speaking to students about Villain Pact, the consensus is split. Marie Howard, a sophomore Theater major said, "I feel like my last marriage pact was basically a villain for me, they way they slid into my DMs with a self deprecating joke and the cringey finger/sad face emoji combo, so at this point I'm willing to try anything."
Others felt they didn't need the service, like senior Betty Lewis: "I 100 percent already know who my Villain is, his name is ****** *****, please publish this." 
Whether you're looking for an enemies-to-lovers trope, or 18th century style duel, be sure to fill out Villain Pact by Oct. 21 or risk wandering the rest of your life without your worse half.