Student heartbroken over Whitman breakup that does not concern her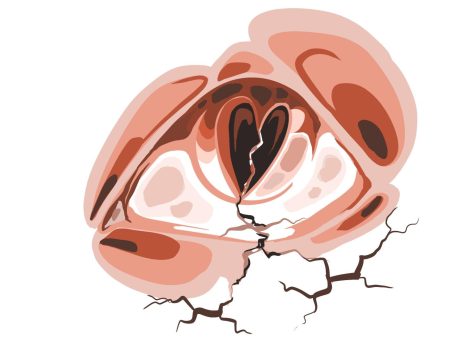 "I haven't eaten in days; I'm losing sleep. I can't even focus on my crocheting; I'm torn to shreds over this," sophomore Kelsey Smith said. The thing eating her alive is something some of us occasionally fall victim to: Kelsey had developed a parasocial attachment to her favorite Whitman couple. 
It started with some clues on campus. "I noticed they stopped hacky sacking right before lunch, or they'd use different entrances in Olin," Smith said. Smith went so far as to analyze their Spotify playlists and, folks, the proof was in the pudding. Staring her in the face, confirming her worst fears, was a playlist titled 'walla walla without you.' 
After that, it was nearly a compulsion. Smith was hungry for any new bit of information. She'd hang out in the library just to see only one of them walking across Ankeny. She would scan and rescan their socials but always come up empty-handed because she of course is not remotely relevant to this relationship.
"I am so crushed by this," Smith said. "What am I supposed to do? How am I going to move on with my life?"
What hurt Smith the most was how this breakup, in specific, shattered her hope for love at college.
"They were it for me; they were everything. Now, I see one without the other on campus, and I become inconsolable," Smith said.
Smith teared up as she said, "I wish I could have told them how much their relationship meant to me." Her sobs made the rest of her statement incomprehensible. 
For Smith, all of campus is marked with sorrow and anguish, like their "special booth" in Cleve.
"For love to be reduced to this… to awkward run-ins at the same two parties and the E Rose Safeway. It's just devastating," Smith said.