Air Bud enrolls at Whitman, no rules stating dog cannot
Ian Lewis, pusher of word limits
October 20, 2022
In an announcement that shows that anything is "paw-sible," the Office of Admission has confirmed that fictive sports dog Air Bud will be enrolling at Whitman.
"Ruff ruff!" read the letter sent to every single student and faculty. "Air Bud, from those movies where he's a golden retriever who plays sports, has become Whitman's newest student."
Wide backlash against this decision has already arisen on campus, especially with the letter's claim that Air Bud's "manager" required an "eight-figure number" in order to make Air Bud spend his time in "such a ramshackle garbage pit." Thereby every student's tuition must be raised by "fifteen grand, or whatever we can squeeze out of you bastards."
Even the usually quiet upper administration felt the need to comment, including President Bolton, who forced her way into The Wire office to speak on the topic unprompted.
"There's no way that's Air Bud," President Bolton said. "That movie came out in 1997. That dog's dead. I made sure of it. Whoever this dog is, it's studying under a dead dog's name."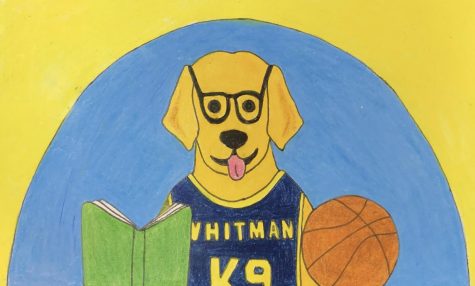 When asked to clarify if she meant she had killed Air Bud, Sarah Bolton merely stared off into the distance, haunted.
One particular criticism with the letter was its choice to directly mention the student whose spot Air Bud was taking, high school student Hannah Ross.
"It's the worst thing that's ever happened to me," Ross said. "They just sent me a letter that said, 'We picked Air Bud.' They sent that to my entire family. My grandmother read it on her deathbed. Her last words were that she wished I was a basketball-playing golden retriever."
Despite the backlash, the Office of Admission has stated that they will go forward with the decision. They repeatedly told The Wire that we were just "jealous of how cool Air Bud is."
At press time, President Bolton had again forced herself into The Wire office and was wrapping a red bandana around her forehead.
"If that dog thinks it can play Air Bud," she said, "I'm gonna teach it to play dead."