Students prepare for an emotional, music-filled November
Ben Kearney, Spotify will judge me and I'm okay with that.
October 28, 2021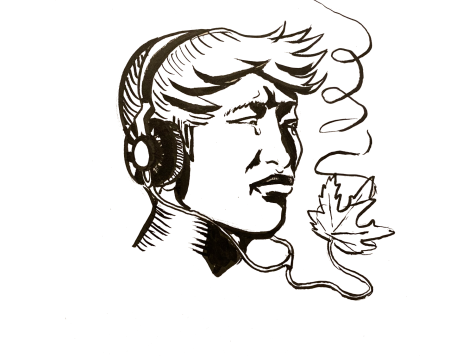 Students heading into the month of November are going in cautiously with boxes of tissues at the ready. With Taylor Swift and Adele putting out new music within a week of each other, Whitman students are prepared to go blue in more ways than one.
Swifties on campus have already spent months preparing for RED Taylor's Version, although, the pitchforks have been a strange addition to the thirty songs included in the album. For those who don't know much about pop music or are Kanye West fans, the majority of Swift's fourth album focuses on her former relationship with that Spiderman-revealing bitch Jake Gyllenhaal. Needless to say, fans are ready to break Gyllenhaal's back like in Brokeback Mountain this Nov. 12 and are prepared to make him "Stay Stay Stay". 
Students are also asking for teachers to go "Easy on Me," using Adele's latest single to get away with doing less homework than they already do. Students and fans across the world are ecstatic for the British star's return after a long and winding six year hiatus. With 30 releasing a week after RED, "Rumour Has It" that students will let the "Skyfall" with a tidal wave of sadness about to sweep across the entire campus. Perhaps it will take those pesky anti-masker chalk writings with it. 
Honestly, both singers have the power to overthrow the government with their lyrical superiority. If you're not crying through the ten minute version of "All Too Well," obviously you haven't felt true sadness. If you aren't pumped after hearing "22," then perhaps you aren't living college life to the fullest. While I'm well aware that our business here at Whitman is to learn, we still know how to have a good time. Hopefully, we'll learn the tracklist for 30 soon but until then, say "Hello" to November and make sure to "Set Fire to the Rain!"