Bluewood excited to announce new technique for keeping students at P&P
The Power & Privilege Symposium has partnered with Bluewood Ski Resort for the last 20 years now, after the discovery that some people use the day off to "shred the gnar." P&P and the Ski Resort have been a bit frazzled in trying to figure out how to get Whitties off the slopes and into the Symposium's sessions for quite some time, but somehow they still think P&P is a day to blow off instead of learn in a new way.
In recent years, the Resort has looked at sound cannons, roadblocks and even spooky masks in attempts to keep Whitman students away. Somehow the students find backcountry routes, resulting in the ever-obnoxious discussion of "that sick fresh pow" upon their return to campus.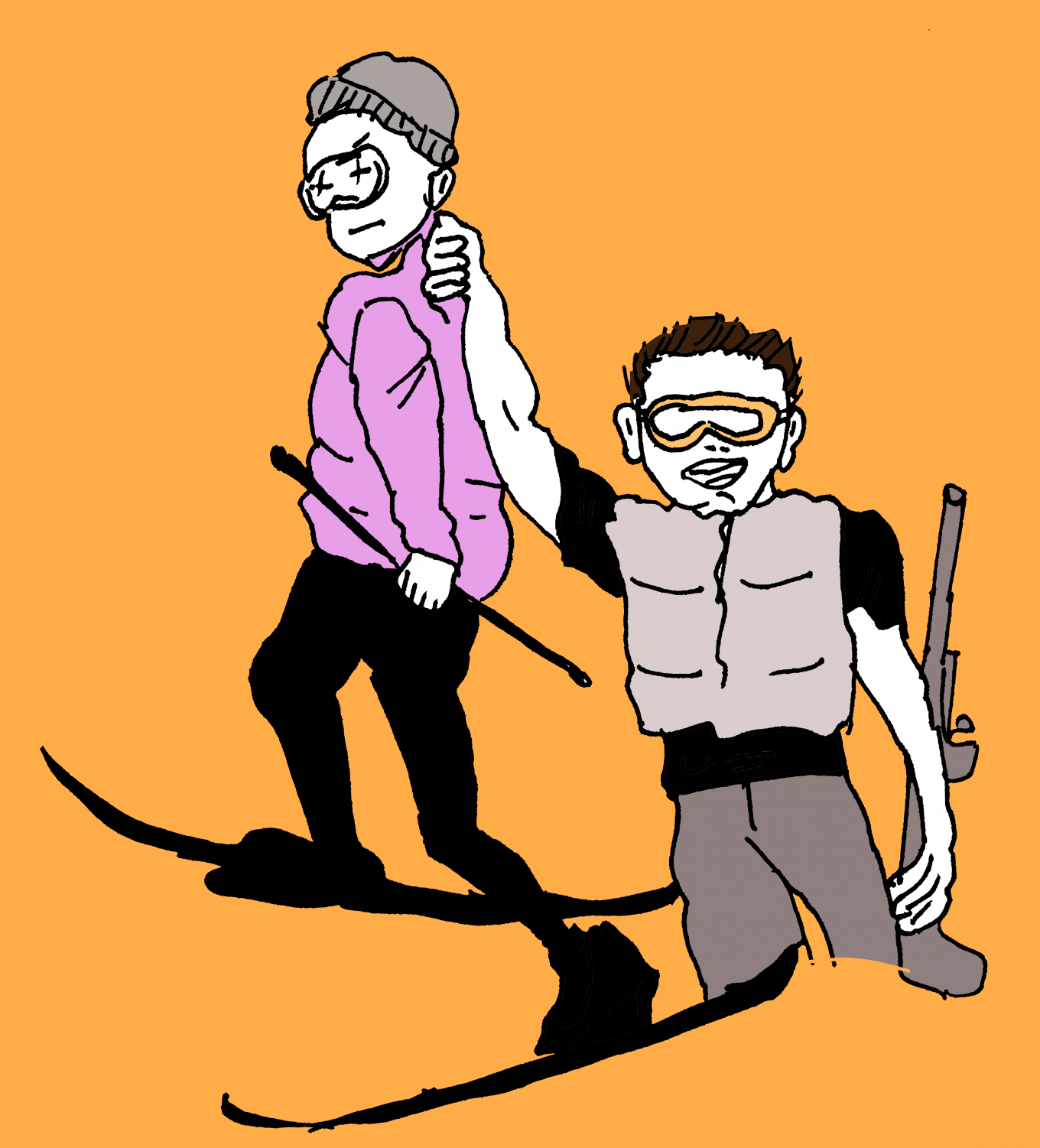 After the post-it note board debacle of last year's P&P, the Resort has decided to up their fuckin GAME for this year. Bluewood has announced that they have installed various watchtowers that are armed to the teeth with remote-operated drones.
Bluewood is hopeful that the inclusion of this tech will keep people at campus on Thursday, Feb. 21.  "Yeah, it's something we're thinking will work," said Resort Director Snow S. Ports.
"We see a dramatic influx of fucking guiltless Whitman assholes at the resort on the day of P&P every year, but we're hopeful that the threat to their lives will make them understand that P&P is a day to understand that there's always a different side to the story they think is theirs. I don't know if they'll actually work, but if not, I'm excited to blast some of these entitled Whitties off the side of my mountain" continued Ports.
When this reporter asked how they knew which skiiers to aim at, Ports laughed and had a simple response.
"These drones are set to hunt by smell. Haven't showered in three weeks? Those drones know that 11 times out of 10, that's a Whittie," said Ports.