Trump's Security Chief Pick is Exactly Who We Expected: A Literal Bowl of Soup
In a sudden turn of events, the CEO of the United States, Donald Trump, has selected a new National Security Advisor. The previous NSA John F. Kelly was forcefully dismissed by Trump after his second cousin's best friend's cat-sitter posted a meme on Facebook that referred to Trump as "an amber-colored terrestrial slug with no morals and teeny-weeny, slimy hands."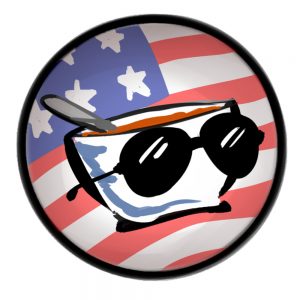 After a brief evaluation process, Cream of Chicken & Wild Rice Soup, a conservatively expensive meal from Panera Bread®, has been appointed to the position. A White House insider told The Wire that Trump's reasoning behind the pick had to do with the soup's substantial background in international affairs and its good Christian faith.
Currently, the soup is being distributed at Panera Bread® locations throughout the United States, as well as parts of Canada–a country that Trump is very worried about. At a press conference last month, Trump said in an obnoxiously loud voice, "Canada is not to be trusted. Their leader, he's far too nice for my liking. I think he might be an LGBT. Not that it matters, of course, but it's something my team would like to look into."
On the subject of his new Homeland Security chief pick, the president went on to say that it was "very yummy in my tummy." It is so far uncertain if the Cream of Chicken & Wild
Rice Soup has similar sentiments towards Trump, mostly because it is an inanimate object.