Whitman athlete alumni find success in sport after graduation
Most people who play sports in high school don't play sports in college, and most people who play sports in college don't go on to play further sports. However, some former Blues go on to play professional sports elsewhere. 
One example is basketball player Makana Stone. After graduating from Whitman in 2020, she received a master's degree at Loughborough University in England and signed a contract with the Leicester Riders, a professional basketball team.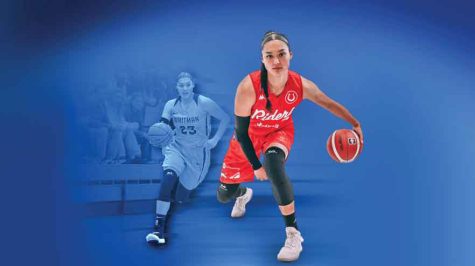 Quoted in a 2022 Whitman Magazine article, Stone described her current position on the team.
"I'm playing ball, I'm also working for the club in a community involvement role, organizing and running community basketball events and managing some of the team's social media, and I'm also coaching Loughborough's tier-three BUCs (British Universities and Colleges League) team," Stone said.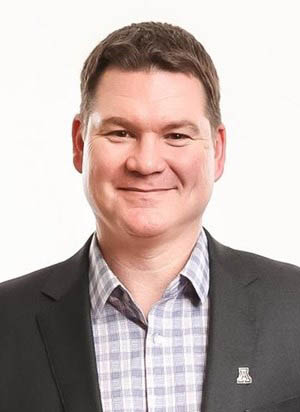 There are also a handful of Whitman sports alumni with careers in coaching, including class of 1998 basketball player Tommy Lloyd. Lloyd is currently the head men's basketball coach at the University of Arizona and previously served as an assistant coach at Gonzaga.
Beyond playing or coaching, however, there are other roles former Blues have taken on in sports. One example is class of 2006 basketball alumna Megan Leatham.
Leatham currently serves as the president and CEO of the Colorado Springs Sports Corporation, which she describes as "the best job in the world."
The Sports Corp hosts various events, such as a cycling race to Pikes Peak and an amateur Olympic-style sports festival.
"Through event promotion and community development activities, the Sports Corp plays a critical role in bringing city and civic leaders together with some of the nation's premier sporting organizations to promote tourism and create positive economic impact," Leatham said.
Leatham's position is unique according to Michelle Ferenz, head women's basketball coach and associate athletic director.
"Her climb to running the Colorado Sports Corp is not surprising to me, and I don't think Megan sees herself as a trailblazer for women in sports management, but that is what she is," Ferenz said.
Leatham credits her Whitman education and athletic experience to helping lay the foundation for her life since.
"The academics taught me how to learn, reflect and be curious. My time playing basketball taught me how to win, but also how to lose with grace. The teammates I played with, and coaches I played for, were not only there for sprint workouts at late night practices; they were there for me through my journey at Whitman College, on and off the court.  Those relationships are important to me, they are foundational, and we are still connected," Leatham said.
Even though her time playing sports at Whitman has passed, Leatham acknowledges that sports continue to have an impact on her life.
"Sports are in my bloodline, as I have been an athlete all of my life," Leatham said. "Sports are the driving force behind the person I am today and have taught me more than I could ever learn from a textbook."
Whether athletes at Whitman continue in sports post-graduation or not, it's clear that their time at school has an impact on their futures.