Staff Member Profiles
Maybe you've seen them at Reid Campus Center during lunch rush, or toting a custodian's cart by their side down the hall of your dorm — or maybe you have seldom heard of them, tucked away in seemingly far-off Boyer House, among all the rubber and printing ink that keeps our printers going.
Regardless of how you know them, if at all, the non-student and non-professor staff members of Whitman are the foundational elements that run the operational side of the institution — without their work, none of what we do here would be at all possible.
Here are just a few.
McCalle Sucese
Reid Market Barista
McCalle Sucese had never lived outside of her home state before she secured her job as a barista at Reid Market. Originally from Utah, she was so impressed with her interview at Whitman that she decided to move here.
She continues to enjoy her job in the Campus Center for more than just doing the latte art.
"I like meeting all these new students," Sucese said. "It's definitely a little community here."
Her own perspective on Whitman has remained constant as well, but it has morphed into a different form as she's spent more time with the students and the staff.
"I went from thinking it's a good school to [thinking it's] a fantastic one," Sucese said. "Whitman's a great school with great students."
Sucese's experience as a barista is only enhanced by the local culture — she even feels like a community member herself.
"I like the town even more because I'm more a part of it by being a [staff member] of the college," Sucese said. "I want to move here now, actually."
Not only does Sucese connect with the students at Whitman, the work environment is also something that continues to impress her.
"My manager is like a mom. She really cares about everybody here, she works well with everybody… [The staff] are cared about," Sucese said. "We have a ton of new employees, but [our employers] still make sure to check on us, and they keep an eye on us, and they all know us by name."
Richard Anderson
Print Production Specialist
Richard Anderson took up his current job at Whitman after his tenure in the commercial printing business. After five years, however, the small print shop he worked for was closed as printing became an obsolete practice.
Like many members of the Whitman community, location is a unique part of the job that ends up playing a larger role in the feeling of collectiveness. For Anderson, it has a slightly different implication.
"One thing about working at Whitman is its proximity to where I live, which lets me walk to work every day," Anderson said. "It's something that has been a really good thing for me mentally and physically… [I] really enjoy keeping my car-driving to a minimum."
Anderson's feelings towards the nature of Whitman itself partially mimic Sucese's experience in Reid.
"I think working in higher education carries with it a natural sense of reward, regardless of position," Anderson said. "I really enjoy being able to do work for anybody at Whitman: staff, student, faculty, alumni, essentially anyone Whitman-affiliated."
Anderson's job provides a new version of Whitman that he hadn't been exposed to before being hired.
"Having grown up in the area, I had a 'townie' perspective of what Whitman was like," Anderson said. "While I wouldn't say I had a negative perception, it was certainly an incomplete one. I think something that I wasn't able to appreciate before working at Whitman is the various efforts made to be regionally and communally inclusive."
Anderson's profession isn't just something he decided to go into because of interest — while he has been exposed to an entirely new community here at Whitman, he also intertwines his own history into his everyday work and outlook.
"Most days, I do enjoy my job. Part of why that is has to do with my father. He owned and operated a small printing business in the valley for many years," Anderson said. "He passed away in December of 2000 from a heart attack. So there's definitely a personal link intertwined with my vocation that gives it more meaning than might otherwise be there."
While his own ties to printing are strikingly personal, his favorite thing about his job is interestingly removed from emotional connections.
"[My favorite thing is] that it serves a practical purpose for everyone at Whitman. Somewhere deep within my Myers-Briggs INFP chart there is a people-pleaser that just likes getting stuff done for others," Anderson said. "And in regards to an academic setting, I like being exposed to younger minds and how they are seeing the world. I feel that helps keep the mind from calcifying as one gets older."
For Anderson, his job as Print Production Specialist isn't just getting work done. He has a unique perspective on environmentalism, which he is in an interesting position to observe.
"I would like to see us continuing to offer as much in the way of printing services as possible, balanced by making a conscious effort at sustainability," he said. "One example that does come to mind is that payment for personal jobs [is] currently only done via cash or check payment. Many times students have expressed the desire to charge printing costs straight to their student account, which is currently not possible."
Anderson invites whoever has questions about printing services to stop by his office in Boyer House, Monday through Friday from 8 a.m. to 5 p.m.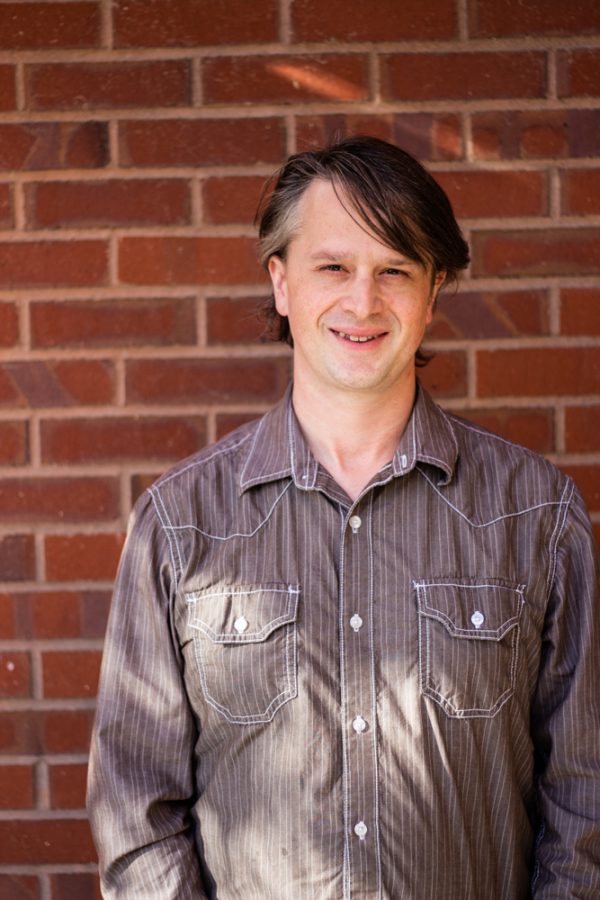 Julie Aichele
Custodian for Residence Life
Julie Aichele's job as a custodian has impacted her perception of Whitman, but has had little impact on the view she holds of herself. Her philosophy about work is wholly practical.
"The job is not a glamorous job," Aichele said. "I do what needs to be done."
While Aichele has witnessed many changes within Whitman and the wider Walla Walla community, she draws no personal affiliation with these changes.
"We are in a time where everything is changing. I believe that Whitman and Walla Walla have changed so much," Aichele said. "Whitman has changed it's core beliefs [over the years]. It's mission has been made clear and concise."
How she personally relates to her job is in line with her philosophy on the nature of the work itself.
"I enjoy the people I work with [and] the students I interact with," Aichele said. "[But] this is just a job. It does not identify who I am."
This credo appears not only in Aichele's attitude toward her job — it also permeates into her outlook on life and one's greater purpose.
"I think your job does not define who you are, how you treat people, your actions, your deeds," Aichele said. "Never judge a book by its cover, and for that matter never judge a person by their job."
How one's career relates to one's life varies greatly, as all things do. The Whitman community tends to foster a cohesive and prominent sense of community, but, as some of these perspectives indicate, that is not always the case.
Of course, none of Whitman's efforts in any faction of higher education would be possible without the work of those "behind the scenes." We owe an all-encompassing gratitude to those who make the functions of this institution possible, as well as the recognition that these people come from diverse backgrounds and are of diverse viewpoints — we cannot afford to overlook the complex and valuable lives of the backbone of our community.