Addressing transphobia at Whitman
Transphobia, defined as violence or negativity aimed at transgender or gender nonconforming people, is prevalent around the world.
The existence of transphobia is disputed, and violence against trans individuals fails to make national news. 2020 totalled in 44 fatalities, according to Human Rights Campaign, the majority being Black and transgender women of color. This was the largest number of fatalities and violent instances reported to the media, but that does not necessarily mean that this was the most violent year ever in history, considering that most violence against the trans community goes unreported and disregarded. The mass brutal violence towards the trans community has existed for a very long time and it has not slowed down nor come to a stop.
"It's unfortunate that it's been 50 plus years since the Stonewall Riots. It is very ironic how it's the same situation, the same disease that's still going on," said Joela Rivera, transgender community leader and organizer.
There are laws in place in the United States that seek to further oppress transgender people, particularly those who are Black or people of color. These laws include criminalization of healthcare, prevention of access to restrooms and other public spaces, restrictions on participation in schools, the workforce and more. 
As socially conscious as we believe we are here at Whitman, we need to recognize the limitations of our education.
Why are professors failing to teach us about transgender existence? Why aren't students taking the time to educate ourselves? Transphobia spreads rapidly at Whitman; ranging from a lack of access to safe bathrooms and living spaces, absence of resources, daily transphobic comments from students and faculty and much more. How can Whitman prevent transphobia if we fail to recognize and respect transgender existence? 
Although it's important to have a safe space for women in Prentiss, where are we creating safe spaces for transgender men? Even if we create all women spaces, how can trans women feel safe around uneducated cis women? How can we expect transgender and gender non-conforming people to feel safe in cisgender spaces if Whitman refuses to address transphobia? 
Why was Whitman so quiet during transgender awareness week? Cisgender Whitties, were we even aware that Transgender Day of Remembrance was Nov. 20? 
If we care at all for the Whitman community, we need to start acting like it. All cisgender people need to be educating ourselves to be better.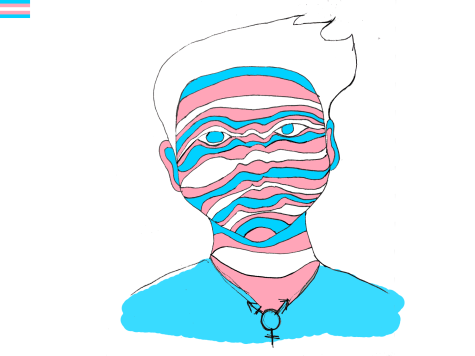 The transgender community has always lived with us and has always fought for our lives. Cisgender women and cisgender queer people have the trans community to thank for our rights, but where are we now? The silence from cisgender people about the violence that transgender and gender nonconforming people face speaks volumes about the transphobia we hold after they have repeatedly put their lives on the line for us. 
There are myriad resources available for us to educate ourselves, such as the Transgender Law Center, GLAAD, Trans Women of Color Collective, Trans People of Color Coalition or documentaries such as The Death and Life of Marsha P. Johnson, Disclosure, and Still Black: A Portrait of Black Transmen. 
There are organizations, such as the Black Trans Task Force, which provides resources to Black transgender people in Seattle and Tacoma. We can also donate to people's GoFundMe's, such as one for activist Joela Rivera, who needs vital resources for her survival. 
Whitman is not subtle about the deeply rooted transphobia within the institution, and it is up to every cisgender Whitman community member to change that. Every single one of us needs to be educating ourselves and each other. We need to find ways to distribute resources to transgender people that we gain through our cisgender privileges. We cannot sit here and claim that we love our Whitman community if we are actively erasing and silencing the existence of our transgender peers.