Language: "It's Not Just a Classroom Thing"
When the new class of students came to the Whitman campus for the first time in August, there was a unique group of five among them whose stories set them apart. While they were just as nervous and excited as the Class of 2021, the five language assistants came to Whitman with separate linguistic and cultural backgrounds–the very foundation for their presence on campus.
The language assistants, who support the French, Chinese, Spanish, Japanese and German language programs at Whitman, provide assistance to those taking foreign language courses along with integrating into student life by living in their respective language interest houses. They come to Whitman for just one year, where they immerse quickly into the community and act as teachers, friends and support systems for those around them.
The Program
In charge of it all is Devon Wootten, the manager of the Language Learning Center and the go-to man for all things language assistant-related. Wootten's work space at a standing desk in the open area of the Language Learning Center in Olin is perfectly fitting, seeing that his foundational goals in the program are underlined by passion, action and inclusion for the language assistants and their students.
Wootten has managed the Language Learning Center for the past four years, a space where students enrolled in foreign language courses can come for language learning support and conversation groups. Wootten, who also works as an Encounters professor, acts as the direct supervisor of the language assistants.
"I orient them in the beginning, I supervise their teaching, and I try to provide a resources to help them interact with students and faculty members and figure out how to situate themselves between these two demands," Wootten said.
While describing the language assistant program at Whitman, Wootten explained that their responsibilities have two focal domains: one, leading conversation groups for students enrolled in foreign language classes, and two, living in the language interest houses on campus.
"On the academic side, their role is to provide native language support and cultural enrichment for Whitman students," Wootten said. "But they also have a responsibility to the houses, which is much more community-building."
Wootten first applied to the job due to its focus on multilingual, international education, areas in which Wootten has had much experience. Starting as a foreign exchange student in France during high school for a year, Wootten went on to graduate school in Geneva, Switzerland, then was a Fulbright fellow in Denmark and consequently lived in Iceland for a year.
"My strength is that not only did I have a sense of language pedagogy, but I also have an understanding of what it's like to be a foreign exchange student, work in a foreign country, and have that cultural experience as well," Wootten said.
"I can speak to effective pedagogy, what American students expect, what Whitman students expect, to help them work with their strengths to become a better teacher," he added.
Because the language assistants' experience at Whitman is so unique, Wootten said he tries to create a sense of belonging within their group of five.
"We have weekly meetings to talk about whatever is working or not working–that can be academic, professional, cultural, social," Wootten said.
Looking back on the history of language assistants, Wootten said that the assistants used to come to Whitman on student visas and take a full load of classes as well as leading conversation groups. However, the language assistants now come on professor visas, often hearing about the program from their own universities.
"Because they're staff now, we can talk about professional expectations," Wootten said. "I treat them like staff members."
Wootten said that one of his favorite parts of the job is seeing the language assistants grow to become more comfortable in their roles as teachers.
"You get to see the experience through their eyes," Wootten said. "Many of them haven't taught before, so for their first conversation group, they're nervous. Seeing them become more comfortable in front of students, I'd say that's delightful."
When asked why one should study foreign language, Wootten said he could come up with numerous reasons. However, while he cited professional and personal advantages that are often raised in the question of why one should study another language, he said that these reasons are not compelling enough. Instead, he focuses on the empathy and cultural awareness that arises when studying another language.
"Languages are worth learning because they give you an insight into others: other cultures, other ways of living, other ways of thinking," Wootten said. "It gives an empathy for others."
Wootten also said that he advocates language learning because of the humbleness it confers onto people, especially in recognizing that vast swaths of people throughout the world who learn English as a second language.
"No matter how smart you are in English, you are a big dummy when you start to learn French," Wootten said. "And that's good for people."
"I think we're doing a disservice to our students if we don't ask them to exercise that empathy, to exercise that humbleness, and to take a peek into other cultures and other ways of living," he added.
Wootten points to human interaction as the foundation of the language assistant program that makes it so successful. Wootten said that the Language Learning Center used to be focused on technology–learning language through computers and programs.
"When language is about relationships, then language learning can be successful," Wootten said. "The Language Learning Center is not about technology, it's about people. That's where I think the language assistants are indispensable."
Over the weekend of Feb. 24, 2018, Wootten said that he accompanied the language assistants to Portland, where they met with other liberal arts schools who have similar programs. They stayed at Lewis and Clark College and met with about 20 other language assistants, while also exploring Portland.
"The opportunity to meet the other language assistants and compare notes on responsibilities, challenges and successes was really good," Wootten said. "But also going to Portland, going to Powell's and doing cultural activities was a nice respite from small town life."
"Being able to talk one-on-one and use those skills with native speakers is indispensable for language learning," he added.
The Language Assistants
This past August, Elvira Martinez Rueda and Esma Selvi journeyed to Whitman College to spend a year working as language assistants.
Rueda, who is from Granada, Spain, lives in La Casa Hispana and holds conversation groups for students taking Spanish courses. She also tutors students individually and meets with students for coffee to practice the language informally, Rueda said.
"I want to work as a Spanish teacher, so I'm learning a lot about how to do that and Whitman has many resources," Rueda said.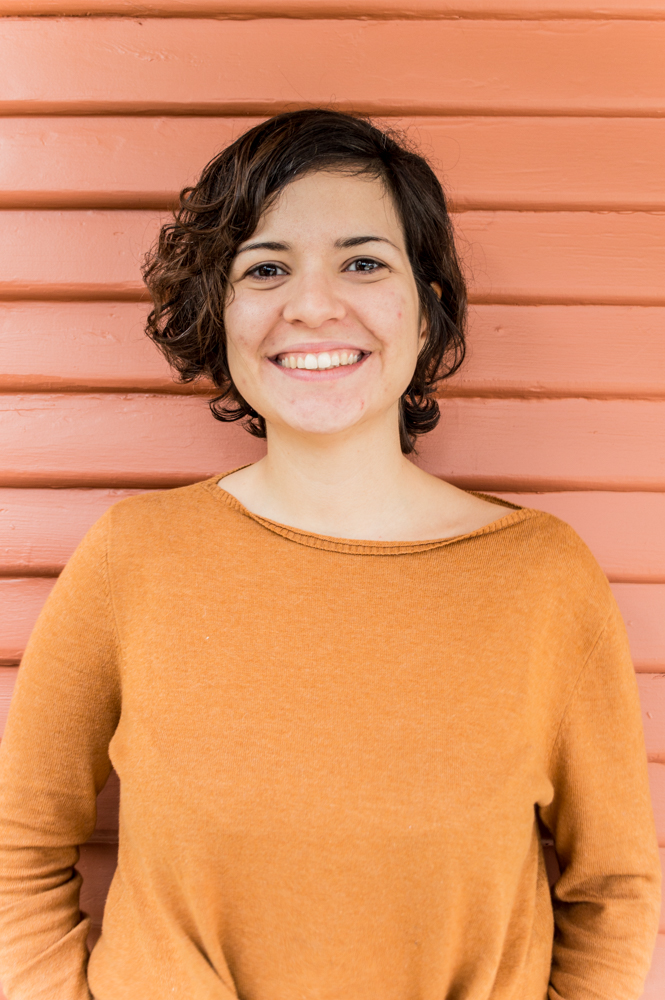 Rueda said that she finds the language assistant program to be particularly helpful because it allows students to have real conversations in the language they are practicing.
"I think that the advantage of having native speakers around is that the students really understand that it's an actual language that a lot of people speak," Rueda said. "It's not just a classroom thing."
Rueda, who graduated from the University of Granada, said that her school was connected to an agency which led her to secure the job as a language assistant at Whitman.
"I didn't know a lot about Whitman before they picked me, and then I started researching," Rueda said. "I was worried that I would get bored coming here because I've never lived in a very small place before, but there is so much to do around campus."
Rueda said that she especially likes living in La Casa Hispana because it has helped integrate her into Whitman student life.
"I really like the opportunity to live here inside the student life because I get to experience what an American college student experiences," Rueda said. "I like the experience of a residential college, because I stayed with my parents the whole time in Granada because I lived in the same place as my university."
Rueda said that she has lived in England and Scotland before, where she experienced culture shock, but has transitioned into life in the United States fairly easily.
"The main culture shock that I've experienced here is that Americans are very, very friendly when you meet each other," Rueda said. "It's a different social code. When you first meet, it would be all smiley and super happy, and that was very confusing for me. I was like why are we best friends already?"
Being here for six months already, Rueda is now considering staying in the United States to pursue a master's degree or a PhD. Rueda said that she applied for a master's program at Portland State University, where she hopes to get an assistantship and teach at the same time.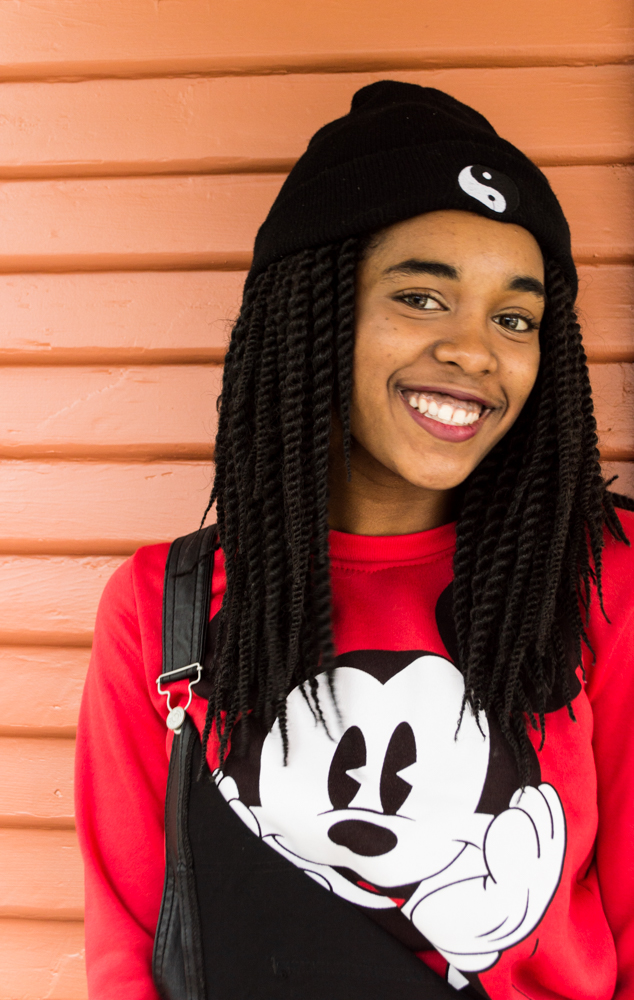 "A huge thing this program has given me is the opportunity to to stay in the U.S., because otherwise I would have no idea how to apply," Rueda said.
Esma Selvi, who is from Berlin, Germany, works as the German language assistant and lives in Das Deutsche Haus. She holds conversation groups for students taking German and hosts cultural activities for her students and the larger Whitman community through the Das Deutsche Haus, she said.
"We try to speak as much German as possible with each other," Selvi said.
Selvi said that she heard about the language assistant program during a lecture about American history at Humboldt University in Berlin. Selvi is interested in becoming an English and math teacher, so she applied for Whitman's program to have the experience of working as a teacher for a year, as well as to learn more about the culture and gain more language skills.
"In university we had classes on didactics and different techniques to teach students, but we could never try it out," Selvi said. "It was interesting to see if it really works. In theory, it always works, but not in praxis, so it has definitely helped me to improvise more."
Selvi said that she hopes that through her role as a language assistant, she is able to make language learning fun and accessible to her students, who are the reason she loves her job.
"I just love the students," Selvi said. "They are really friendly and motivated, which makes it easy for me."
Selvi, who went to Portland for the language assistant conference, said that she loved the experience of meeting the language assistants at other schools and exploring the city.
"I really loved it because the other language assistants were so nice, and we could talk and exchange ideas on how to do our conversation groups," Selvi said.
The group met with language assistants from Lewis and Clark College, Reed College, Pacific University and Willamette University, Selvi said.
Being at Whitman College was Selvi's first time studying abroad, she said.
"I really loved it, because I had the feeling I grew more as a person, [became] more independent," Selvi said.
Next year, Selvi will be studying at Humboldt University to finish up her last year of her Bachelor's degree. Before then, she will be returning to Berlin for the first time since coming to Whitman over spring break.
"I'm really excited and my family is so happy," Selvi said. "Especially my grandma!"
The Housing Experience
Sophomores Brenna Jensen and Tina Dilworth live in La Maison Française with French Language Assistant Coraline Kandassamy.
Jensen and Dilworth both decided to live in the French interest house because of the proximity to the French language on a daily basis.
"I wanted to be surrounded by and learn more about French culture," Dilworth said.
Dilworth and Jensen, along with the language assistant, resident assistant and other members of the house, are involved in the interest house by speaking French during their collective dinners and putting on events for the larger Whitman campus.
Jensen and Dilworth said that some of their favorite memories with Kandassamy, their language assistant, are making food together like crêpes and having late night dance parties.
"Before living in the language house, I had the perception that the language assistants were the teacher-roles of the house," Dilworth said. "But we've definitely grown a lot closer, and it's more of a friendship."
Jensen said that she appreciates having a language assistant in the house for the benefit of learning to speak French in a more relaxed manner.
"In class there are set phrases that you know how to use and it's very structured," Jensen said. "But being exposed to the language in a more colloquial setting, you get weird aspects of the language that you can't really get in a classroom."
Dilworth agrees that one of the best parts of having a language assistant is being able to practice French in an informal setting.
"It has helped me be more comfortable being able to laugh about my mistakes in the house and in the classroom," Dilworth said.
Jensen also said that one of her favorite parts about having a language assistant is learning about Francophone culture from a native speaker.
"I love having the different perspectives on French because our RA is a native speaker from France and our language assistant is from Guadeloupe [a different region of France]," Jensen said.
For students like Jensen and Dilworth, the roles of the language assistants are absolutely necessary and widely cherished as they breathe new life into what it means to learn a language.