Finding closure in creativity: Piper Toohey releases EP "soup"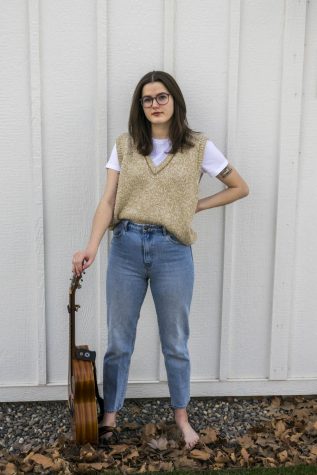 Since they first learned to play guitar at 12 years old, senior Piper Toohey has been on an endless journey of self-expression, from performing original songs at middle school talent shows to releasing self-produced singles on Spotify for small networks of close friends. On Saturday, March 20, they released "soup," a collection of six acoustic songs, to the public.
In the weeks leading up to its release, Toohey advertised the EP heavily on social media. By the time release day rolled around, "soup" had amassed a community of eager fans.
"I felt like I needed to put something out," Toohey said.
It had been six months since the release of their last single, "Waking Up," a collaboration with Meddus, and a full two years since their last EP, "The Bedroom."
"People were asking for it, and I felt like I was accumulating stuff that I needed to let go," Toohey said.  
That sense of accumulation is what ultimately inspired the EP's title. "A lot of these songs were inspired by the same person, but the second track is about a book that I read, and some of them are just, like, really random," Toohey said. "That's why it's called 'soup,' because it's just, like, 'Here's the soup.'"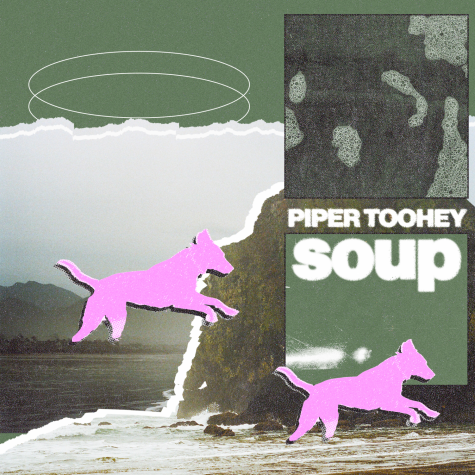 Back in 2018, Toohey released their first multi-track EP, "Toilet Paper." Ultimately an exercise in putting themself out there, the project allowed Toohey to poke fun at their own work.
"I wanted to make it, like, bad on purpose, because I was really scared to put out music," Toohey said. "It was my first thing that I put out, just to be fun, have a good time, and a lot of the songs are just kind of silly."
Since the release of "Toilet Paper," Toohey has gradually become more comfortable as an artist. "soup" represents a turning point in that journey, especially given the project's overwhelmingly positive reception.
"The feedback has been awesome, and I feel like it was a brave thing for me, personally, to do something acoustic. And the fact that it went well means that I'm now comfortable putting out more simple stuff and not putting so much pressure on it."
The six tracks that comprise "soup" have a myriad of musical and real-world inspirations. Toohey listens to a lot of folk singer-songwriters like Leonard Cohen, Aimee Mann and Regina Spektor, but they feel as though the album exists somewhere outside the reach of those influences.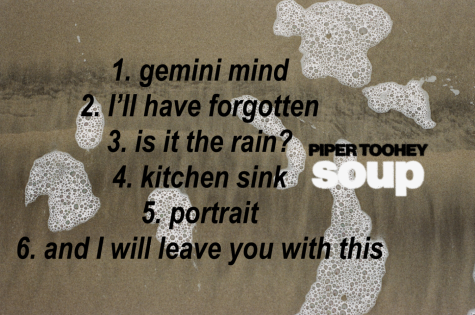 "Whatever I end up writing sometimes doesn't feel like it's me," Toohey said. "I don't think I was going for anything specific. It's just, like, these are the tools that I have, and this is the song that came out of it, and this is what I have the ability to put out, so that's what it is."
The album is bound together by a gentle dreaminess that, according to Toohey, seemed to really resonate with their audience.
"I think that they're really songs you can listen to while pining for somebody," Toohey said.
But for Toohey, sometimes daydreaming is good, and sometimes it needs to end. And the release of "soup" represented the closing of a chapter.
"It's kind of like closure to put songs out," Toohey said. "To say, 'Okay, you did write this and you can put it out there and kind of walk away from it now.'"
Ultimately, it was the love and support from their community that really made releasing this project feel like something surmountable.
"I've never been doing an album release with a crowd of people that's so supportive, and I feel like it's because the Whitman people are so nice that it was so successful."
In the future, Toohey hopes to channel their energy into larger, more challenging works. Now that "soup" has found a devoted audience, they have plans for a collaborative album that follows an overarching narrative they're hoping to begin production on this summer.
"soup" by Piper Toohey is out now on Spotify and Apple Music.