Harper Joy Theatre Dismisses 2017-18 Schedule Slash Rumors
On April 17, 2017, Erin Lazzeri Terrall '11 posted an open letter to Whitman College via an email addressed to multiple constituents at Whitman, as well as Facebook. The email addressed Terrall's concerns with the future funding of Harper Joy Theatre (HJT) productions. In response to student concerns resulting from the letter, The Wire looked into the issue, concluding that Terrall's worries are unfounded and HJT productions continue to have strong support from Whitman.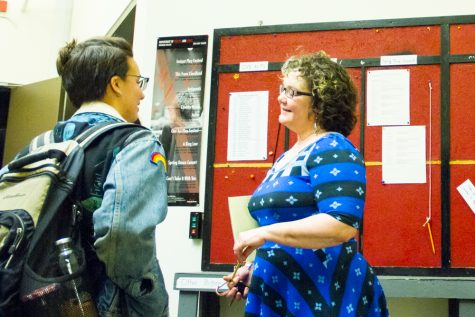 In the open letter, Terrall expressed his frustration with a plan suggesting that Harper Joy will cut four out of the current eight productions due to lack of funding from Whitman. Terrall was concerned with how such a plan would influence theater students.
"Without a diverse HJT lineup of works directed by faculty, the artistically minded students at Whitman will suffer," Terrall wrote in his email.
These concerns have jump-started a "Save the HJT 8 Play Season" petition at change.org, which has drawn 538 supporters.
Terrall's letter and the petition seems to suggest that Whitman is failing to support the arts, a huge concern in light of proposed cuts to the National Endowment for Arts and Humanities by the Trump administration. However, after sitting down with Dan Schindler, Director of the Department of Theatre and Dance, this doesn't seem to be the case.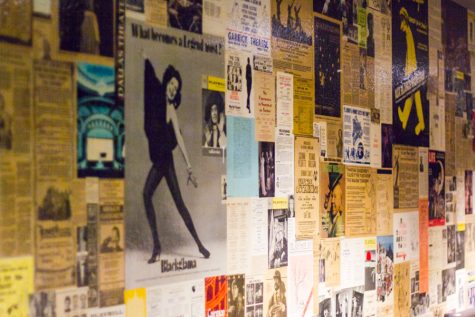 Instead of cutting four productions, Schindler emphasizes that only one will be cut for the 2017-2018 school year. In addition, the change arose not due to budget cuts, but from the difficulties the department is facing in attempting to collectively organize within the tight HJT schedule.
Earlier this year, an external review took place for the Theatre and Dance department. However, amidst multiple staff sabbaticals this semester, the department has not been able to come together collectively as a faculty to discuss the external review team's report. But, for the department, this was not enough to put the discussion off until the fall semester of 2017.
Although no one in the department will be on sabbatical next semester, nontenured faculty would still be excluded.
"I could [maybe] not design a show and someone could [maybe] not direct a show and we could hire a guest director, but at the same time, the other part of our faculty [nontenured faculty teaching the shops] that we want input from needs a break as well," Schindler said.
Nontenured faculty need a break because they continuously guide the shops that are in charge of light, set and costume production for the HJT lineup. As such, in order to ensure a specific time in which the department, as a collective, can discuss the report drawn by the external review, the department decided to drop only one production in the fall semester of 2017.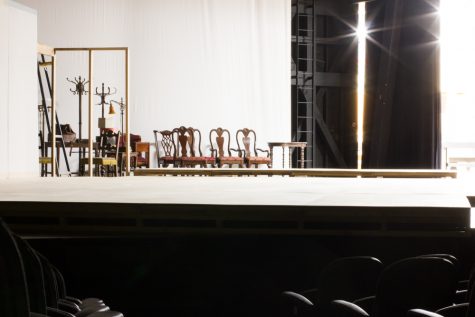 So what of the notion that half of HJT's productions will indefinitely be cut?
"I'm not sure where it came from," Schindler said.
It's unclear not only for Schindler, but also to students. Many current students contacted by The Wire did not provide any comments on the aforementioned issue due to feeling unable to address the issue or feeling uncomfortable with commenting. Current theater major Kristina Roy '18 expressed why this might be the case.
"Current students have not really been kept in the loop with regards to the proposed changes to the HJT season. It's difficult to comment when I've only heard rumors passed on from alumni and faculty," Roy said.
Schindler explained a lack of public visibility on any proposed changes to the lack of discussion around the report itself. Since the aforementioned reports, no dramatic prolonged changes to the future of HJT have been proposed, budgetary or otherwise.
"We are trying to be thoughtful in terms of how we move forward," Schindler said.
For Schindler, carving out a time for a collaborative departmental response to a highly valued external review report encapsulates this thoughtfulness.