Internation Celebration promotes diverse nationalities, open discussion
Excitement and an air of festivity filled the Reid Coffeehouse as performers took the stage to offer tastes of their cultures. This was the sixth annual InterNation Celebration, held on Saturday, Feb. 25. It showcased both international and domestic students, who performed with a wide variety of songs, dances, martial arts and poetry readings.
The event was hosted by the Beyond Borders Club, or BBC, an organization of international students and students interested in the international community at Whitman.
The evening began with a welcome from An Dang, president of BBC, who led the organization of the event. From there, Whitman student Dorothy Mukasa took over, acting as announcer throughout the evening with much energy and humor. The festivities commenced and were well-received by a full audience of Whitman students and Walla Walla community members.
Maggi Banderas, Assistant Director of the Intercultural Center, advised the club and noted the significance of such an event.
"It's important to have a celebration of the diverse cultures that we have on campus, and I think it's important for our international students to have an opportunity to feature some parts of their culture and have recognition from campus," Banderas said.
The evening indeed captured some aspects of these diverse cultures with a flurry of colorful clothing, compelling music and moving words. Performances ranged from a Spanish sign language song to an energetic Nepalese folk dance, and ended with a fashion show.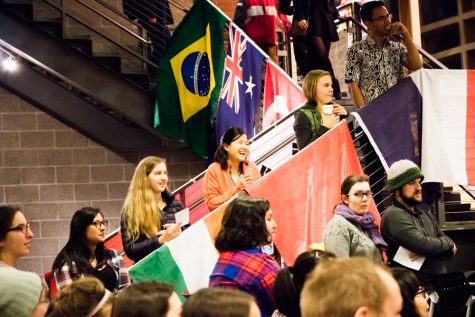 Partway through the event, the club showed a video about BBC in which members of the club described it as being a safe, open community where they could learn about other cultures and talk about their own.
Prior to the event, Dang had noted that international students don't often speak to domestic students about their cultures and where they come from, and that while Whitman students claim to be interested in learning about other cultures in a time of increased global awareness, they rarely reach out to international students.
"I want to promote or start the interaction between domestic and international students," Dang said. "Sometimes … they think that they have to really watch their tongue when they talk to minority people, so that prevents them from talking in the first place."
Banderas noted that international students may also find reaching out a difficult task.
"[International students are] often part of those groups of marginalized voices that don't feel often heard," Banderas said. "They often find a niche within the international student community … but are often lost in the larger community."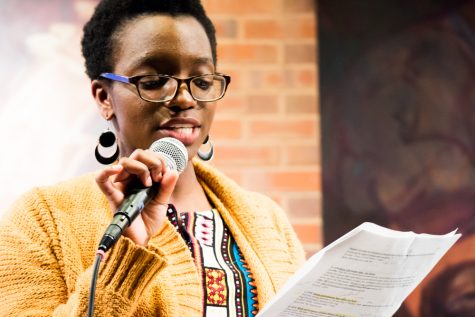 Fathi Assegaf, a member of BBC, suggested that in order to have more conversation between domestic and international students, both sides need to make the effort, and there has to be balance.
"International students shouldn't feel blocked from speaking about their own culture, but also shouldn't feel pressured to speak about their own culture," Assegaf said.
Two new events were added to the InterNation Celebration this year in addition to the annual celebratory show: an international costumes day, during which students wore clothing from their cultures around campus, and a Continuing the Conversation session centered on international students.
"The reason why we have the Conversation … is because during our planning process, we had the goal of structuring the celebration to be meaningful and to be thoughtful," Dang said. "We realize that there's another part of people [that] tends to avoid or deliberately ignore … what the hard part [of being an international student] is and the difficulties, and what we're still not happy about at Whitman and what we want to change."
In extending the InterNation Celebration into three days and addressing both the positives and negatives of being an international student, the event was an even greater chance for people to engage with the international student community.
"I hope that we can … [be] aware of [the international students] and of their identity, and not just where they're coming from," Assegaf said.
Dang is hopeful that this event can make a difference in how connected and supportive the Whitman student body can be.
"I hope that [the domestic students] really see how passionate we are in presenting and bringing our cultures to campus, and then how we treasure our origins," Dang said. "And it's just the message that wherever we go, our origins is where we start with."