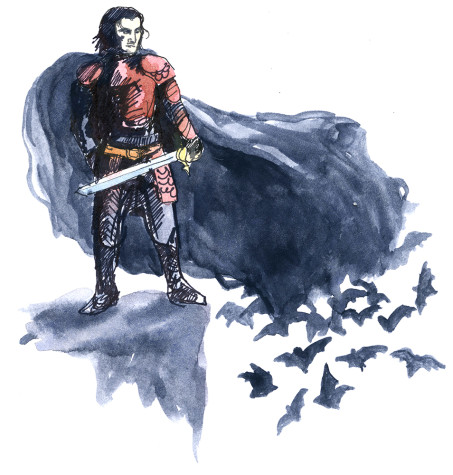 Nathan Fisher

October 16, 2014
After HBO's hit show "True Blood" ended a few weeks ago, I have been suffering from withdrawal in the bloodsucker department. "Twilight" never satisfied my appetite and "Abraham Lincoln: Vampire Hunter" sucked (in the wrong way). I hoped the recent release of "Dracula Untold" would fill the vampire void...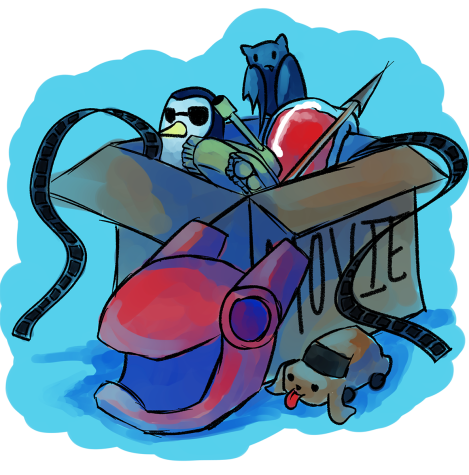 Nathan Fisher

September 11, 2014
Illustration by Lya Hernandez. For the past three years at Whitman (I feel old), I have used my weekly trip to the movie theater to keep me sane. This semester, with my film thesis, oral exams and math written exams looming, the movie industry better offer some high-octane escapisms to keep me fr...
Tags: #mockingjay, 2, a walk among the tombstones, Academy Awards, big hero 6, boxtrolls, Brad Pitt, charlie day, chris pine, Christopher Nolan, coraline, dark knight, denzel Washinton, dracula untold, dumb and dumberjim carrey, equalizer, Fisher, frozen, fury, Harry Potter, horrible bosses, hostage, hunger games, illustration, Inception, interstellar, jason bateman, jason sudeikis, jeff daniels, Jennifer Lawrence, kid, kidnap, laika, Liam Neeson, Lya Hernandez, matthew mcconaghey, movie, Nathan, paranorman, penguins, penguins of madagascar, preview, Review, senior, sequel, skills, spinoff, star trek, taken, true blood, Twilight, vampire, Whitman, world war II, wreck it ralph
Nathan Fisher

August 23, 2012
MMMMOOOVIES were my great escape from working a zillion hours at two minimum-wage jobs lifeguarding and scooping balls at the golf-driving rang. Thankfully, this summer was filled with great flicks. Here's my arbitrary grouping of movies that I saw this summer. Enjoy! Risqué (Shakin' your junk!):...
Tags: abraham lincoln, alien, andrew garfield, back to school Circuit, batman, bernie, best exotic marigold hotel, bill murray, brave, bruce willis, channing tatum, Christopher Nolan, Circuit Issue 4, dark night rises, English, Fisher, ice age, jack black, king julien, madagascar, magic mike, mathew mcconaughey, men in black, midnight in paris, moonrise kingdom, movie, Nathan, penguins, pixar, prometheus, reviews, Ridley Scott, risky business, rock of ages, sacha baron cohen, seth macfarlane, shirley maclaine, sigourney weaver, spiderman, Steven Soderbergh, stripper, Summer, ted, teddy bear, to rome with love, tobey maguire, tom cruise, tommy lee jones, vampire, wanda sykes, will smith, woody allen
Loading ...
Trinity University (Texas)

5

Feb 16 /