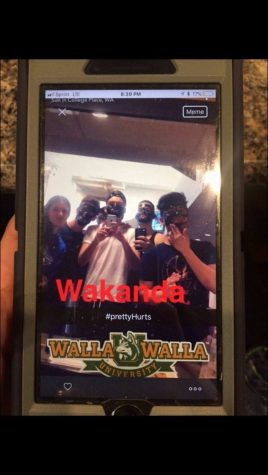 Martina Pansze, Editor in Chief

April 5, 2018
Just before the student body of Walla Walla University departed for Spring Break two weeks ago, a racist photograph with the school's logo circulated through social media. The photo is a publicly posted snapchat screenshot of six individuals, five of them wearing what appear to be black facial masks. The photo has a WWU logo filter and the caption #prettyHurts, as well as the w...
Ben Freedman, humor editor

February 4, 2016
There is an epidemic spreading across the Whitman campus, and it shows no signs of decline. I'm talking of course, about Snapchatting. According to a recent poll, eight out of ten Whitman students admit to using the application daily, and as the numbers increase, there is little that can be done to...
Loading ...
Trinity University (Texas)

5

Feb 16 /