Ann Karneus, Corn Nut Addict

October 12, 2018
In a shocking display of falsity and deceit, Whitman freshman Dave Atkins did not supply what he promised on the drive back to Whitman from four-day. After posting a frantic request on the [email protected] listserv at 3:47 a.m. on Saturday morning, Maddie Wilkins promptly replied the ne...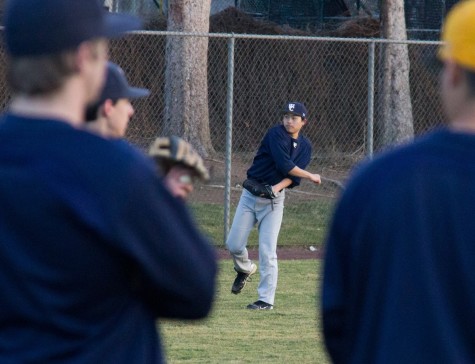 Tristan Gavin

March 7, 2013
Somewhere between his cleats, mitt, jerseys and schoolwork, Whitman College first-year John Lee finds space on the bus to take his cameras with him on the road to indulge his other passion. Lee is a finesse pitcher that has been coming out of Whitman's bullpen this spring to relieve the starters, but...
Tags: Art, Baseball, camera, capture, first year, interests, issue 7, John Lee, passions, photography, pitcher, road trip, street art
Loading ...
SPORTS SCORES
Wednesday, September 25

Whitman College 3 - Whitworth 2

Wednesday, September 25

Whitman College 0 - Whitworth 3

Sunday, September 22

Whitman College 5 - Linfield 0

Saturday, February 16

Whitman College 96 - PLU 78

Saturday, February 16

Whitman College 73 - PLU 62

Saturday, February 16

Whitman College 4 - Trinity University (Texas) 5

Saturday, February 16

Whitman College 1 - Boise State University 6

Saturday, October 6

Whitman College 1 - Linfield 3

Saturday, October 6

Whitman College 2 - 1

Sunday, April 16

Whitman College 8 - Pacific University 1

Saturday, April 15

Whitman College 1 - Linfield 4

Saturday, April 15

Whitman College 15 - Linfield 5