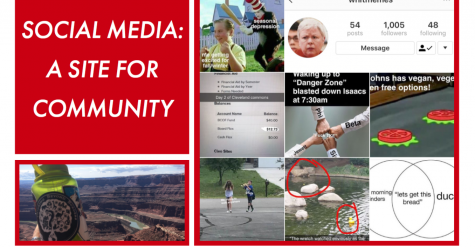 Claire Reichle, Feature Editor

November 16, 2018
The Whitman community is formed in many ways - a common Encounters experience, living together in the dorms and even simple things like a walking across Ankeny every day. Students are forging new ways to create community on campus through social media — specifically Instagram and Faceb...
Ashlyn Quintus, Swiffer Sniffer

March 8, 2018
These have been, errr, less than trying times for Nick Petersmithson, but nevertheless times that have kept Nick on his toes, certainly! Nick recognizes the wide variety of hubbub littering his Facebook feed in the last year or so, and through these observations, noticed that people are mad and angry...
Loading ...
Trinity University (Texas)

5

Feb 16 /