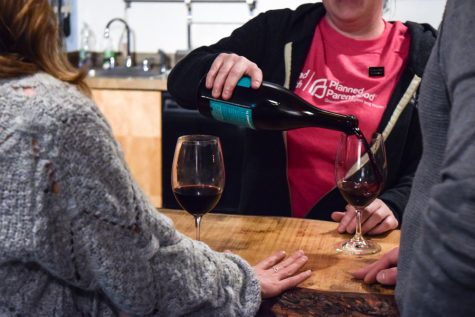 Alasdair Padman, Staff Reporter

February 1, 2018
On Thursday, January 25, Planned Parenthood celebrated the 45th anniversary of the Supreme Court Case "Roe v. Wade" with a fundraiser at El Corazon Winery. Though the event was not specifically geared towards Whitman College students, members of the Planned Parenthood Generation Action club were...
Ridley Eastland-Fruit, Sports Editor

March 31, 2017
It was a win all-around Thursday afternoon as the Green Dot Advocates teamed up with Whitman baseball to use the afternoon's ballgame as a platform for increasing community awareness and knowledge of Whitman's Green Dot program. Headed by Barbara Maxwell, Green Dot is an effort to create a ...