Students Assist Fundraiser for Reproductive Rights
On Thursday, January 25, Planned Parenthood celebrated the 45th anniversary of the Supreme Court Case "Roe v. Wade" with a fundraiser at El Corazon Winery. Though the event was not specifically geared towards Whitman College students, members of the Planned Parenthood Generation Action club were invited to attend, as were certain members of the Walla Walla community.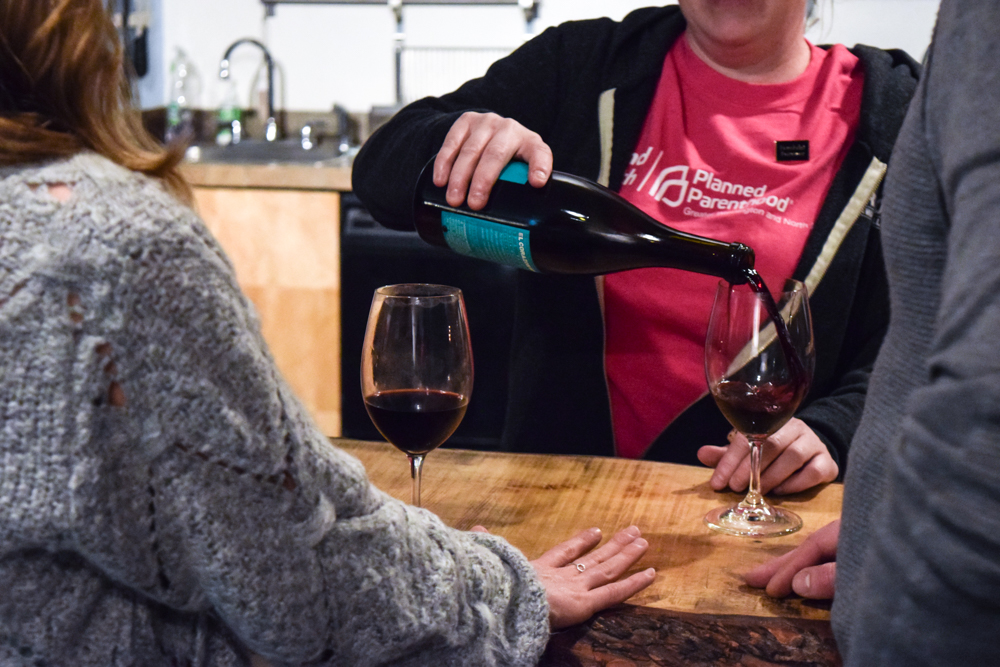 Contributed by Kylin Brown
Whitman senior Kaitie Dong is a member of the Planned Parenthood Board of Advocates of Walla Walla.
"I volunteer and help organize events," Dong said. "We've done some voter registration and outreach in the past, and try to promote education and do fundraising."
Taylor Wolf, the community organizer for Planned Parenthood and the organizer of the fundraiser, emphasized the role of students within the organization. She works with both Planned Parenthood Generation Action and the Planned Parenthood Board of Advocates.
"It is important for Whitman students and young people in general to volunteer at Planned Parenthood because they are our future," Wolf said. "We try to offer Planned Parenthood Generation Action opportunities to learn more about political advocacy, such as attending Lobby Day in Olympia. This specific opportunity engages activists from across Washington State to meet with Legislators to ensure funding and access to critical reproductive health services. We also keep the students up-to-date about legislation that affects health care and how they can be resources on campus."
Kaitie Dong also commented on the changes wrought by America's political climate.
"I am, of course, disappointed that Planned Parenthood and reproductive rights have been under fire, have been questioned, and are at risk of losing federal funding, as well as validation, but I think that all the support that [Planned Parenthood] has been receiving recently is good," Dong said. "This has been an issue for a long time, and I think that visibility and recognition is important. So, in that sense, I feel like people are more willing to donate time and effort because of the recent threat of federal funding [being cut] and the devaluation of it."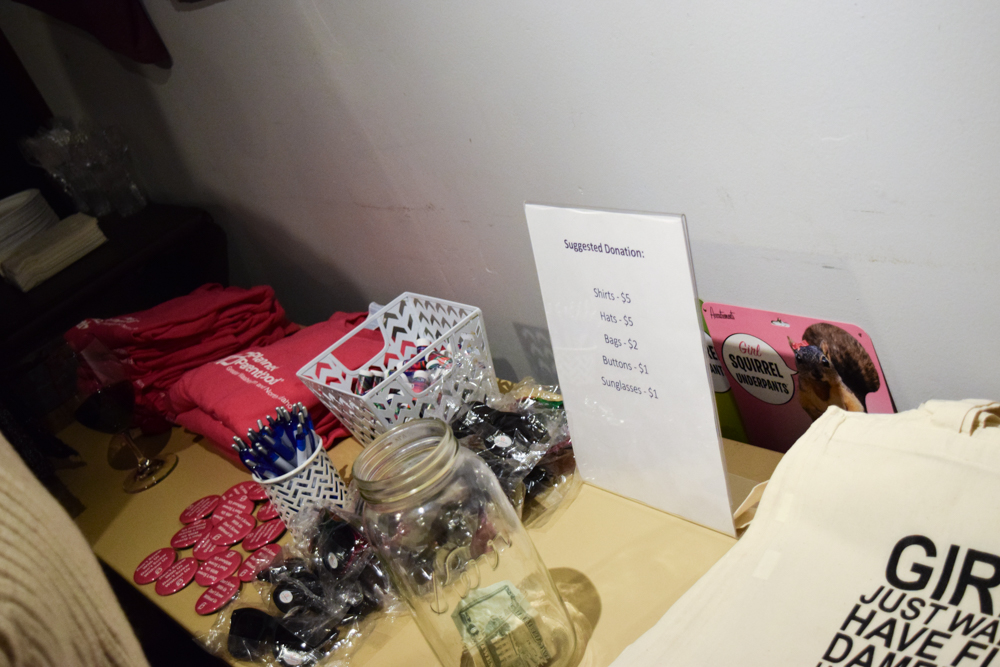 Contributed by Kylin Brown
First-year Ari Louie is a member of Planned Parenthood Generation Action. She stressed that the group works to provide opportunities for students to participate in activism and fundraisers.
"We are planning some events," said Louie, "and it can be anything from an activist event where we might be doing a phone bank or a fundraiser to give money to Planned Parenthood to keep our clinics open. Or we might be doing an event [based on the month]. It's February, it's going to be Valentines Day, so let's have events for how to have a fun Valentines Day, whether that's with a partner or with yourself. Or maybe an event where you make Valentines either for yourself or for someone else. There's a wide range for us to put on."
Madison Wray, another member of Planned Parenthood Generation Action, displayed the role of Planned Parenthood on a national and micro level. In an email to The Wire, she emphasized its effects on the Whitman community.
"Planned Parenthood obviously plays an incredibly important role nationwide, providing 4 million plus people with access to affordable, quality, non-judgmental healthcare, regardless of one's gender identity, sexual orientation, citizenship status, income, race, et cetera," Wray said. "[It is] really important at Whitman, because students arrive at school with astoundingly diverse levels of knowledge and understanding when it comes to sexual health and consent, and it is only once students' collective understanding of sexual health and consent is calibrated that we can feel equipped and empowered to hold one another to a higher standard for guaranteeing safety on our campus. So in that regard, the role that Planned Parenthood plays on the Whitman campus is really profound."