Kyla Rapp

November 17, 2016
Last week, five Whitman students loaded our pepper spray goggles, canned beans and sleeping bags into a car and drove 17 hours to Cannonball, North Dakota to join water protectors there in halting the construction of the Dakota Access Pipeline. Here are some things I learned: 1. This issue is first...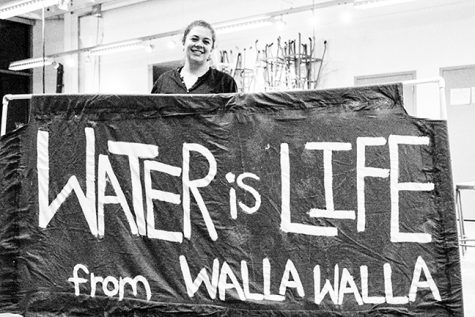 Marra Clay, Publisher

November 1, 2016
Groups of Whitman students are driving seventeen hours to North Dakota to support the Standing Rock Sioux Tribe's protests against the Dakota Access Pipeline. As of November 1, one car of students had already departed, and other cars of students had plans to leave within the coming 1-2 days. Protes...
Loading ...
Trinity University (Texas)

5

Feb 16 /