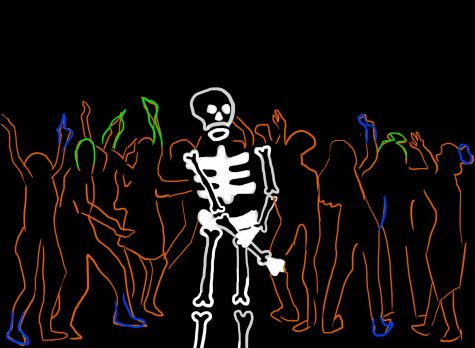 Maude Lustig, Three Stomachs

October 31, 2019
Awww, how sad :( This skeleton has no BODY to go to the dance with (get it?). One month ago the skeleton made a very public prom-posal to Jennifer Beef, the most popular girl in the senior class. They filled her locker with dirt and loose rocks before school. When Jennifer opened the locker, the rocks an...
Tino Mori, Columnist

November 12, 2015
Don't let the persona of the vegan stereotype dressed in an organic hemp sweater distract you from their message.
Loading ...
SPORTS SCORES
Wednesday, September 25

Whitman College 3 - Whitworth 2

Wednesday, September 25

Whitman College 0 - Whitworth 3

Sunday, September 22

Whitman College 5 - Linfield 0

Saturday, February 16

Whitman College 96 - PLU 78

Saturday, February 16

Whitman College 73 - PLU 62

Saturday, February 16

Whitman College 4 - Trinity University (Texas) 5

Saturday, February 16

Whitman College 1 - Boise State University 6

Saturday, October 6

Whitman College 1 - Linfield 3

Saturday, October 6

Whitman College 2 - 1

Sunday, April 16

Whitman College 8 - Pacific University 1

Saturday, April 15

Whitman College 1 - Linfield 4

Saturday, April 15

Whitman College 15 - Linfield 5