Whitman athletics facilities set to reopen
Since the campus-wide shutdown, Whitman students have been unable to visit the various athletic facilities. This week, however, these facilities will be reopening to some students.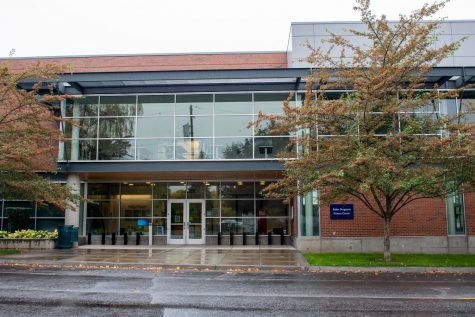 The Baker Ferguson Fitness Center [BFFC], is one of the facilities set to reopen on a limited basis, along with Harvey Pool, Sherwood Athletic Center, the outdoor tennis courts, Borleske Stadium/Hitting Facility and the Whitman Sports Complex. A reservation will be required, and the building hours will be posted on the Whitman Athletics website. 
Fitness Facilities Director Michelle Hanford and Whitman's Coronavirus Task Force have been working together to ensure the safety of their gym members by designing new regulations that will change the scene of fitness in the BFFC.
"Students approved to use the facility will have access to the program DESrec," Hanford said. "[This] is a metering software allowing a user to sign-up for a single workout per day that is for one hour, and within one of five zones."
The five zones include free weights and strength, strength training and hammer strength, strength training and life fitness selectorized circuit, cardio and light strength training and functional training. The BFFC's Instagram account [@bakerfergusonfitnesscenter], has more info on their page about the zones.
"Patrons will be able to choose the zone they wish to use ahead of time, with a maximum of five people per zone per hour," the account said. "It may look different this year, but we can't wait to see students back in the BFFC."
With the reopening of the BFFC, athletes on campus are not the only people that will be impacted by the reopening of the facility. Students who wish to make a reservation can apply to do so by filling out this form.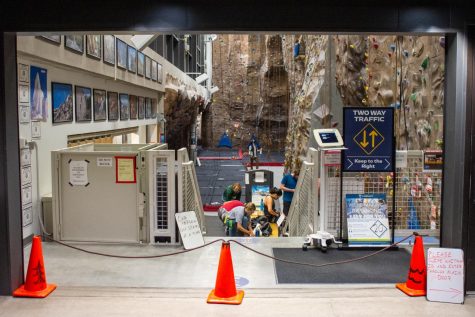 Stephen Gall, Assistant Director of Event Management and Sport Communication, spoke on behalf of the Sherwood Athletic Center. Similar to the BFFC, Sherwood facilities will be implementing new regulations.
Regulations include students having access to facilities with permission, a Covid test requirement and a record for the use of contact tracing. The steps for the maintenance of one's physical health is of great importance, but also for the release of any stressors from the current semester.
"The opportunity to exercise is a huge boon to all of us and is great for the mind, body and soul!" Hanford said. "Having our facilities open for exercise and recreation is a great step towards feeling better and clearer, improving health and attitude as well as generating a sense of overall well-being!"
Reopening the facilities to the general student body can stimulate a sense of normalcy, and for the athletes, it's a reintroduction to themselves.
"Just the ability to be back in our facilities just to kick a ball, play catch, shoot hoops, swing a tennis racket, and be around their coaches and other athletes will help our student-athletes begin to recapture parts of their identities that they haven't had for several months now, as well as work on their craft," Gall said.