Whitman athletics coaches' perspective on remote seasons
Whitman's athletics coaches have been working hard this semester to adapt to an online environment while continuing to offer all the necessary support for their teams.
Head Coach Scott Shields of the cross country and distance track team uses online discussions to talk about topics that can be used in his runners' daily lives, academics and competitions. One of these topics is self care, such as getting enough sleep, taking deep breaths and eating nutritious meals even, as Coach Shields insists, virtually with friends.
Coach Shields is also grateful for his team and the leaders that have stepped up during this time.
"They are the heart and soul of the program and have done a tremendous job of keeping the team together regardless of what part of the planet a teammate is on," Coach Shields said.
Coach Michelle Voiland, the new head coach for women's soccer, joined Whitman this past March. Although Coach Voiland arrived just in time to meet the players that were on campus, she was not able to meet any of the juniors who were studying abroad, as well as incoming first year students.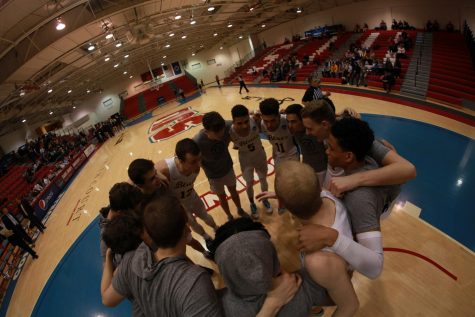 Despite not being able to spend the whole spring semester in person, Coach Voiland took advantage of the opportunities that virtual life presented.
"We have not been able to practice together on the field. However, we made the most of the rest of the spring semester by having team Zoom meetings once a week where we talked tactics and roles on the field," Coach Voiland said.
Coach Voiland kept her players engaged with online activities, such as honoring the seniors on the team by playing online trivia and posting a montage on the team's social media account.
Learning that the fall seasons were postponed was both a disappointment and a relief for Coach Voiland, because she was excited to get to know her players but grateful that the season was not cancelled.
Coach Jeff Northam for the men's tennis team was also disappointed, but he and his team avoided the postponement of their season during the fall because tennis is a spring sport. After receiving the news that in-person classes were cancelled, Coach Northam started to map out his spring season.
"Even before the postponement we had been looking at how to travel and compete as a team during the pandemic," Coach Northam said. "Honestly I wasn't sure if it would be possible to even travel but I was hoping we could at least practice this fall."
Workouts typically pose a challenge to athletes and coaches alike, but that is not a problem for the men's tennis team.
"We are lucky to have an amazing assistant coach in Lance Sappington who has been leading the guys in virtual workouts," Coach Northam said.
As busy as Coach Northam may seem, he has also been taking time for himself and practicing self care. He has been helping his friend at the Minam store, guiding fly fishing trips and rowing kitchen boats on Hells Canyon trips.
"I'm a bit of an outdoor nut," Northam said. "It's been a great way for me to keep things in perspective and get some quality outdoor time."