Class of 2020 athletes: Where are they now?
The Class of 2020 student athletes graduated from Whitman with an uncertain future, but many have tried to make the best of a bad situation.
Graduation was abrupt, confusing and sad for the senior student athletes. Many had their final seasons cut short, and all had their last months of in-person college taken away. Post-college hopes and plans were also affected in some way by the pandemic for many students.
Even with the odds stacked against them, many have continued to move forward and dream big. Rajul Chikkalingaiah, a former player on the men's tennis team, kept himself busy after graduation. He spent the summer rafting and backpacking with former teammates in eastern Oregon, studying for the MCAT and interning at a nonprofit where he did work related to conservation in the Sumatran rain forest.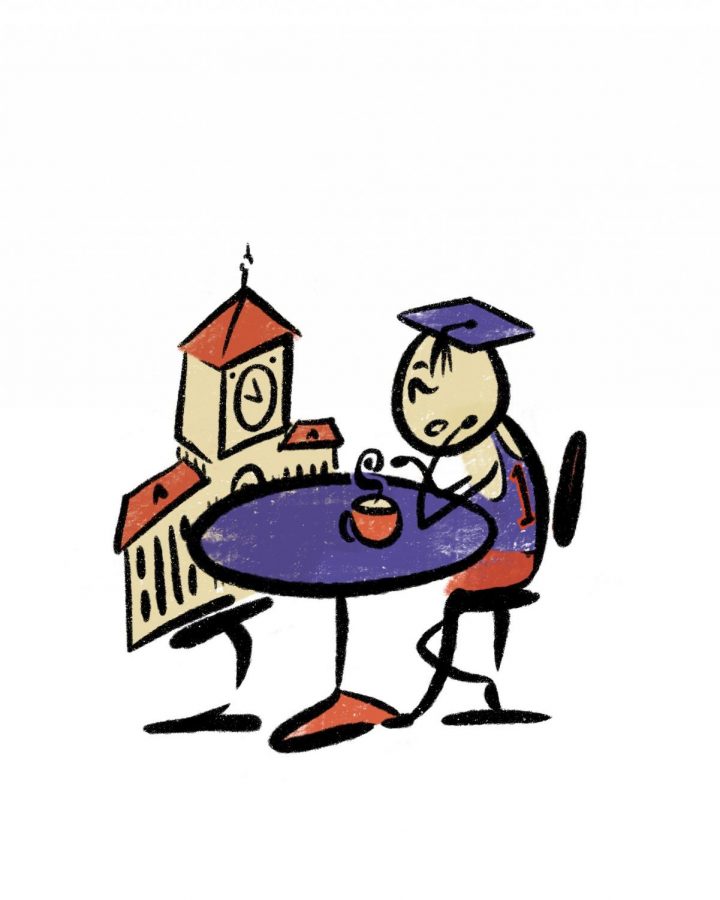 Chikkalingaiah has also kept his passion for tennis alive, playing regularly in open tournaments around his home of Corvallis, Oregon, and he doesn't plan on stopping anytime soon.
"I've played competitively all my life. I played in solo tournaments a lot before college, so I've just gone back to those," Chikkalingaiah said. "I've been training, I'm thinking about playing some lower level pro tournaments in about a year."
Joe Wally, a former player for the men's soccer team, had his summer planned out before the pandemic. The starting date for a consulting job he had lined up was moved to next year. As a result, he was left searching for a way to pay for rent in his new Seattle apartment. He has now found a job working for a startup in the property rental business, which he sees as an interlude before he starts at the consulting firm in March. However, he sees himself possibly working for them again in the future.
"I really like the work itself and being involved in a smaller start up. I think going forward I'll stay in touch and do whatever I can for them on the side. I'm hoping that in a couple of years the company will grow and expand to a bigger audience, because I think it has some really good potential," Wally said.
Bryn Carlson, a former runner for the women's cross country team, spent the first half of the summer trying to figure out what her next steps were going to be. After some searching online, she found a position teaching English at a public charter school in Baltimore, Maryland. She moved to the east coast in August, and started training right away. However, after five weeks of preparation and one week of school, she found out that she had been awarded a Fulbright scholarship to teach English in South Korea. She eventually accepted the scholarship, but it was not an easy decision.
"I was really happy with the program. I didn't leave out of dissatisfaction or anything like that, because they're doing great work," Carlson said. "I wasn't even considering [accepting the scholarship] at first, but it's a really big opportunity for me, and one I decided I didn't want to pass on."