Tate Cadang, Staff Reporter

February 13, 2020
On Saturday, Feb. 1, the atmosphere at Harvey Pool at the Baker Ferguson Fitness Center was bittersweet as the class of 2020 competed in their last home meet for Whitman College. Head coach Jenn Blomme of the men's and women's swim teams recounted her time with her current seniors.  "I am s...
North Bennett

May 5, 2016
The Office of Admissions is aiming for a larger Class of 2020 to account for an unexpectedly small class the previous year.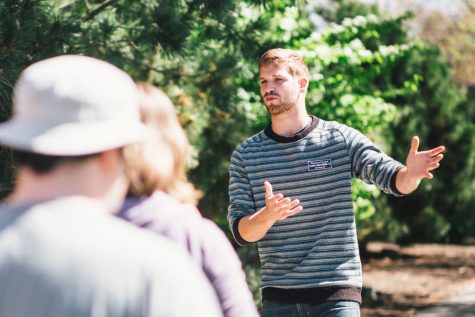 North Bennett

April 14, 2016
The presence of tour guides ramps up this month as they show off campus to potential members of the Class of 2020.
Loading ...
SPORTS SCORES
Wednesday, September 25

Whitman College 3 - Whitworth 2

Wednesday, September 25

Whitman College 0 - Whitworth 3

Sunday, September 22

Whitman College 5 - Linfield 0

Saturday, February 16

Whitman College 96 - PLU 78

Saturday, February 16

Whitman College 73 - PLU 62

Saturday, February 16

Whitman College 4 - Trinity University (Texas) 5

Saturday, February 16

Whitman College 1 - Boise State University 6

Saturday, October 6

Whitman College 1 - Linfield 3

Saturday, October 6

Whitman College 2 - 1

Sunday, April 16

Whitman College 8 - Pacific University 1

Saturday, April 15

Whitman College 1 - Linfield 4

Saturday, April 15

Whitman College 15 - Linfield 5