Whitties escape to Harris Park for fall break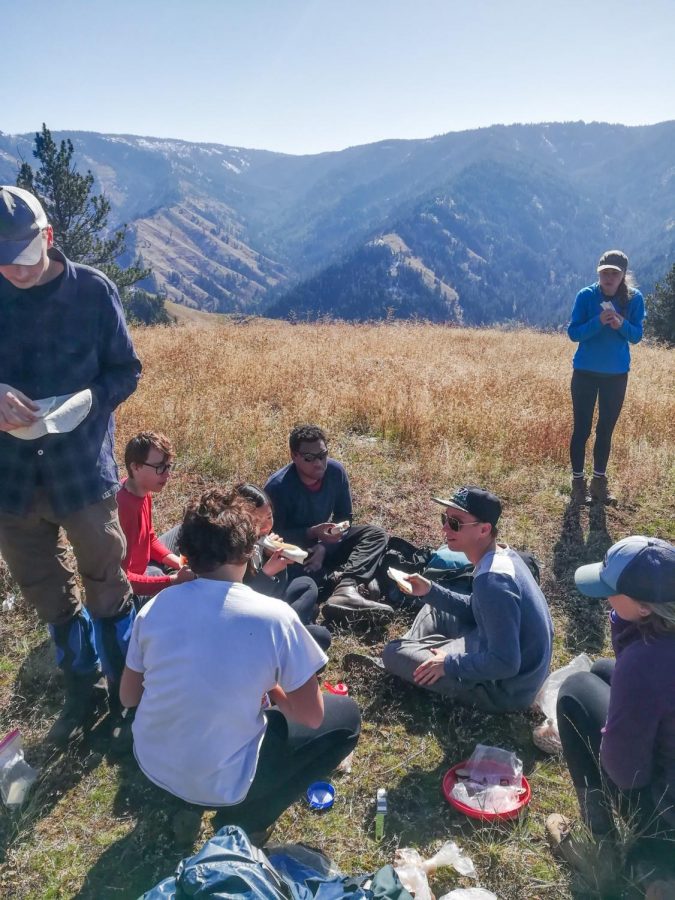 Charlotte Elliot, Sports Reporter
October 24, 2019
For most people, fall break involved reuniting with family members, catching up with homework or getting prepped for the spooky season. For some Whitties, however, this wasn't the case.
On Thursday, Oct. 10, a group of nine students and two leaders left for an Outdoor Program (OP) backpacking trip, driving to the South Fork Walla Walla Trailhead in Harris Park.
The purpose of this trip was to allow students to spend more time outdoors, away from all the stresses of college life.
Stuart Chapin, Assistant Director of the Outdoor Program, is particularly passionate about how beneficial it is for students to go on these trips.
"Trip time is also a fantastic way to get to know people better," Chapin said. "Students learn great life skills such as cooking, map reading, tolerance for adversity, teamwork and conflict resolution by spending time in a small team with a common goal."
Prior to the trip, students and leaders met to discuss the plan and what gear each student would need to bring. While this trip wasn't high on the difficulty scale, it was important for all participants to be aware of the risks that were involved. OP trip gear was provided by Reid's Outdoor Program Rental Shop to ensure that there were no restrictions of accessibility for any students.
The weekend wasn't simply about walking, though, as the group also had plenty of time to bond during the evenings and explore their surroundings.
Adam Rooney, a junior and one of two trip leaders, reminisced about one part of the trip when the group first bonded.
"The first night we found this trailer with a bunch of propane tanks around it that said 'Danger High Voltage,'" Rooney said. "Someone said, 'I wonder who Danger is' and for the rest of the trip, people made jokes about this person Danger H. Voltage or Mr. Voltage who lived in the woods and survived off of propane."
It was moments like this that set the relaxed tone of the trip. People could discuss college life with this ragtag group of friends that they may never have spoken to before.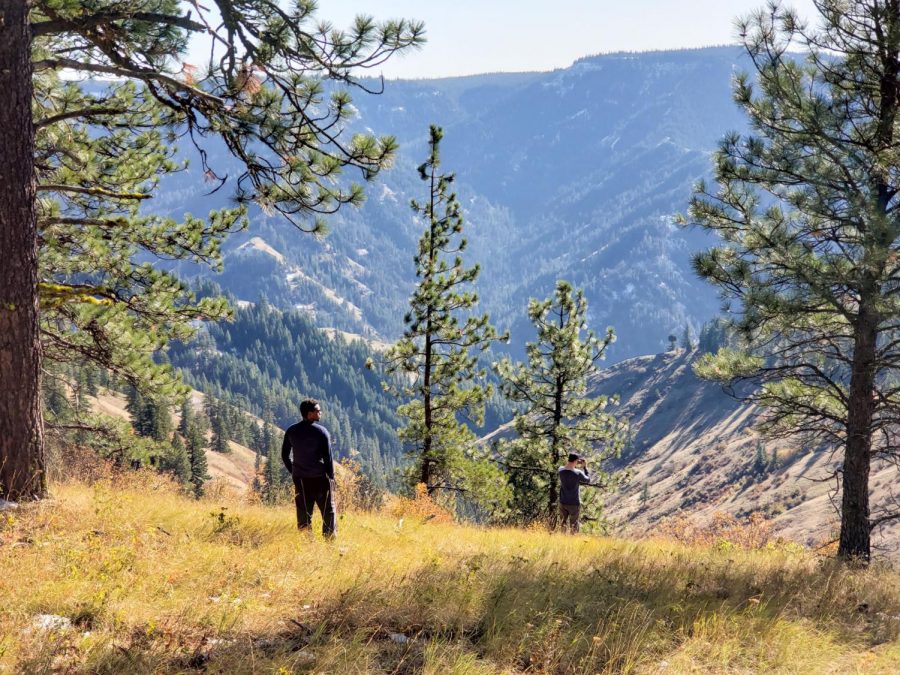 During the trip, the students hiked alongside the Walla Walla River for four miles, trekked to the top of Rodgers Ridge and did a day hike up parallel to Bear Creek. The group even had time to grab some donuts on their journey back to campus.
Lee Thomas, a first-year and participant of the trip, enjoyed the chance to take a break from the stresses of college life.
"It was a real refreshing trip – a nice way to step away from campus for a bit and be surrounded by wilderness," Thomas said.
For all of the students, this OP trip was an invaluable part of their continued Whitman journey and one that is not widely available to every student.
The Bob Carson Outdoor Fund gives every student 150 dollars per year to spend on OP trips. If you want to get involved in OP trips in the future, information can be found on the Whitman College website.