Women's Golf Climbs the Rankings
On March 16 to 18, the women's golf team travelled across the country to compete in the Jekyll Island Collegiate Invitational. Hosted by Oglethorpe University, the tournament took place at the Indian Mounds Golf Course in Jekyll Island, Georgia. Shiyang Fan and Phoebe Nguyen both performed well; Nguyen (71-68-75—214, minus-2) placed first in the tournament overall, with Fan (74-75-76—225, plus-3) close behind in third. In addition, by taking fourth place in the tournament overall out of 24 teams, the team was also able to move up from #17 in the nation to #4. We spoke with Nguyen, Fan and Coach Skip Molitor.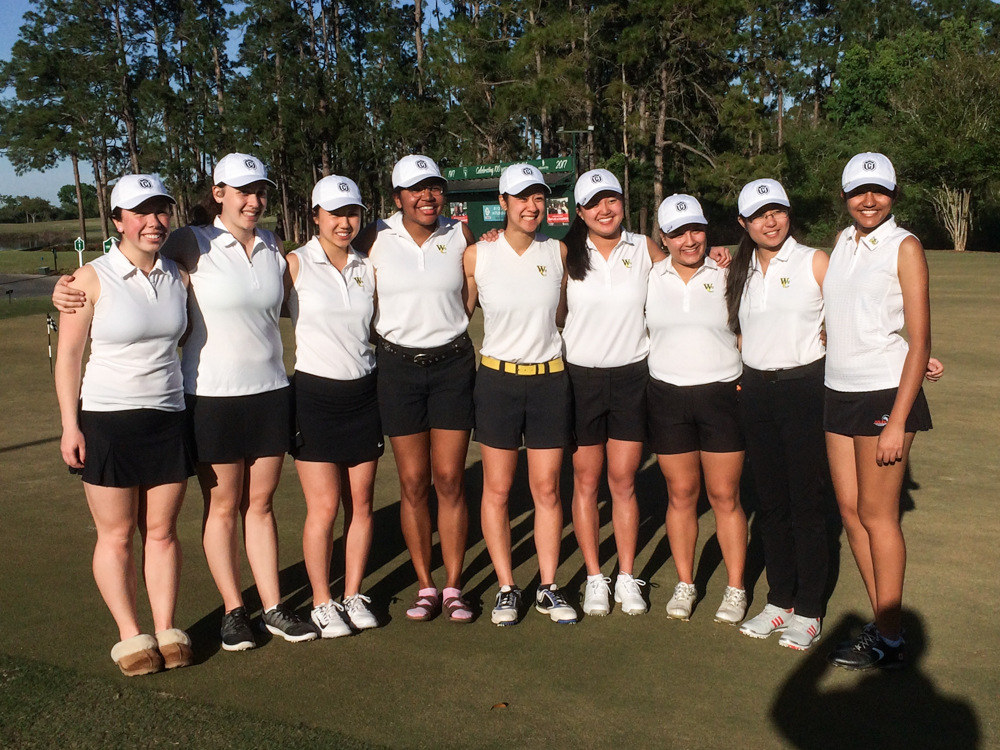 Contributed by Skip Molitor
WW: How do you think you performed in this tournament?
Fan: I think I am happy with the result of the tournament even though I feel like I didn't play as well as I would like to. My ball striking was not great but I am proud of myself for staying patient and making up for my ball striking with my short game. Overall, I had a lot of fun playing the tournament and know what I need to work on in the future.
Nguyen: I am really proud of my performance having won the tournament individually.
WW: What was your mentality going into the tournament? What do you think led to your overall success in the tournament?
Fan: I was relaxed going into the tournament. I had just won the previous tournament so I had confidence going into this tournament and was comfortable with all aspects of my game. I was also excited because I knew this tournament had a good field with many of the top teams and players in the country, so I knew it would improve our team ranking a lot if we played well in the tournament. I think staying calm and patient even when my ball striking was not where I want it to be was key for me. And my short game definitely helped a lot. I only had two birdies for the entire tournament but saved a lot of pars because of my short game.
Nguyen: Honestly, I felt like I was not as prepared as I have been in the past since it was only a week since we started competing in the spring. Sometimes when I start a tournament, I am searching for results instead of staying in the moment and playing my own game. However, I think that my mentality of not expecting results heading into the tournament is what allowed me to play freely and have a fun time with my team. Also, it was pretty special knowing that this tournament was very important in terms of boosting our ranking nationally, but my team was able to embrace the pressure and perform how we know we are able to.
WW: How do you think your golfers performed at the tournament?
Coach Molitor: The Jekyll Island Invitational was a great experience for our team. The caliber of the tournament was very similar to the national championship and it was a confidence builder for our players to compete at the top of the leaderboard, eventually coming away with one of the four team trophies.
WW: What do you think led to Nguyen's success in the tournament?
Coach Molitor: Nguyen's performance was amazing. Her two under par finish broke the tournament scoring record. Her confidence and composure is as impressive as I have ever seen it.
WW: What do you think led to Fan's success in the tournament?
Coach Molitor: Fan was incredibly consistent and is well positioned to contend in our two major conference tournaments coming up: the Spring Classic and the NWC Championship.
WW: Was there anyone else that you think stood out in this tournament and why?
Coach Molitor: Our younger players gained valuable experience that will pay dividends if we make the NCAA Championship in May.
The team will be traveling to Spokane next weekend (April 7 and 8) to compete in the NWC Spring Classic at Whitworth University and will compete in the NWC Championships two weeks later in Tacoma.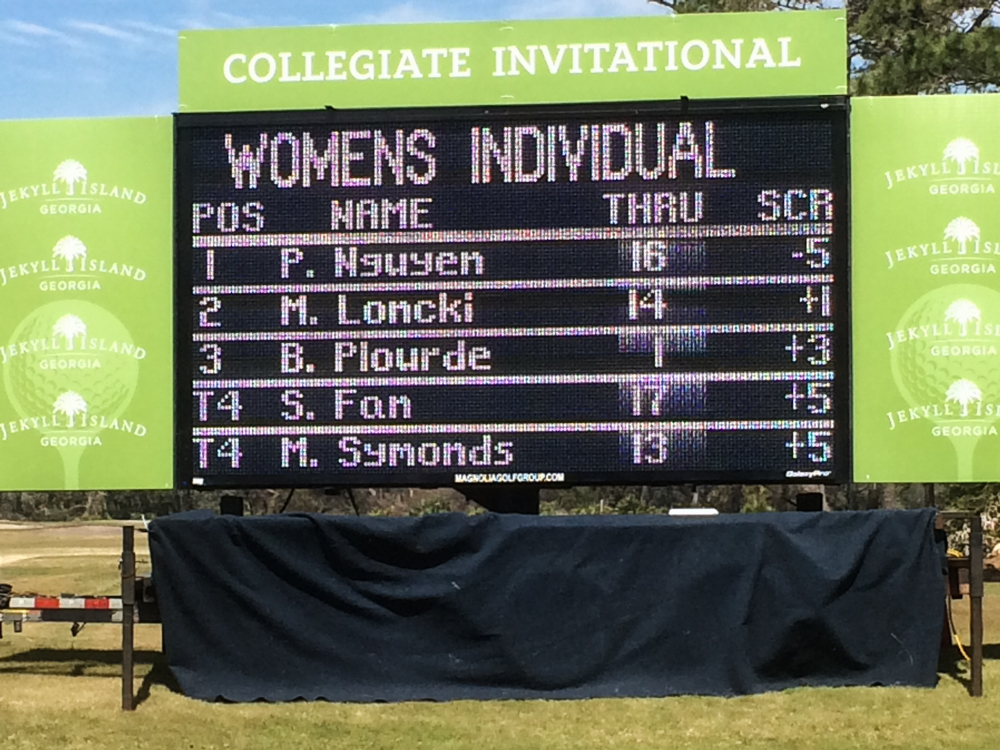 Contributed by Skip Molitor