Should DIII Athletes Be Eligible for Athletic Scholarships?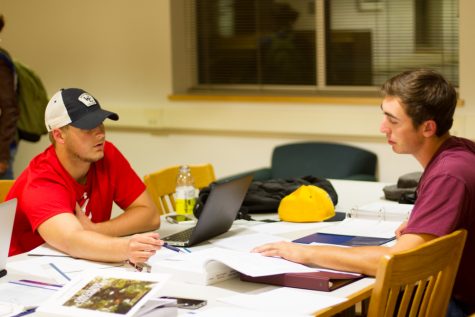 What is the difference between Division I and Division III athletics? Many point to higher standards of competition, more demanding time commitments and larger institutions as characteristics of DI programs. We have all heard of the debate on paying some DI college athletes, but what about DIII athletes, who receive no financial compensation for their achievement and commitment? The NCAA actively bars DIII schools from providing scholarships that may even appear to be athletically rooted, yet states that DIII athletes "work just as hard in practice and compete just as intensely; they strive to win." With Division III athletes sacrificing significant time, energy and opportunities to compete for and represent their school, perhaps it is time the tangible reward for their efforts amounts to more than a few "free" road meals.
If you are a top athlete thinking about college, it is unlikely that your search will feature schools you think perform at a lower level and cost thousands more. Unfortunately, this is the perception that plagues DIII schools. The vast majority of DIII colleges are private (including all in Whitman's Northwest Conference) and, according to the College Board, that puts expected tuition and fees at upwards of $32,000. Since no athletic scholarships are offered at these institutions, it's no wonder many assume DIII to be financially unattainable. Being able to offer athletic scholarships would bring schools like Whitman into the picture for high-quality athletes who otherwise would have seen committing to these institutions as infeasible, thus increasing athletic caliber and student body diversity.
And for those currently spending their four years toiling away at training? Consider this: if we modestly assume an athlete spends 15 hours per week participating in their sport for the duration of a 12-week season, when they could have spent each of those hours earning 10 dollars per hour working, they have surrendered 1,800 dollars in income. Even if they aren't working, that time could have been committed to unpaid internships, pursuing leadership positions in on-campus groups, being involved in student government or boosting grades–in short, building the résumé. With post-graduation jobs proving frustratingly elusive and competitive, the opportunity cost of participating in DIII athletics is high.
Yet the prospect of introducing Division III scholarships is rarely a public conversation. Many would say that adding money to the equation robs DIII of its purity as a level of competition motivated by love of sport: scholarships could build disparities in leagues based on how much money schools can afford to offer top athletes, and this practice may divert valuable financial aid money away from those who need it more. Admittedly, small Division III schools do not have enormous budgets to throw at attracting athletes. And when they are not making millions from athletics like DI schools, why should they? 75 percent of DIII athletes receive merit or need-based financial aid anyway, so it is not as though they are drowning in student loans, at least no more than anyone else. If money corrupts, complicates and creates unhealthy competition, many argue it is better to leave it out.
These assertions, however, lose stability in the face of music, drama, debate and other specialized scholarships. What makes their commitment to their activities any more valid than that of athletes? The fact that the NCAA does not regulate them? No one is suggesting that DIII athletes deserve full-rides to their respective schools, but modest scholarships should not be out of the question.
If the NCAA capped DIII scholarships at, say, 2,000 dollars per year, it is unlikely the integrity of the Division would shatter. Families and athletes sacrifice so much to make college athletics an attainable dream. It is time we at least start the conversation on scholarships for Division III.