Kanye's Trump-ian Love Affair
In the past I have been a fan of Kanye West, but the latest news about him has left me quite speechless. After his tweets in support of Trump and a picture of him wearing the "Make America Great Again" hat, fans (especially his black fans) have been outraged, and with a good reason. After a long Twitter drought, Kanye West returned to tweeting two weeks ago, and although initially he was trying to spread messages of love and unity, his tweets got scarier last week. Ever since he returned to the platform, there have been many theories to explain his strange behavior, but no one has been able to nail down a reason for his erratic social-media ranting. West's recent pro-Trump discourse began on Saturday when he tweeted support for African-American conservative commentator Candace Owens, who does not believe in police brutality or the existence of oppression in her own community. Over the weekend, West also reportedly told a radio host, "I do love Donald Trump," doubling down on pro-Trump statements he made back in November 2016 during his Saint Pablo Tour and after he visited the newly elected Trump, at Trump Tower in December 2016.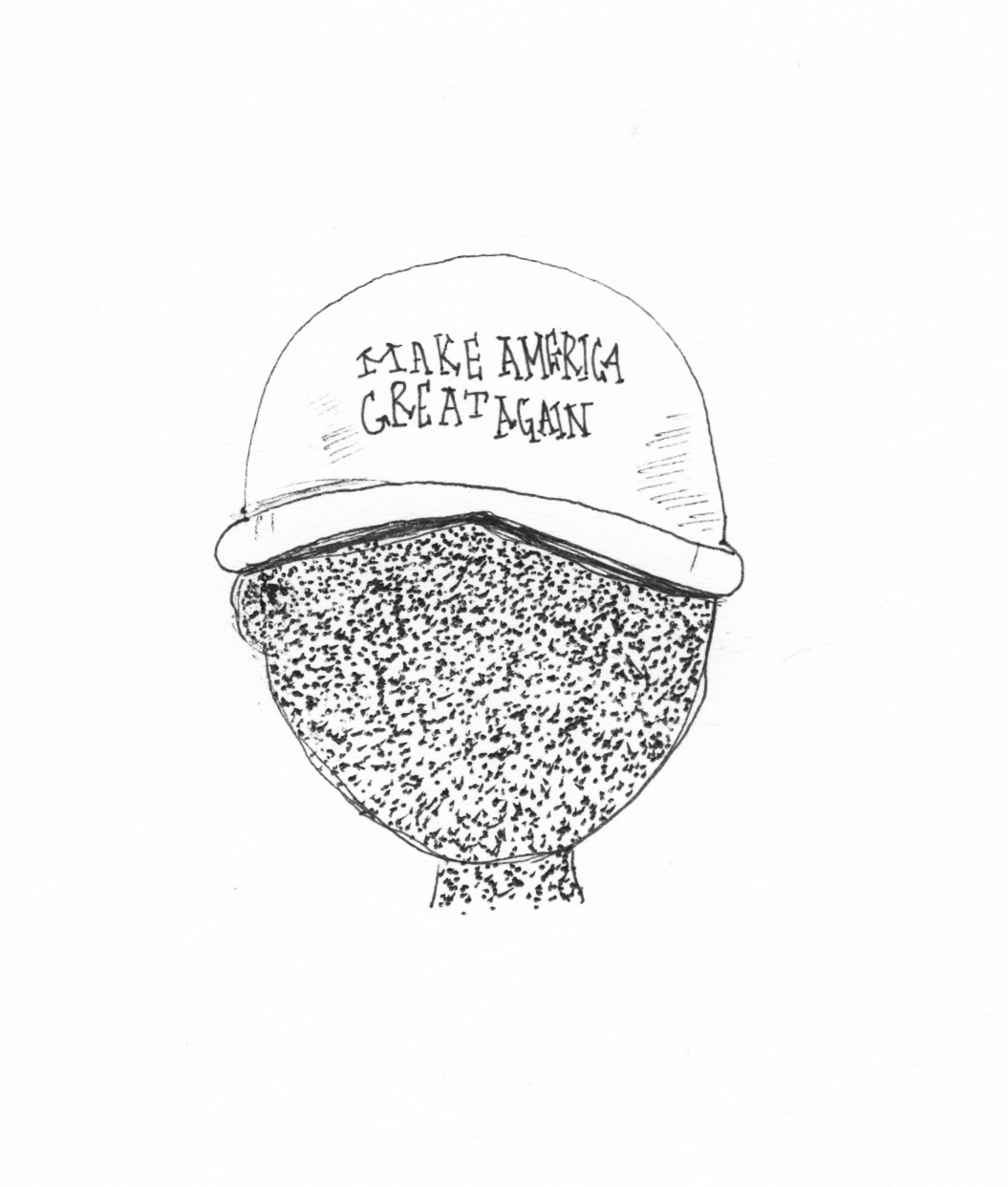 The reasons behind his tweets are unknown, although some suggest that it is to gain some attention before his new album comes out. However, this would not be the right way to promote an album since the publicity he is receiving is so negative. West tries to defend himself by saying that he does not want to conform to the opinions of the rest and will not stop following his own ideas despite the hate he is receiving. He hasn't said why he supports Trump and frankly it does not seem like he knows much about politics. But what I am sure he is aware of is the fact that the Trump administration is targeting minorities in the United States, mainly the Latinx and African-American communities, and has made openly racist comments about them. Trump's perception and 'policies' for Chicago are appalling, and will only do further harm on the African American population there through his call for 'Law and Order,' not to mention all the other scandals and issues surrounding his personal life and his presidency. Yet, West seems to be praising him and we still do not know the answer as to why. In a recent post, he also said that people should "Agree to disagree," the most mainstream statement I have heard concerning American politics. What Mr. West fails to understand is that his very own community and other minorities in this country do not have time to "agree to disagree," because the politics affect them more than the rest of the population. When the issue is related to human lives, there is no agreeing to disagree or justification to say whatever you want under the idea of 'free speech.' West claims he is exercising this right, but he is doing it in a wrongful way. I believe in free speech, but not at the expense of the oppressed, especially if they are your own community. If your free speech is fueling oppressors to continue to oppress then do not speak at all.