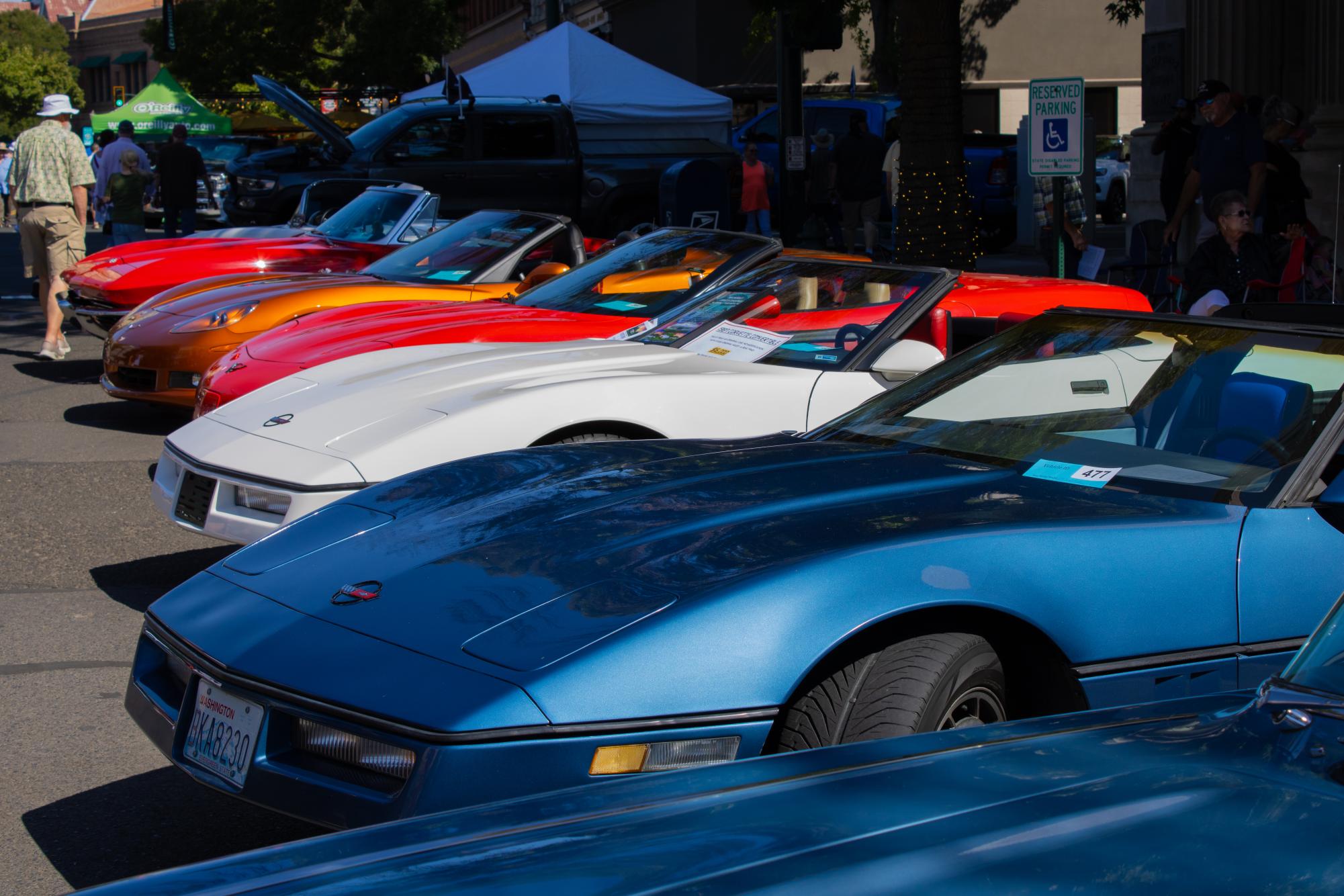 Eleven blocks of Main Street between N Park Street and N Sixth Avenue were closed to traffic on Saturday, Sept. 9 for the 27th Annual Wheelin' Walla Walla Weekend. Nearly 550 vehicles lined downtown Walla Walla for the largest Show n' Shine since 2019.
This year's Wheelin' Walla Walla Weekend began with the Friday Night Classic Cruise and closed Saturday evening with free live music at Heritage Square Park. 
The Classic Cruise is much like a parade where spectators line the streets to watch drivers take their vehicles through a route that crisscrosses Walla Walla. This year's Cruise started and finished at the Walla Walla Fairgrounds. The Cruise's movement contrasts the Saturday Show n' Shine where car enthusiasts park their vehicles along Main Street for the day. 
Participation numbers were up across the board this year, with 542 cars registered for the Show n' Shine and 443 cars participating in the Friday Night Classic Cruise, a nearly 100-car increase at both events from 2022. Road closures stretched for more blocks than anticipated. 
The 2023 event celebrated the addition of Motorcycle Alley, a section of Colville St. dedicated to showcasing motorcycles.   
Although the turnout for this year's events was larger than in recent years, it was still lower than in 2019, when 657 cars were registered.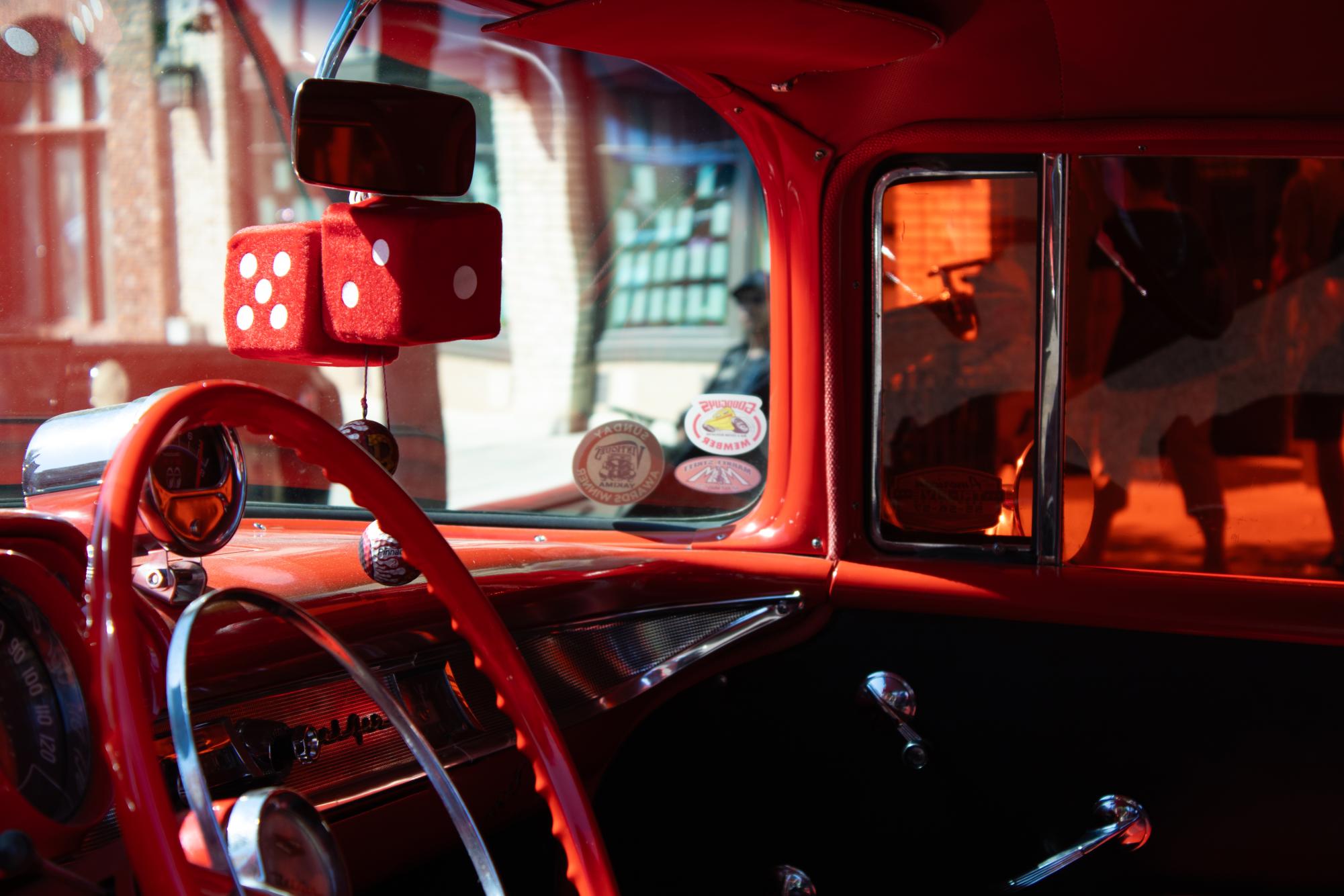 Wheelin' Walla Walla began in 1995 with 180 cars; the weekend's events have since expanded to include a catered dinner, drag racing, a raffle and over 100 prizes.
Cindy Frost is the Events and Marketing Director for the Downtown Walla Walla Foundation who supervises the event's coordination. She sees the upward trend in registrations as a sign that the event is rebounding after several years of COVID-19 related cancellations. 
The Downtown Walla Walla Foundation (DWWF) promotes the history, culture and commerce of the downtown corridor. It was founded in 1984 as the Walla Walla Main Street Foundation.
Beyond Wheelin' Walla Walla, the DWWF organizes the Farmer's Market, Summer Concert Series and Veteran's Day Parade, in addition to other events throughout the year. 
Proceeds from Saturday's raffle ticket sale went towards the Neal Larson Memorial Automotive Scholarship at Walla Walla Community College, which assists students with demonstrated financial need to attend WWCC's Automotive program. The DWWF established the fund in 2018. 
Growth is at the forefront of Frost's priorities for the show's future. This year's advertising plans included reaching out to vehicle clubs in other states, as well as encouraging word-of-mouth.  
"Participants come, have a great time at our show and tell their friends and other club members," Frost said. 
Senior Benny Vasconcelos came across the Show n' Shine by accident. 
"I didn't know this was happening," he said. "I knew this happened in past years, but I didn't specifically know that it happened today."
Vasconcelos said that a lack of advertising on and around campus contributed to his limited knowledge of the weekend's events.
The Show n' Shine's proximity to local business, in combination with word of mouth advertising made the event stand out to first-time attendee Stephen Durnil, who traveled from Emmett, Idaho to show his 1959 Ford Ranchero. Durnil was invited to participate by a longtime friend and Walla Walla resident. 
At its heart, Wheelin' Walla Walla is reliant on community engagement. Sponsors from Walla Walla and the surrounding area make the show possible.
"This car show wouldn't be this successful without them," Frost said. 
"[It's] super cool to see the whole town and community coming together and all the cars are really cool," Vasconcelos said. 
The quality of cars brings Linda Peterson to the show every year. Peterson and her husband have made the drive from Tri-Cities to Walla Walla to show their 1955 Oldsmobile for the past five years.
"The cars bring us back," Peterson said. 
Both Durnil and Peterson plan on returning to Walla Walla for future shows.
"I think we'll come back here," Durnil said. "You get to park downtown … You're not out in some field or a fairground."