Is Whitman promoting sustainability?
Boasting many programs related to environmental studies, Whitman College professes sustainability as a core value of the College and has undertaken multiple projects in the area of sustainable infrastructure on campus. 
According to Whitman's website, "Sustainability is central to our mission at Whitman. Social equity, environmental integrity and economic security are fundamental components of a sustainable future, and we strive to integrate these three principles into all aspects of the college's policies, programs and practices."
In 2016, the College commissioned the Whitman Climate Action Plan, a document outlining future plans to limit greenhouse gas emissions and non-sustainable energy usage.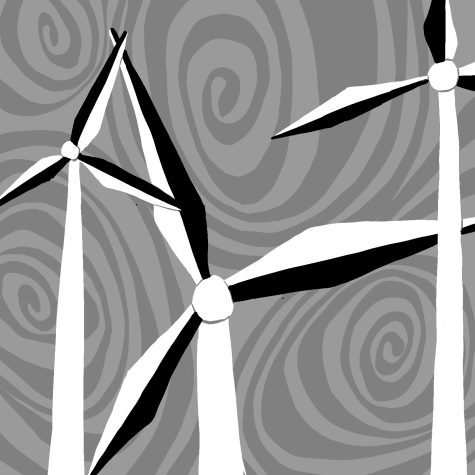 The main goal featured in the report is to cut greenhouse gas emissions in half by 2050, which will be accomplished through a number of initiatives, including decreasing overall energy usage.
A key way the college plans to decrease energy use is by retrofitting buildings, a task that is expected to cost about $43 million by 2050. This money would go towards installing more efficient LED (light emitting diode) lighting, daylight harvesting and improving the efficiency of plumbing. Additionally, the College plans to add meters to all buildings in order to track energy use.
A major component of the plan is to offset any greenhouse gas emissions and electricity with renewable energy credits. A renewable energy credit is a credential showing that a certain amount of energy was produced sustainably.
On campus, Whitman has invested in sustainable energy. These efforts include utilizing solar arrays on top of Bratton Tennis Center, Stanton Hall and Cleveland Commons, totaling 151 megawatts. 
Whitman has also invested in green energy infrastructure off campus. A prime example is the Tucannon Wind Farm. Whitman's manager of investments, Justin Rodegerdts, explained Whitman's role in the wind farm.
"The Tucannon Wind Farm has six turbines on Whitman College land. Whitman leases the land to Portland General Electric (PGE) who operate and maintain the turbines. Whitman supports the project by leasing land to PGE, but the turbines and renewable energy credits are owned by PGE. Whitman is in discussions with an additional wind energy developer to develop a closer partnership for wind power projects built on Whitman property," Rodegerdts said.
Assistant Professor of Economics Rosie Mueller teaches a class on energy transitions toward sustainability.
"Collectively, private institutions do have a large voice and, as demand changes and people's preferences collectively shift, students have the power to push for more change. Ultimately, colleges are marketing toward 18 year olds. [If] students want to see more and more action from institutions like Whitman, I think it's possible and I think it could make a difference," Mueller said.
Associate Professor of Geology and Environmental Studies Lyman Persico commented on what more institutions like Whitman can do.
"I think that the biggest things that colleges, in particular a place like Whitman, [can do] is focus on transitioning over to renewable resources, including renewable power, [such as] solar power. [Also,] making sure that we are not wasting water when it comes to campus grounds, but also within dorms and buildings as well," Persico said. "[A lot of] environmental issues fall into the water-energy-food nexus, so any way that we can increase our sustainability with issues within that nexus is really important."
According to Whitman, electricity usage from 2016 to 2019 stayed about the same at around 12.5 million Kilowatt hours. Natural gas usage grew from 2016 to 2019 by roughly a third, from under 400,000 therms to over 600,000 therms.
From 2019 to 2021, energy use has fallen slightly, from a high of about 12.5 million Kilowatt hours to just over 10 million. Natural gas also decreased, from a high of over 600,000 therms down to about 500,000 in 2021. 
In 2022, energy use has outpaced 2021 by 26.5 percent and natural gas by 48.5 percent. Statistics on the website will be updated as the year progresses.