Getting to know Whitman's new head of LGBTQIA+ Student Services
Whitman introduces new director of LGBTQIA+ Student Services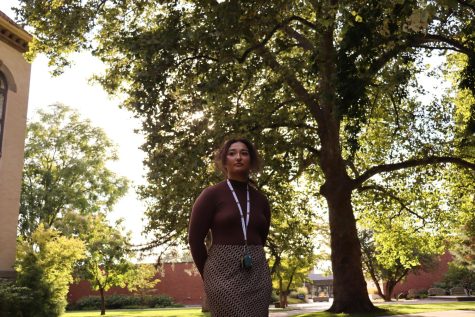 Whitman's LGBTQIA+ Student Services program seeks to support all members of the LGBTQIA+ campus community as a part of the Intercultural Center. The hope is to build community, put on social events and educate the entire campus community on how to be advocates for LGBTQIA+ rights. 
Rachel Freeman-Cohen recently joined Whitman's Division of Diversity and Inclusion as Director of LGBTQIA+ Student Services. Prior to Whitman, they worked in the LGBTQ+ Student Center at the University of Southern California (USC). They have a background in feminism and politics, and they hold a master's degree in postsecondary administration and student affairs.
In an interview with The Wire, Freeman-Cohen discussed their goals for their time at Whitman. The following conversation has been edited for clarity and brevity.
The Wire: What drew you to apply for the role of head of LGBTQIA+ Student Services at Whitman?
Freeman-Cohen: I was the graduate assistant for my LGBTQIA+ Student Center at USC, so I have been doing LGBTQIA+ student work as a paraprofessional for the last year. My identity of being LGBTQIA+ is a huge part of my life. I'm passionate about supporting students who are either questioning, or also identifying, within the community but [who are] also going through the difficulties, obstacles and barriers that higher education can manifest. 
The Wire: What are your goals for the LGBTQIA+ Student Services program this year? 
Freeman-Cohen: This is the first time that Whitman College has hired a full-time professional staff with a greater area of expertise within LGBTQIA+ Student Services. So my goal for this year is to create a strong foundation for the space and for my students. Right now, I share a space with the Intercultural Center, so in the physical aspect I don't have a space for LGBTQIA+ identifying students. However, that doesn't mean that a space cannot be thought of in the abstract. I would like to definitely build relationships within different campus departments and outside in the greater Walla Walla community. This is not a one person job. It's beneficial for students to have different areas of the campus involved to either see themselves represented, or, if they're not seeing themselves represented, to at least know that they have someone who does support them.
The Wire: How do you plan to combat discrimination on the basis of gender and sexuality?
Freeman-Cohen: This year especially, we will be having some allyship workshops that I'm really excited to restart. For this year, I'm definitely going to take it in a different direction, and I want to be more intentional about the ways in which we think of what an ally is, who an ally is and how allies can be supportive.
The Wire: What programs do you plan to implement this year to help students who identify as part of the LGBTQIA+ community?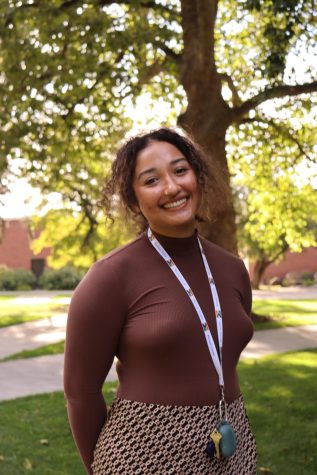 Freeman-Cohen: There's "Dragtastica;" there is "Rocky Horror;" there is the David Nord Award presentation and dinner; and there is Rainbow Graduation. I am super excited to just have a bunch of different programs, whether that's film screenings or QT mixers—queer and trans mixers—for students to just come socialize. On National Coming Out Day, Oct. 11, I have a program that's called "The Road to Queerness." [It's] where students can voluntarily share their experience of what it's like to finally be able to be in a space where you can say, "Yes, I'm queer," but of course I want to recognize that students are navigating different levels of outness. So if a student did come but they don't want to share, they don't have to. Students can also socialize with each other. Of course, I have affinity groups, which are QTSOC (Queer and Trans Students of Color) and TSOW (Trans Students of Whitman), so they will also be having programs, events and club meetings. There will most definitely be a collaboration between my space and them. 
The Wire: What challenges do you expect to face as the head of LGBTQIA+ Student Services?
Freeman-Cohen: There is a unique relationship between Whitman and the Walla Walla community. One of the challenges of this is having an opportunity for my students to feel safe when going out in the community because, in the last year, we've seen different situations and events that can impact a student's safety. I want my students to feel safe on campus and off campus, and it's easier to control a little bit more of what happens on campus, especially given my position. We have different services on campus where students, if they find themselves in a situation, can utilize the campus security phone number, the emergency phones and a few others. Off campus you don't have that same level of control. So I want to encourage my students that if they do feel like they aren't safe going off campus, or if they don't feel safe going to a certain establishment, they can come talk to me about that. 
Freeman-Cohen's office is located in Reid Campus Center 218. They can be reached through email or through their campus phone number (509-522-4410).