Whitman celebrates the Mid-Autumn Festival
On Sept. 15, Whitman students caught a glimpse of some Chinese cultural traditions at Mid-Autumn Festival. In the Reid Campus Center Ballroom, [email protected] hosted a celebration where students were treated to a taste test of various mooncakes, enjoyed a few game stations and won prizes. 
The event, organized in part by junior Bronco Yang, is one of the many ways international and Chinese-American students get to showcase their culture to the rest of the student body.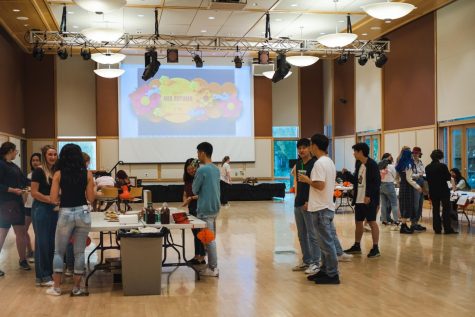 "The importance of this festival in Chinese culture is like that of Thanksgiving in American culture," Assistant Professor of Philosophy Wenqing Zhao said. "It means a lot as it is a time for family reunion."
The Mid-Autumn Festival occurs on the 15th day of the eighth month of the lunar calendar. For Yang and his team of volunteers, there were many goals for the event.
"It's mainly for the entire [email protected] group and me to share our own culture and bring diversity to the school," Yang said. "It has been a great honor to organize such an event that allows me to share my culture and experiences."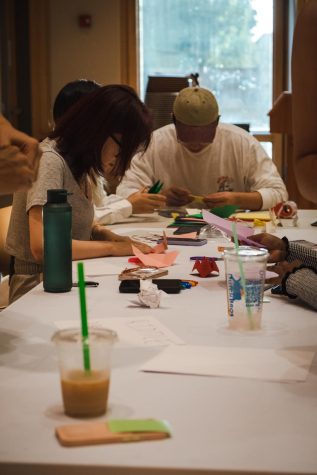 The Mid-Autumn Festival has been celebrated before at Whitman. However, Associate Professor of Foreign Languages and Literatures Donghui He said it was celebrated in many different locations. 
"The celebration of this festival at Whitman first started in Chinese language classes," He said. "[It] has long been extended to include the campus wide community. Before the pandemic, the Asian Studies Program and the students' organization [email protected] would jointly hold an evening of celebration with traditional Chinese food, games and performance on campus."
Zhao mentioned how the COVID-19 pandemic threw a few curveballs for many events on campus, including international celebrations. 
"During the pandemic, the Chinese department purchased mooncakes, a must-eat food on this occasion, and shared them among the students in Chinese classes," Zhao said.
Sophomore David Lu helped with this year's Mid-Autumn Festival and emphasized the importance of the moon in this festival.
"Chinese people use the word 'round' to describe how the moon is surrounded by the sky," Lu said. "It has the same pronunciation as 'family reunion.' In a lot of Chinese writing, a moon represents your missing home and the chance to reunite with your family."
Lu shared what the Mid-Autumn Festival means to him.
"For me…this festival is also associated with the starting of a new academic year," Lu said. "[This] is a time of renewal, anticipation and welcoming returning and new students," Lu said.
For future events hosted by [email protected] and other international student groups, follow web_events on Instagram.