Students elect new ASWC executive council
Last week, Whitman students voted on five positions for the Associated Students of Whitman College (ASWC). Over 36 percent of Whitman students voted in the election, a success compared to last year's voter turnout of 18 percent. The open seats included president, chair of finance, chair of sustainability, chair of student outreach and chair of diversity, equity and inclusion. The winners were announced on Saturday, April 16.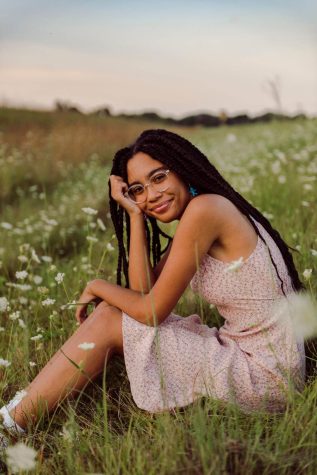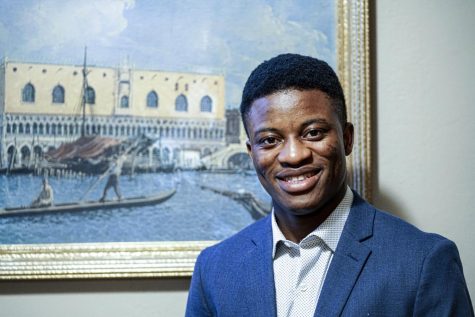 Gigi Peterson '25 was elected for the Chair of Diversity, Equity and Inclusion. The committee holds ASWC and Whitman accountable for listening to underrepresented voices. Charles Awounor '24 will be the next Chair of Student Outreach. This committee is responsible for communicating with students to address campus-wide concerns.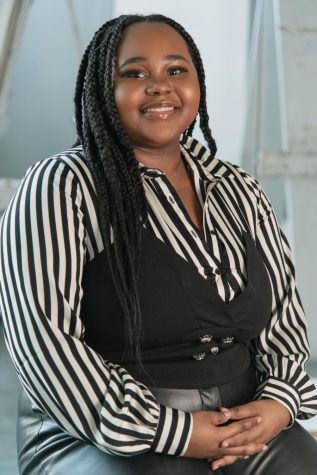 Gabrielle "Gabby" Rose '23, a race and ethnic studies major from Chicago, Illinois was elected president. 
Rose has worked with ASWC since her first year at Whitman. She was involved with the Diversity, Equity and Inclusion Committee and corresponded with the Indigenous People's Education and Culture club (IPECC), the Black Student Union (BSU) and other groups representing voices of marginalized communities at Whitman. 
Since her start at Whitman, Rose noticed a gap between the opportunities for Whitman's majority white population and students of color. Rose said she has been seeking to address this ever since. Representing Whitman students as ASWC president felt like the next step.
"I think here on campus we don't really have spaces where people of color don't feel like they have to educate our students," Rose said. "I think that that's really important for me and other marginalized students on campus… to have a space where we can decrease those efforts and we feel like we can just be ourselves and not have to assimilate to anything."
Rose also wants to support international students at Whitman. According to Rose, international students are more likely to struggle to meet financial needs. 
"A lot of international students do not have the resources here on campus to basically survive here, so when it comes to food insecurity and when it comes to financial aid and stuff like that, international students suffer the most," Rose said. "A lot of international students that come from warm climates that are not rich don't come here with coats."
Another issue on Rose's agenda is student access to mental health resources, especially for people of color. ASWC's current president, Salma Anguiano '22, helped set up an online therapy program called UWill. Last semester, students who requested counseling appointments at Whitman's Wellness Center faced long wait lists and unanswered emails. A limited number of counselors made therapy inaccessible for many students.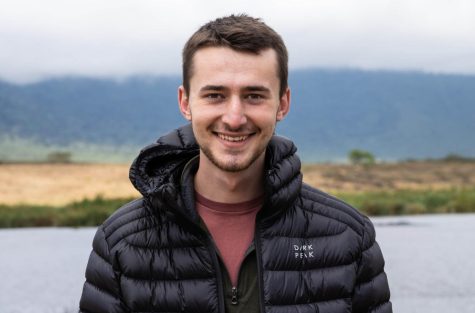 Students elected environmental studies-biology major Fraser Moore '23 as Sustainability Chair. 
"Sustainability encompasses both people and the environment… Our focus has to be on students who, particularly, make sure marginalized voices are heard on campus," Moore said. "Specifically ensuring that sustainability really reckons with Whitman's history, so understanding land transformations and how indigenous peoples were dispossessed of their lands [and] forcibly removed."
Moore said he wants to harness students' environmental passion and direct it to make Whitman a more sustainable campus. He wants to communicate with students and show them how they can contribute to sustainability efforts. 
"So we can say, here are five actionable plans that students can take on and get ambitious about, and here are five ways to make change and here's how you can do it. Here's where money is, here are the people you need to talk to, here are allies. Let's do it, effectively," Moore said. "What I would really like to do is make the sustainability committee the front of students' passion about the environment."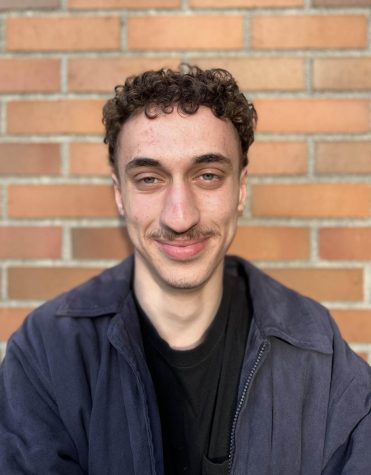 Feras Natsheh '24 is set to be next year's Chair of Finance. The Finance Chair leads the Finance Committee and oversees ASWC's budget and endowment. The Finance Committee determines the ASWC student fee and the funds allocated to Whitman's clubs and organizations. Natsheh wants to enhance communication between the Finance Committee and ASWC affiliated clubs and organizations. This has been a point of contention in the past, according to Natsheh. 
"A lot of issues that rise every year… with different organizations, mainly stem from a lack of transparency with communication," Natsheh said. "So my biggest aim is to increase transparency, being as transparent as possible with the budget, about different funds and how our money is allocated."
The new ASWC chairs will put their plans into motion beginning next fall.