Students elect junior Salma Anguiano as 2021-2022 ASWC president
The Associated Students of Whitman College (ASWC) held elections for the 2021-2022 positions of President, Finance Chair and Student Outreach Chair from April 8 to 9. The votes were tallied, and it was decided that junior Salma Anguiano would begin her year-long term as President of ASWC at the start of June, with sophomores Ken Fritzell as Finance Chair and Llewyn Merrill as Student Outreach Chair. The rest of the Executive Council will be chosen through a nominations process and will be announced later this month.
ASWC announced their candidates on April 1 in an email to the student body, starting a week-long campaigning period. Voting took place online from April 8 to 9, and the winners were announced via ASWC's Instagram story and website the next day.
According to current ASWC Outreach Chair Cade Schott, 239 students, or about 18% of the student body participated in the election, and 29% turned out last year. Anguiano received 53% of the vote in her race, while Fritzell won 56% and Merrill, who ran unopposed, received 96% support.  
Anguiano, a junior politics and Chinese major from Hermiston, OR, built her platform around values of diversity, equity and inclusion (DEI). She said that the campaigning period was challenging for her because of how other students questioned her ASWC and leadership experience on social media.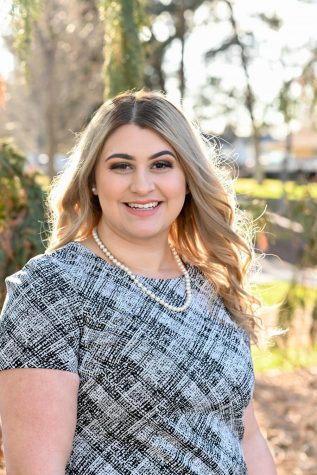 During the campaigning period, Anguiano responded to a student who asked her what made her qualified to run despite having "no experience with ASWC" over Instagram. She challenged the assumptions which she said are implicit in these questions surrounding experience. Anguiano added that she had been a part of ASWC in the past and had experience as an advocate for undocumented people as an AVID tutor for Walla Walla high school students and as an intern for the multicultural center among many other things.
"My campaign wasn't about experience — experience, I have it. I have so much experience that I could talk about for days and days, but I wanted to highlight my values because values are important to me," Anguiano said. "I was very upset, and I called it out for what it was. It's elitist, and there's no other way to describe it. Experience at Whitman is very rooted in whiteness."
Anguiano said that these racialized criticisms made the election period very hard for her, and she understood why other marginalized students were hesitant to run for leadership positions. 
"I was also very upset because I felt like people questioned my experience way more than my white counterparts, and I didn't appreciate that. I think it just goes to show again how elitist and racist ASWC and our school is. I feel like when we're talking about allies, people need to realize that it's not just about saying 'Black Lives Matter' and having links on your bio and all these petitions. It's about applying that to real life and to real situations, and those situations are happening right in front of you. If you're not speaking up, you're a part of the problem."
Anguiano said that her platform was very personal to her, and that she felt others co-opted the DEI focus of her campaign without experiencing the significance of it for marginalized people like her.
"It just goes to show how Whitman is, especially toward women of color: just dismissing us and always having us prove that we're worthy of these positions, which honestly sucks."
Anguiano stressed the importance of forging stronger connections with the student body. She intends to do this by reaching out to marginalized student communities to see how ASWC can assist them and by offering apologies to groups that ASWC has harmed in the past. Anguiano also said she has plans to institute DEI training for all of ASWC to improve how members interact with marginalized groups, particularly women of color.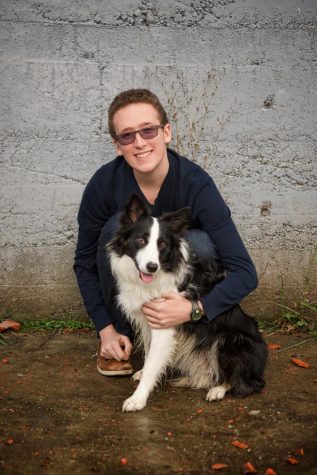 Sophomore and Student Outreach Chair-Elect Llewyn Merrill said that bridging the divide between ASWC and the Whitman student body is a priority for him as well. 
"I feel like there is this divide between ASWC and the students, and it really shouldn't be there because we are students in ASWC. I would like to bridge that by making it less of a formal institution," Merrill said.
Merrill plans on holding more in-person outreach events when it is safe to do so in the future, including coffee dates with members of the Outreach Committee. He also plans on using student outreach to compile a list of items to make Whitman more accessible for students who are disabled and share it with the college. Another agenda item for Merrill is to compile documents from students who critique ASWC, like last year's "For The Record" zine, to share with other ASWC members so that mistakes are not repeated.
Sophomores Ken Fritzell and Xaaran Dolence both ran for the Finance Chair position. In his two years at Whitman, Fritzell has been a part of the DEI and Finance Committees, and he ran on a platform of reducing the ASWC student fee. Dolence ran on a student-centered platform, and emphasized their commitment to funding student organizations.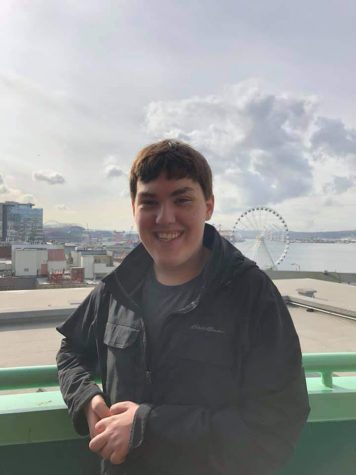 Fritzell said that reducing the student fee has been a long-term goal of ASWC, but it was not possible this year because of increased expenses. Covering the cost of club sports was shifted from the college to ASWC by the Board of Trustees. The change was recommended by the Financial Sustainability Committee, and it has transferred $70,000 of expenses to ASWC over the course of five years. Fritzell wants to use strategic planning to both cut the student fee and maintain club sports. He also would like to use ASWC funds to pay students more for ASWC-funded positions.