Is Greek life on the decline?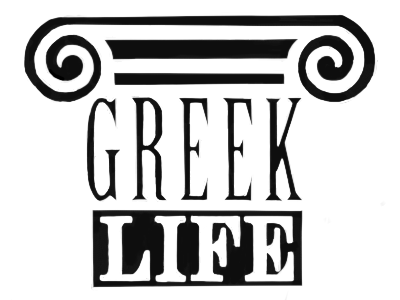 In the past decade, Greek life membership has dramatically declined at Whitman. According to an analysis by senior Noelle Scheer in an op-ed for The Wire of the collected data on Greek life, membership has declined by roughly 30 percent from 2017 to 2021. 
"When I first joined there were a lot of people in my [sorority], we had pretty large numbers, I think around 50 people when I first joined. I think now there's closer to 35…it's declined a lot in the past four years," said Caledonia "Callie" Gilchrist, former vice president of recruitment and current secretary of Kappa Alpha Theta's secretary of facility corporation board. Gilchrist graduated in 2021 and joined Theta her first year, staying with the sorority throughout her college career. She is currently the resident director of North Hall and College House. In 2017, Whitman sororities collectively had 350 members, and by 2021, that number dropped to 108, according to data collected by the college. 
Gilchrist said some members deactivated because of the demanding time commitment. Sometimes students join their first year to make new connections. Incoming first-years can worry about finding friends at a new college, and joining Greek life can be an easy way to meet new people. 
Senior Nell Falvey joined a sorority her first year at Whitman but decided to deactivate in the fall of 2020.
"I got really involved and realized it was taking up all of my time. I wanted to focus on other things that I was more passionate about, and I dropped during COVID. It didn't have the same benefits, I wasn't really hanging out with people as much from it, I wasn't meeting people and I didn't want to go through the recruitment process over Zoom," Falvey said. 
Sophomore Madeleine Sherry, Panhellenic Council President, joined to meet new people and overcome the isolation of the COVID-19 pandemic. 
However, sometimes members will deactivate once they have made these social connections and realize that they can maintain their relationships without paying dues, without the time restrictions and without the housing limitations, according to Sherry. 
"There are financial hardships due to COVID, and it's just not useful for some people to [stay in Greek life] when they might have to pay for rent or they might have to pay for food or other expenses," said Sherry. 
Sherry thinks COVID-19 provided an additional reason for people to deactivate their membership and it only snowballed from there.
"I think when that happened it was just kind of a trickle effect," said Sherry.
In addition to the financial struggles exacerbated by the pandemic, COVID-19 restricted the activities that attracted students to Greek life.
Gilchrist said a lot of the programs she tried to put on with her sorority ended up being canceled due to COVID-19. Despite a lack of activities, members still had to pay their dues.  
"When you're off campus there's obviously less incentive to keep paying money," said Sherry. 
Sorority members are required to live in an on campus dorm and must pay for a meal plan. Fraternities live in off campus housing, have personal chefs and because they live off campus, they don't have to pay for a meal plan.
"I know a few people who dropped because they didn't realize they were going to be required to live in Prentiss their sophomore year and they wanted to live somewhere else," said Gilchrist. 
These living restrictions can deter students from pledging or lead them to resign their membership. 
There's also a growing national movement to abolish Greek life as more students recognize disparities between fraternities and sororities, a lack of diversity, and statistics that correlate Greek life affiliation with risk of suffering or perpetrating sexual assault. Greek life membership at Willamette University dropped 42 percent between 2020 and 2021 following a steady decline leading up to the pandemic. 
In February, the college conducted an external review of Greek life in hopes of addressing these disparities and other issues with Greek life, which could address factors that deter students from joining Greek organizations. The report from the external reviewers is now available to those with a Whitman login, although its recommendations are yet to be reviewed and accepted by the College.