Student Life Committee organizes external review of Greek life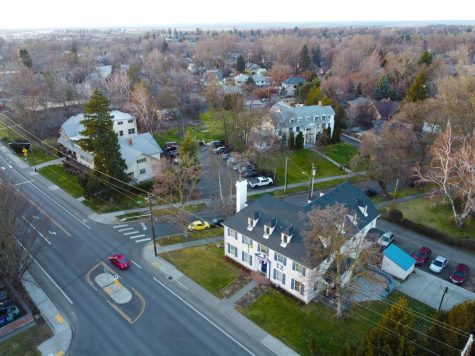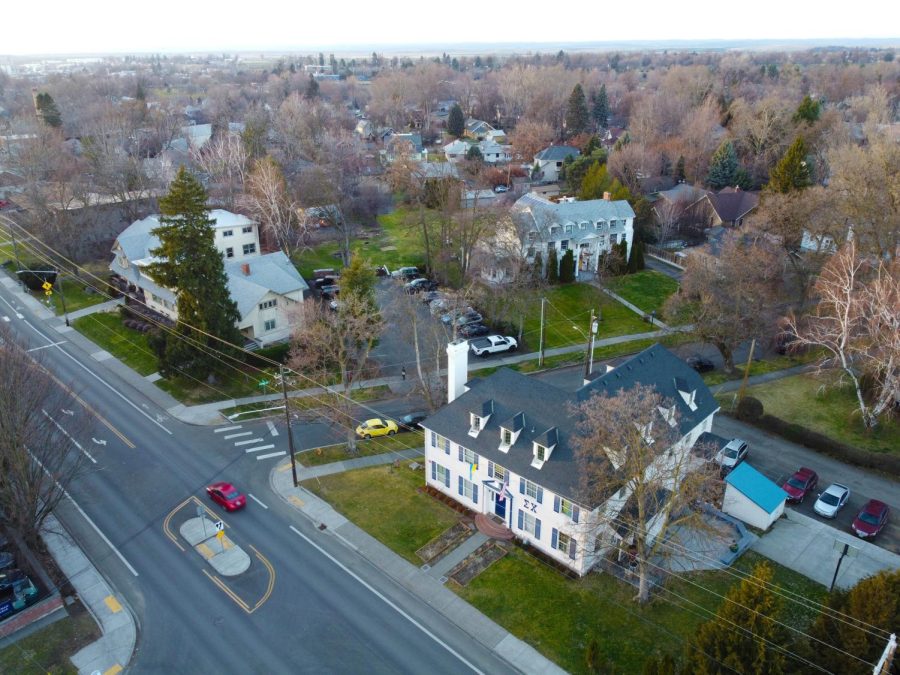 The Student Life Committee conducted an external review of Greek Life at Whitman from Feb. 10-11, following through on pre-pandemic plans to bring reviewers to Whitman in the spring of 2020.
The committee invited professionals from Greek affairs and student life to conduct the review, including faculty from Willamette University, George Washington University and the University of Puget Sound.
"External Reviews can be great opportunities for the college to understand what is working well and what could use improvement," said Renée Archibald, a faculty member on the Student Life Committee.
"We have asked the reviewers to assess the system in terms of diversity, equity, and inclusion; safety; community engagement; institutional support; and academic excellence. The external reviewers will share with us what they see as concerns and what they see functioning successfully," said Archibald in an email sent to The Wire. 
The Wire spoke with Madeleine Sherry '24, Panhellenic Council President, after she attended a meeting with the reviewers and the Interfraternity Council (IFC) president.
"We were giving our experiences in Greek life and some of the inequities between the sororities and fraternities," said Sherry.
In the meeting, Sherry told the reviewers that unlike the fraternities, sororities must live among non-affiliated female students in Prentiss Residence Hall. 
"The frats get a private chef and their own space and then the sororities are forced to pay for room and board on campus, which is more expensive," Sherry said. 
The reviewers asked about the relationship between non-affiliated students and Greek life members. Sherry directed them towards recent articles published in The Wire. 
"I told the reviewers that that if you want to hear what the campus climate is around sexual assault and harassment look at these articles," Sherry said. 
The day prior to the external review, The Wire published an op-ed written by Noelle Scheer '22, outlining the history of Greek life in connection to cases of sexual assault. Given the number of sexual assault cases that take place in fraternity houses, there has been a growing sentiment nationally and at Whitman that Greek life, especially fraternities, make space for violence against women. 
Protests have erupted around the country demanding colleges and universities address the prevalence of sexual assault in Greek life. There is also a growing movement to completely abolish Greek life. 
Stephanie Fulton, former 2020 Panhellenic president, noted that sorority women are often the victims of sexual assault. One nation-wide study with over 25,000 respondents found that sorority women were 74 percent more likely to be raped compared to other female students.  
"Whenever you have a group of men who are coming out of adolescence and going into adulthood and you put them all in one space [it can lead to] certain mindsets to be instilled and a lack of accountability," Fulton said. 
However, sororities can also be a "really safe place among women and provide you with a lot of support in developing skills," Fulton said. 
"It's awesome to have that community not only within your own group but within all the other sororities too," Sherry said. 
In addition to building community and leadership skills, Greek life members also contribute to causes they care about. Sherry discussed plans for Panhellenic to host a fundraiser for an organization that provides Black transgender women with transportation to gender affirmation surgeries. 
Once the report from the external reviewers is made available, the Student Life Committee will produce their own report by the end of April with recommendations for Greek Life at Whitman. These recommendations will be published online for the Whitman community to access.