Inside Marcus House: Tales from isolation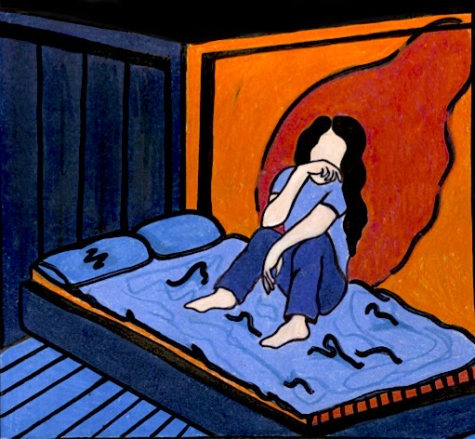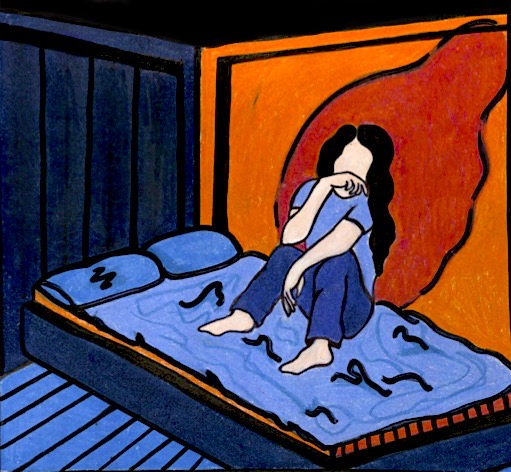 Marcus House has been repurposed as Whitman's latest isolation space. Students who test positive for COVID-19 must enter isolation in the old residence hall. The duration of the isolation period depends on several factors but generally lasts between five to ten days. On-campus isolation in Marcus House is available for all students regardless of whether or not they live on campus. 
This semester, Whitman has reported a 6.44 percent community positivity rate for COVID-19 cases with 61 positive student cases. 
Marcus House can host up to 28 students, and the administration has set up alternative isolation spaces in the event that Marcus House reaches capacity, creating a total of 65 bed spaces. According to Coronavirus Taskforce Chair Peter Harvey, Marcus House has never reached full capacity. 
Sophomore Nick Rogers isolated in Marcus House at the beginning of last fall semester and had the unique experience of quarantining alone.
"It was very sudden, being pulled out of [my social life], I think the quick change—it's like going from hot to cold—made me very sad," Rogers said. 
First-year Jake Lee stayed in isolation for 10 days over winter break. Lee requested to be able to isolate in his own room due to disability accommodations and an emotional support animal, but was moved to Marcus House. 
"I was greatly disappointed by the lack of supervision, facilities and general support from the admin," said Lee. "The room was completely empty [with] no equipment, blankets [or] basic stuff and I had to bring two suitcases of blankets and all the stuff." 
Individuals in isolation receive excused absences for any classes missed while isolating, but are encouraged to contact their professors to make up for missed work. Students are not required to disclose their positive COVID-19 test to professors and professors can't ask for confirmation of a negative test unless a positive test was previously disclosed. 
First-year Nicholas Pecora had to isolate for six days this semester. He struggled with participating in class as he could only attend two of his classes over Zoom. 
"All of my professors were fairly accommodating, allowing additional time to complete work and sharing certain especially important moments of our classes," said Pecora. "I cannot emphasize enough that even with all of this extra time to focus on work, it [has] never been harder to complete my work, and I am not a particularly procrastinating person."
With an abundance of time and space on his hands, Rogers took advantage of the quirks of Marcus House. He ran through the hallways, found himself on the roof, sat on the pool table to do homework, began to teach himself music theory with Marcus's piano and spent a lot of time outside. 
"My favorite part about Marcus House was the outside, the backyard. It's very grassy and nice, I spent probably half my time sitting out either on the porch or on the grass," Rogers said. "There's something very private about the space behind Marcus House, the stream with the wheel, there's a ton of sunflowers and the labyrinth. It is very secluded from the rest of campus and the privacy made it feel kind of special."
As for their food supply, Rogers considered the system to be inconsistent. Students in isolation can mobile order food from Cleveland Commons, which is delivered by Bon Appetit staff. Harvey also said that students may order contactless delivery from restaurants and Safeway. 
Pecora was highly critical of the food situation in isolation, describing it as the worst part of his experience. 
"[You] had to order within fifteen minutes of Cleveland opening, or else your food would not be delivered. If [you] order[ed] on time, your food would be delivered 45 minutes after ordering. The food was often cold and in small portions, and for a first/second year it's exhausting when your main source of food is in such small amounts," said Pecora.  
Despite the solitude taking time to grow accustomed to, Rogers came to appreciate his time in Marcus House.
"Ultimately, I did very much value the experience," Rogers said. "It gave me time to reflect and to be creative and just be by myself which isn't something you're forced to do very often."