Q&A with Whitman's 2021 commencement speaker: Colorado Secretary of State Jena Griswold '06
Colorado Secretary of State Jena Griswold is set to speak in person at the college's spring commencement ceremony on Sunday, May 23. 
After graduating from Whitman in 2006 with a BA in politics and Spanish, Griswold earned a Juris Doctor (JD) law degree from the University of Pennsylvania in 2011 and began practicing international anti-corruption law. Griswold went on to work as a voter protection attorney for former President Barack Obama during his 2012 reelection campaign and served as director of former Colorado Gov. John Hickenlooper's D.C. Office. 
The following conversation with Griswold about her career and time at Whitman was conducted over email and has been edited for clarity and brevity. 
The Wire: What inspired you to pursue a career in public service?
Jena Griswold: I grew up working-class in rural Colorado. My mom worked two jobs, but we would still sometimes go to food banks to make ends meet. I started working the summer after 7th grade, was the first person in my family to go to a 4-year college, and then law school. I ran for Secretary of State because I believe eligible Americans should have their voice heard in our democracy, no matter where they live, whether they are rich or poor, young or old.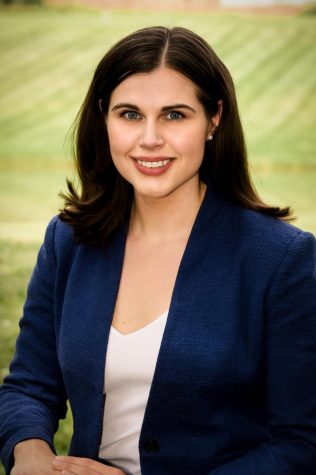 The Wire: What stands out from your time at Whitman and how does it inform the work that you do now? Were there any particularly memorable classes or experiences?
JG: Whitman College attracts smart, passionate, empathetic students, and I am really glad to have made very close friendships during college which I still cherish today. A particularly memorable experience was co-founding the Whitman College Working Class Association, to advocate for working-class students.
The Wire: You've achieved a lot of milestones in your career — as a first-generation college graduate, the youngest secretary of state in the country and as the first female Democratic secretary of state in Colorado history. What are some of the biggest challenges you've faced and how did you overcome them?
JG: It is important for Whitman students to believe in themselves and in their ability to achieve their dreams. When I ran for Secretary of State, I had never run for office before. Many people didn't think we had a chance of winning, but I won with a lot of support and went on to lead the largest democracy reform in the nation at the state level. Now, I work to support people like me and ensure that I'm paying it forward by lifting up others when possible.  
The Wire: This past year you filed a federal lawsuit against leaders of the U.S. Postal Service. What was it like to take on such a prominent role fighting against election misinformation?
JG: The threat posed by domestic and foreign actors attempting to sow misinformation was well known by 2020 due to our experiences in previous elections. Leading up to the election, I created a new unit in my office to help combat foreign misinformation and emerging cyber threats.
It's disappointing that election misinformation surrounding the 2020 election continues, but it's important to remember that we're not alone in this fight. There are many people who are unified and dedicated to ensuring Americans have correct information about the electoral process. 
The Wire: What have you learned, both personally and as a politician, from the pandemic?
JG: 2020 was already a big election year for the nation. When the pandemic hit, my office worked very hard to increase more voting access for Coloradans and to assist other states expand vote by mail. In Colorado, we had record turn-out, and nationwide over 80% of American voters had access to mail ballots in 2020. 
As for me, the pandemic has shifted the way we all communicate with our peers at work and with our friends. We haven't been able to just casually pop into a colleague's office to ask them how their day is going. So it's meant that I've needed to be more intentional about creating space to maintain relationships and keep friends and family close. Even after we return to some semblance of normalcy, the lessons we all learned from the pandemic will stay with me.
The Wire: Can you give us a preview of your commencement speech — what themes will you touch on?
JG: It's an honor to join Whitman's Class of 2021 for commencement. I will encourage students to believe in themselves and be bold. I wouldn't be where I am without taking risks, and I want the class of 2021 to take all the amazing tools that Whitman gives us and use them for good, use them to grow and take chances and use them to follow their dreams.