Washington state may phase out new gasoline cars beginning in 2030
In a move that shocked lawmakers and organizations across the state, Gov. Inslee vetoed HB 1287 on May 15, citing concerns regarding the bill's structure while voicing support for the 2030 goal.  
Washington state may set a goal to phase out the production and sale of new gasoline cars starting in 2030, if Gov. Jay Inslee signs into law HB 1287 that recently passed the state House and Senate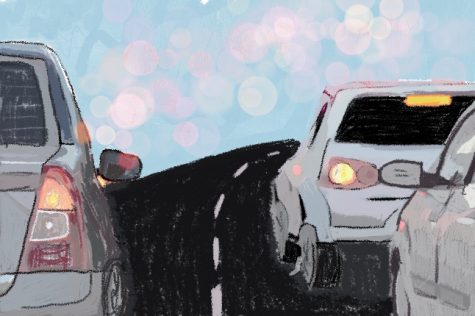 "The transportation sector accounts for nearly one-half of greenhouse gas emissions in Washington," HB 1287 reads, "and on-road vehicle emissions are responsible for the vast majority of the transportation sector emissions." Cars, trucks, commercial air crafts and railroads contribute to transportation emissions.
Transportation constitutes 28% of the total carbon emissions in Washington. According to the 2018 governmental report on greenhouse gas emissions, light-duty vehicles make up 59% of the transportation emissions whereas medium- and heavy-duty trucks contribute 29%. 
In addition to the goal of phasing out gasoline cars by 2030, the bill requires electric vehicle infrastructure spending including broad investments in charging stations across the state.
Geology Professor Kirsten Nicolaysen shared her thoughts on HB 1287 with The Wire.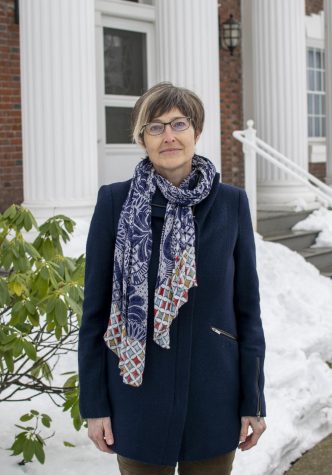 "I think this news is so important, and it actually gives me a great deal of hope," said Nicolaysen, an electric car owner herself.
As a recent electric car owner, Nicolaysen explained many of the positive components of that experience.
"I love it. It's so quiet. It's completely easy to charge by just plugging into my garage. I have not even noticed a substantial change in my power bill," Nicolaysen said.
Part of the reason why Nicolaysen's family invested in the car was the federal tax incentive distributed by the state. She added that this incentive needs to acknowledge and support people with limited resources in Washington.
"If we could have larger tax incentives for taxpayers that don't have as many resources, I think that would be an excellent approach," Nicolaysen said. 
Julia Clapham, a senior economics-environmental studies major is impressed by the contents of the bill. 
"I think the bill is exciting," Clapham said. "Zero-emission transportation is central to building a green economy and reducing atmospheric carbon. Without action on the federal level, states need to step up."
The timeline of HB 1287 puts Washington ahead of other states in terms of phasing out gasoline cars. 
"My home state of Massachusetts, like California, will phase out the sale of gas-powered cars by 2035, but I'm glad Washington is accelerating the timeline to 2030," Clapham said.
Although this news brings hope to Nicolaysen, she would have appreciated if these efforts to bring in more electric and hybrid vehicles had been taken earlier than now.
"We are playing catch-up," Nicolaysen said.
According to the bill, the widespread adoption of zero-emissions vehicles is essential to the achievement of the state emissions limits. By 2050, a reduction of greenhouse gas emissions to 5,000,000 metric tons and the achievement of net-zero greenhouse gas emissions is required.
"We need to be doing whatever we can to reduce the emissions of carbon dioxide to the atmosphere," Nicolaysen said, "and electrical vehicles are an important part of that."